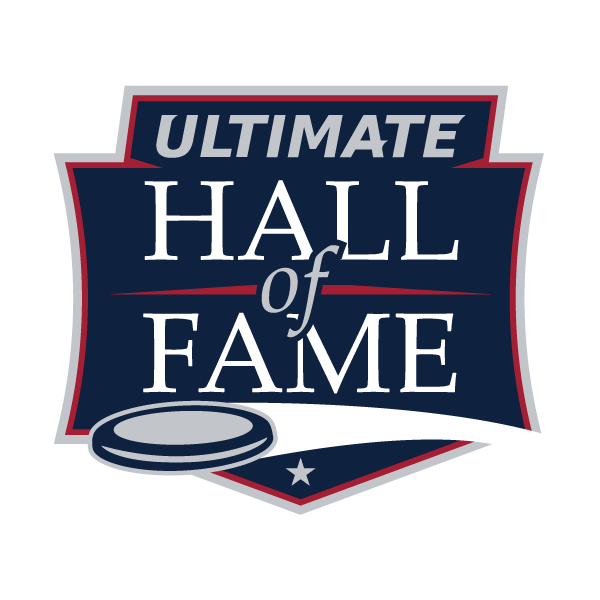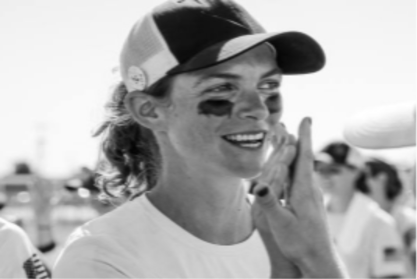 | | | | | | |
| --- | --- | --- | --- | --- | --- |
| UPA/USA ULTIMATE | | | | | |
| Division | Year | City | Team Name | Final Place | Notable/Awards |
| College | 2000 | Stanford | Superfly | Regionals – 3rd | |
| College | 2001 | Stanford | Superfly | Nationals – 2nd | |
| College | 2002 | Stanford | Superfly | Nationals – 2nd | Captain, NW All Region (College) |
| College | 2003 | Stanford | Superfly | Nationals – 1st | Captain, Callahan Runner-Up, NW All Region (College) |
| Club | 2001 | San Francisco | Fury | Nationals – 3rd | |
| Club | 2002 | San Francisco | Fury | Nationals – 2nd | |
| Club | 2003 | San Francisco | Fury | Nationals – 1st | |
| Club | 2004 | San Francisco | Fury | Nationals – 8th | Captain |
| Club | 2005 | San Francisco | Fury | Nationals – 3rd | |
| Club | 2006 | San Francisco | Fury | Nationals – 1st | |
| Club | 2007 | San Francisco | Fury | Nationals – 1st | |
| Club | 2008 | San Francisco | Fury | Nationals – 1st | Captain, Team Spirit Award |
| Club | 2009 | Seattle | Riot | Nationals – 3rd | |
| Club | 2010 | Seattle | Riot | Nationals – 3rd | Captain |
| Club | 2011 | Seattle | Riot | Nationals – 2nd | Captain, Pufahl Award, MVP Award |
| Club | 2012 | Seattle | Riot | Nationals – 2nd | Captain |
| Club | 2013 | Seattle | Riot | Nationals – 3rd | Captain, Team Spirit Award |
| Club | 2014 | Seattle | Riot | Nationals – 3rd | Captain, Team Spirit Award |
| Club | 2015 | Seattle | Riot | Nationals – 2nd | Team Spirit Award |
| Masters | 2015 | San Francisco | Baylands Kite Flying Team | Nationals – 1st | |
| Beach | 2015 | Seattle | The Mussels | Nationals – 2nd | |
| WFDF | | | | | |
| Women's (WUCC) | 2002 | Honolulu, HI | Fury | 5th | |
| Women's (WUGC) | 2004 | Turku, Finland | USA | 3rd | Captain |
| Women's (WUGC) | 2008 | Vancouver, Canada | USA | 1st | Captain |
| Mixed (World Games) | 2009 | Kaohsiung, Taiwan | USA | 1st | Captain |
| Women's (WUCC) | 2010 | Prague, Czech Republic | Riot | 3rd | Captain |
| Women's (WUCC) | 2014 | Lecco, Italy | Riot | 1st | Captain |
| Women's Masters (WUGC) | 2016 | London, UK | USA | 1st | |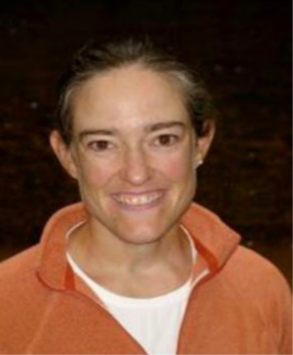 | | | | | | |
| --- | --- | --- | --- | --- | --- |
| UPA/USA ULTIMATE | | | | | |
| Division | Year | City | Team Name | Final Place | Notable/Awards |
| College | 1992 | Philadelphia | UPenn Venus | Nationals 5th | Captain |
| College | 1993 | Philadelphia | UPenn Venus | Nationals 5th | Captain |
| Club | 1995 | Philadelphia | Philly Peppers | Nationals 5th | Captain |
| Club | 1996 | Philadelphia | Philly Peppers | Nationals – 3rd | Captain |
| Club | 1997 | Philadelphia | Philly Peppers | Nationals – 5th | Captain |
| Club | 1998 | Philadelphia | Philly Peppers | Nationals – 7th | Captain |
| Club | 1999 | Philadelphia | Philly Peppers | Nationals 5th | Captain |
| Club | 2000 | Philadelphia | Philly Peppers | Nationals – 9th | Captain |
| Club | 2001 | Boston | Lady Godiva | Nationals – 1st | |
| Club | 2002 | Boston | Lady Godiva | Nationals – 1st | |
| Club | 2003 | Boston | Lady Godiva | Nationals – 3rd | Leadership Team |
| Club | 2004 | Boston | Lady Godiva | Nationals – 3rd | Leadership Team |
| Club | 2005 | Boston | Lady Godiva | Nationals 5th | Captain |
| Club | 2006 | Boston | Lady Godiva | Nationals – 11th | Captain |
| Club | 2007 | Boston | Lady Godiva | Nationals – 3rd | |
| Club | 2008 | Boston | Lady Godiva | Nationals – 8th | Captain |
| Masters | 2009 | Philadelphia, PA | Team Formerly Know As | Nationals – 2nd | Captain |
| Masters | 2011 | Boston | Lady Godiva | Nationals – 3rd | Captain |
| Masters | 2013 | Boston | Boston Godiva | Nationals – 1st | Captain |
| Masters | 2015 | Boston | Boston Ultimate | Nationals – 9th | Captain |
| Grand Masters | 2017 | Boston | Boston Ultimate | Nationals – 1st | Captain |
| Grand Masters | 2018 | Boston | Boston Ultimate | Nationals – 2nd | Captain |
| Grand Masters | 2019 | Boston | Boston Ultimate | Nationals – 2nd | Captain |
| WFDF | | | | | |
| Women's (WUCC) | 1995 | Millifield, UK | Philly Peppers | 9th | |
| Women's (WUCC) | 1997 | Vancouver, Canada | Philly Peppers | 7th | Captain/Coach |
| Women's (WUCC) | 2002 | Honolulu, HI | Lady Godiva | 3rd | Team Spirit Award |
| Women's Masters (WUCC) | 2014 | Lecco, Italy | Boston Godiva | 2nd | Captain/Coach |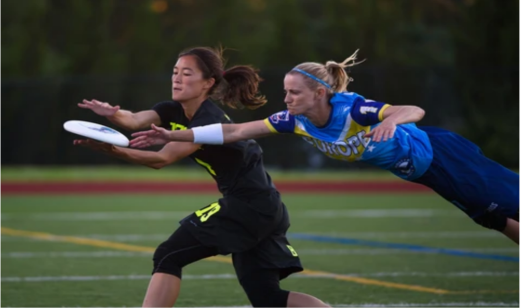 | | | | | | |
| --- | --- | --- | --- | --- | --- |
| UPA/USA ULTIMATE | | | | | |
| Division | Year | City | Team Name | Final Place | Notable/Awards |
| Women's Club | 2001 | Austin | Buttercup | Nationals 13th | |
| Women's Club | 2004 | Houston | Zanzara | Nationals 12th | Founded Team |
| Women's Club | 2005 | Houston | Zanzara | Nationals 16th | Captain |
| Women's Club | 2006 | Texas | Showdown | Nationals – 12th | Co-Founded Team, Captain |
| Women's Club | 2008 | Texas | Showdown | Nationals – 6th | |
| Women's Club | 2009 | Texas | Showdown | Nationals – 5th | |
| Women's Club | 2010 | Texas | Showdown | Nationals -11th | |
| Women's Club | 2011 | Texas | Showdown | Nationals – 6th | |
| Women's Club | 2012 | Texas | Showdown | Nationals – 3rd | |
| Women's Club | 2013 | Texas | Showdown | Nationals – 4th | Captain |
| Women's Club | 2014 | Texas | Showdown | Nationals – 6th | Captain |
| Women's Club | 2015 | Texas | Showdown | Nationals – 15th | |
| Mixed Beach | 2015 | Houston | NoTsuOh | Nationals – 2nd | Captain |
| Women's Club | 2016 | Texas | Showdown | Nationals – 9th | Captain |
| Mixed Beach | 2016 | Houston | NoTsuOh | Nationals – 4th | Captain |
| Women's Club | 2017 | Texas | Showdown | Nationals – 16th | Captain |
| Mixed Beach | 2017 | Houston | NoTsuOh | Nationals – 2nd | Captain |
| Women's Club | 2018 | Washington, D.C. | Scandal | Nationals – 5th | |
| Mixed Beach | 2018 | Houston | NoTsuOh | Nationals – 3rd | Captain |
| Women's Club | 2019 | Washington, D.C. | Scandal | Nationals – PreQuarters | |
| Mixed Beach | 2019 | Houston | NoTsuOh | Nationals – 2nd | Captain |
| Women's Club Masters | 2019 | Seattle | iRot | Nationals – 2nd | |
| WFDF | | | | | |
| Women's (WUCC) | 1995 | Millifield, UK | Bliss | Quarterfinals | |
| Women's (WUGC) | 1996 | Jonkoping, Sweden | GBR | Quarterfinals | Captain/Coach |
| Women's (WUCC) | 1997 | Vancouver, Canada | Red Lights | 4th | Team Spirit Award |
| Women's (WUCC) | 1999 | St. Andrews, UK | Bliss | 5th | |
| Women's (WUGC) | 2000 | Heilbronn, Germany | GBR | Quarterfinals | |
| Women's (WUGC) | 2004 | Turku, Finland | GBR | Quarterfinals | |
| Women's (WUCC) | 2006 | Perth, Australia | GBR | Pool Play | |
| Women's (WUGC) | 2008 | Vancouver, Canada | GBR | Quarterfinals | |
| World Games | 2009 | Kaohsuing, Taiwan | GBR | 5th | |
| Women's (WCBU) | 2011 | Lignano, Italy | GBR | 3rd | |
| Women's (WUCC) | 2014 | Lecco, Italy | Showdown | Semifinals | |
| Women's (WCBU) | 2015 | Dubai, UAE | GBR | 3rd | |
| Women's (WUGC) | 2016 | London, UK | USA | 1st | |
| Women's (WCBU) | 2017 | Royan, France | GBR | 3rd | |
| Professional Teams | | | | | |
| Women's Professional | 2017 | | Eurostars Tour | | |
| Women's Professional | 2018 | | Eurostars Tour | | |
| Women's Professional | 2018 | Austin, TX | Austin Torch | | |
| Women's Professional | 2019 | Austin, TX | Austin Torch | | |
| Women's Professional | 2021 | Austin, TX | Austin Torch | | |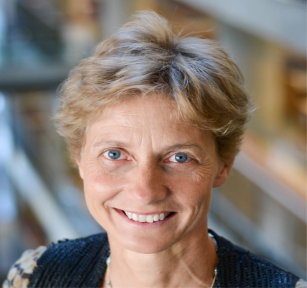 | | | | | | |
| --- | --- | --- | --- | --- | --- |
| UPA/USA ULTIMATE | | | | | |
| Division | Year | City | Team Name | Final Place | Notable/Awards |
| Women's Club | 1995 | Vancouver | Goo | Regionals | Captain, Founder |
| Women's Club | 1996 | Vancouver | Goo | Regionals | Captain |
| Women's Club | 1998 | Vancouver | Goo | Regionals | |
| Women's Club | 1999 | Vancouver | Prime | Regionals | |
| Women's Club | 2000 | Vancouver | Prime | Nationals – 3rd | |
| Women's Club | 2003 | Vancouver | Prime | Nationals – 3rd | |
| Women's Club | 2004 | Vancouver | Prime | Nationals -2nd | |
| Women's Masters | 2011 | Vancouver | Stick Dog | Nationals – 1st | |
| WFDF | | | | | |
| Women's (WUCC) | 1991 | Calgary, Canada | Flo | 16th | |
| Women's (WUCC) | 1993 | Vancouver, Canada | Goo | 22nd | |
| Women's (WUGC) | 1994 | Colchester, UK | CAN | 3rd | |
| Women's (WUGC) | 1996 | Jonkoping, Sweden | CAN | 5th | Captain |
| Women's (WUCC) | 1997 | Toronto/Vancouver, Canada | Game Face | 14th | |
| Women's (WUGC) | 2000 | Heilbronn, Germany | CAN | 1st | |
| World Games | 2001 | Akita, Japan | CAN | 1st | |
| Women's (WUGC) | 2004 | Turku, Finland | CAN | 1st | |
| Women's (WUGC) | 2008 | Vancouver, Canada | GBR | 5th | Player, Coach |
| Women's (WCBU) | 2011 | Lignano, Italy | CAN | 2nd | Ultimate Canada HoF |
| Women's Masters (WUGC) | 2012 | Sakai, Japan | CAN | 2nd | |
| Women's Masters (WCBU) | 2015 | Dubai, UAE | CAN | 2nd | |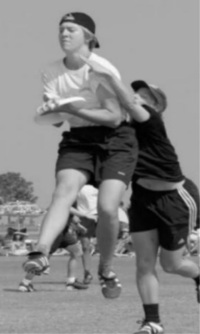 | | | | | | |
| --- | --- | --- | --- | --- | --- |
| UPA/USA ULTIMATE | | | | | |
| | | | | | |
| Division | Year | City | Team Name | Final Place | Notable/Awards |
| College | 2000 | Boston | Tufts Ewo | Nationals – 5th | Callahan Award |
| College | 2001 | Boston | Tufts Ewo | Nationals – 5th | |
| Women's Club | 2000 | Boston | Lady Godiva | Nationals – 1st | |
| Women's Club | 2001 | Boston | Lady Godiva | Nationals – 1st | |
| Women's Club | 2002 | Boston | Lady Godiva | Nationals – 1st | |
| Women's Club | 2003 | Boston | Lady Godiva | Nationals – 3rd | |
| Women's Club | 2004 | Boston | Lady Godiva | Nationals – 3rd | |
| Women's Club | 2005 | Boston | Lady Godiva | Nationals – 5th | |
| Women's Club | 2010 | Washington D.C. | Scandal | Nationals – 6th | |
| Women's Club | 2011 | Boston | Brute Squad | Nationals – 10th | |
| Women's Masters | 2011 | Boston | Lady Godiva | Nationals – 3rd | Individual Spirit Award |
| Women's Masters | 2015 | Boston | Lady Godiva | Nationals – 9th | |
| Women's Grand Masters | 2017 | Boston | Boston Ultimate | Nationals – 1st | Co-Captain |
| Women's Grand Masters | 2018 | Boston | Boston Ultimate | Nationals – 2nd | Co-Captain |
| WFDF | | | | | |
| Women's (WUCC) | 1999 | St. Andrews, UK | Lady Godiva | 4th | |
| World Games | 2001 | Akita, Japan | USA | 2nd | |
| Women's Masters (WUCC) | 2014 | Lecco, Italy | Lady Godiva | 2nd | Co-Captain |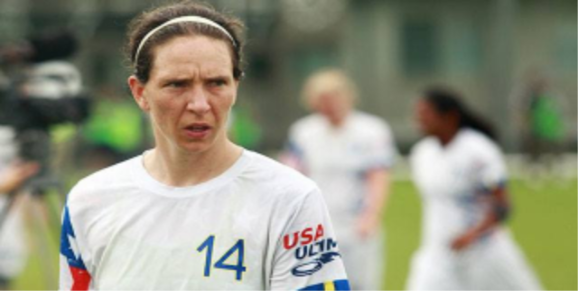 | | | | | | |
| --- | --- | --- | --- | --- | --- |
| UPA/USA ULTIMATE | | | | | |
| | | | | | |
| Division | Year | City | Team Name | Final Place | Notable/Awards |
| College | 1999 | Northfield, MN | Carleton Syzygy | Nationals – 2nd | |
| College | 2000 | Northfield, MN | Carleton Syzygy | Nationals – 1st | |
| Mixed Club | 2000 | Minneapolis | Hot Action | Regionals | |
| Women's Club | 2001 | Seattle | Riot | Nationals – 2nd | |
| Women's Club | 2002 | Seattle | Riot | Nationals – 3rd | |
| Women's Club | 2003 | Seattle | Riot | Nationals – 2nd | |
| Women's Club | 2006 | San Francisco | Fury | Nationals – 1st | |
| Mixed Club | 2007 | Tucson | Barrio Tucson | Nationals – 6th | |
| Mixed Club | 2008 | Tucson | Barrio Tucson | Nationals – 7th | |
| Women's Club | 2009 | San Francisco | Fury | Nationals – 1st | |
| Women's Club | 2010 | San Francisco | Fury | Nationals – 1st | |
| Women's Club | 2011 | San Francisco | Fury | Nationals – 1st | |
| Women's Club | 2012 | San Francisco | Fury | Nationals – 1st | |
| Women's Club | 2013 | San Francisco | Fury | Nationals – 2nd | |
| WFDF | | | | | |
| Women's (WUCC) | 2002 | Honolulu, HI | Riot | 1st | |
| Women's (WUCC) | 2010 | Prague, Czech Republic | Fury | 1st | |
| Women's (WUGC) | 2012 | Sakai, Japan | USA | 2nd | |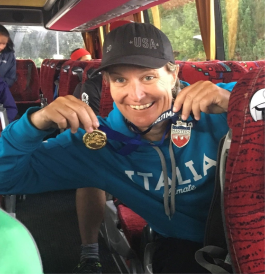 | | | | | | |
| --- | --- | --- | --- | --- | --- |
| UPA/USA ULTIMATE | | | | | |
| | | | | | |
| Division | Year | City | Team Name | Final Place | Notable/Awards |
| Women's Club | 1992 | San Diego | Safari | Regionals | |
| Women's Club | 1993 | San Diego | Safari | Regionals | |
| Women's Club | 1994 | San Diego | Safari | Regionals | |
| Women's Club | 1995 | San Diego | Safari | Regionals | |
| Women's Club | 1996 | San Diego | Safari | Nationals – 8th | |
| Women's Club | 1997 | San Diego | Safari | Nationals – 10th | |
| Women's Club | 1998 | San Diego | Safari | Regionals | Captain |
| Women's Club | 1999 | San Diego | Safari | Nationals – 9th | Captain |
| Women's Club | 2000 | San Diego | Safari | Regionals | Captain |
| Women's Club | 2001 | San Diego | Safari | Nationals – 5th | Captain |
| Women's Club | 2002 | San Diego | Safari | Nationals – 11th | Captain |
| Women's Club | 2003 | San Diego | Safari | Nationals – 9th | Captain |
| Women's Club | 2004 | San Diego | Safari | Nationals – 10th | Captain |
| Women's Club | 2005 | San Diego | Safari | Nationals – 9th | Captain, Team Spirit Award |
| Women's Club | 2006 | San Diego | Safari | Nationals – 6th | Captain |
| Women's Club | 2007 | San Diego | Safari | Nationals – 9th | Captain |
| Women's Club | 2008 | San Diego | Safari | Regionals | Captain |
| Women's Masters | 2009 | San Diego | Safari-Tarians | Nationals – 5th | Captain |
| Women's Club | 2009 | San Diego | Safari | Nationals – 12th | Leadership Committee |
| Women's Club | 2010 | San Diego | Safari | Nationals – 16th | Leadership Committee |
| Women's Masters | 2010 | San Diego | Safari-Tarians | Nationals – 2nd | Captain |
| Women's Club | 2011 | San Diego | Safari | Nationals – 11th | Leadership Committee |
| Women's Masters | 2011 | San Diego | Safari-Tarians | Nationals – 7th | Captain |
| Women's Club | 2012 | San Diego | Safari | Regionals | Leadership Committee |
| Women's Club | 2013 | San Diego | Safari | Regionals | Leadership Committee |
| Women's Masters | 2013 | San Diego | Safari-Tarians | Nationals – 11th | Captain |
| Women's Masters | 2015 | San Francisco | Baylands Kite-Flying Team | Nationals – 1st | |
| Women's Masters | 2016 | San Diego | Safari-Tarians | Nationals – 9th | Captain |
| Women's Masters | 2017 | San Francisco | Baylands Kite-Flying Team | Nationals – 6th | |
| Women's Grand Masters | 2018 | San Francisco | Furari | Nationals – 1st | Captain |
| Women's Grand Masters | 2019 | San Francisco | Furari | Nationals – 4th | Captain |
| WFDF | | | | | |
| Women's (WUCC) | 1997 | Vancouver, Canada | Safari | 10th | |
| Women's (WUCC) | 2002 | Honolulu, HI | Safari | 5th | Captain |
| Women's Masters (WUGC) | 2016 | London, UK | USA | 1st | |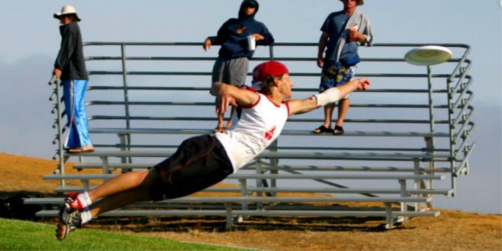 | | | | | | |
| --- | --- | --- | --- | --- | --- |
| UPA/USA ULTIMATE | | | | | |
| | | | | | |
| Division | Year | City | Team Name | Final Place | Notable/Awards |
| Women's Club | 1997 | Seattle | Women on the Verge | Nationals – Semis | |
| Women's Club | 1998 | Seattle | Women on the Verge | Nationals – 2nd | |
| Women's Club | 1999 | Seattle | Women on the Verge | Nationals – Semis | |
| Women's Club | 2000 | Seattle | Riot | Regionals | Co-Founder, Captain |
| Women's Club | 2001 | Seattle | Riot | Nationals – 2nd | Captain |
| Women's Club | 2002 | Seattle | Riot | Nationals – Semis | Captain |
| Women's Club | 2003 | Seattle | Riot | Nationals – 2nd | |
| Women's Club | 2004 | Seattle | Riot | Nationals – 1st | Pufahl Award |
| WFDF | | | | | |
| Women's (WUCC) | 1997 | Vancouver, Canada | Women on the Verge | 1st | |
| Women's (WUCC) | 1999 | St. Andrews, UK | Women on the Verge | 1st | |
| Women's (WUGC) | 2002 | Honolulu, HI | Riot | 1st | Captain |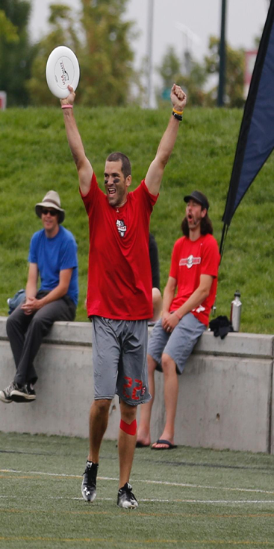 | | | | | | |
| --- | --- | --- | --- | --- | --- |
| UPA/USA ULTIMATE | | | | | |
| | | | | | |
| Division | Year | City | Team Name | Final Place | Notable/Awards |
| College | 1993 | Northfield, MN | Carleton CUT | Nationals – Semis | |
| College | 1994 | Northfield, MN | Carleton CUT | Nationals – Semis | |
| College | 1995 | Northfield, MN | Carleton CUT | Nationals – Pool | |
| Open Club | 1996 | Minneapolis | Buddha Boys | Regionals | |
| Open Club | 1997 | Chicago | Z | Nationals – Semis | |
| Open Club | 1998 | Chicago | Z | Nationals – Semis | |
| Open Club | 1999 | Chicago | Z | Nationals – Pool | |
| Open Club | 2000 | Minneapolis | Sub Zero | Nationals – Semis | |
| Open Club | 2001 | Minneapolis | Sub Zero | Nationals – Pool | |
| Open Club | 2002 | Minneapolis | Sub Zero | Nationals – Pool | |
| Open Club | 2003 | Minneapolis | Sub Zero | Nationals – Pool | |
| Open Club | 2004 | Minneapolis | Sub Zero | Nationals – Pool | |
| Open Club | 2005 | Minneapolis | Sub Zero | Nationals – Pool | |
| Open Club | 2006 | Minneapolis | Sub Zero | Nationals – Pool | |
| Masters | 2007 | Minneapolis | Surly | Nationals – Semis | |
| Masters | 2008 | Minneapolis | Surly | Nationals – 1st | |
| Masters | 2009 | Minneapolis | Surly | Nationals – Semis | |
| Masters | 2010 | Minneapolis | Surly | Nationals – 1st | |
| Masters | 2011 | Minneapolis | Surly | Nationals – 1st | |
| Masters | 2012 | Minneapolis | Surly | Nationals – 1st | |
| Masters | 2013 | Minneapolis | Surly | Nationals – 1st | |
| Masters | 2014 | Minneapolis | Surly | Nationals – Pool | |
| Grand Masters | 2009 | Austin/Denver | Southern Comfort | Nationals – Pool | |
| Grand Masters | 2012 | Minneapolis | Surly | Nationals – 1st | |
| Grand Masters | 2015 | Minneapolis | Surly | Nationals – Pool | |
| Grand Masters | 2016 | Minneapolis | Surly | Nationals – 2nd | |
| Grand Masters | 2017 | Minneapolis | Surly | Nationals – 1st | |
| WFDF | | | | | |
| Open (WUCC) | 2002 | Honolulu, HI | Sub Zero | 5th | |
| Masters (WUCC) | 2010 | Prague, Czech Republic | Surly | 2nd | |
| Masters (WUGC) | 2012 | Sakai, Japan | Surly | 4th | |
| Masters (WUCC) | 2014 | Lecco, Italy | Surly | 5th | |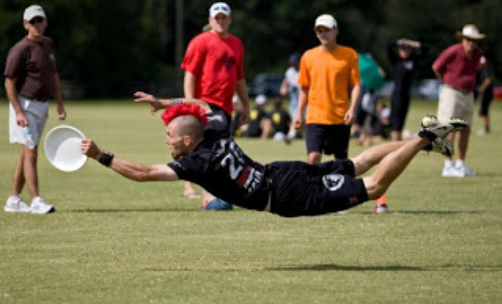 | | | | | | |
| --- | --- | --- | --- | --- | --- |
| UPA/USA ULTIMATE | | | | | |
| | | | | | |
| Division | Year | City | Team Name | Final Place | Notable/Awards |
| College | 1995 | Northfield, MN | Carleton CUT | Nationals – Pool | |
| College | 1996 | Northfield, MN | Carleton CUT | Nationals – 2nd | |
| College | 1997 | Northfield, MN | Carleton CUT | Nationals – Semis | |
| Open Club | 1998 | Northfield, MN | Carleton CUT | Nationals – Pool | |
| Open Club | 1997 | Chicago | Z | Nationals – Semis | |
| Open Club | 1998 | Chicago | Z | Nationals – Pool | |
| Open Club | 1999 | Seattle | Hogs of Glory | Regionals | |
| Open Club | 2000 | Seattle | Sockeye | Nationals – Quarters | |
| Open Club | 2001 | Seattle | Sockeye | Nationals – Pool | |
| Open Club | 2002 | Seattle | Sockeye | Nationals – Semis | |
| Open Club | 2003 | Seattle | Sockeye | Nationals – Quarters | |
| Open Club | 2004 | Seattle | Sockeye | Nationals – 1st | |
| Open Club | 2005 | Seattle | Sockeye | Nationals – 2nd | |
| Open Club | 2006 | Seattle | Sockeye | Nationals – 1st | Farricker Award Finalist |
| Open Club | 2007 | Seattle | Sockeye | Nationals – 1st | Captain |
| Open Club | 2008 | Seattle | Sockeye | Nationals – Quarters | Captain |
| Open Club | 2009 | Seattle | Sockeye | Nationals – Semis | Captain |
| Open Club | 2010 | Seattle | Sockeye | Nationals – Semis | |
| Open Club | 2011 | Seattle | Sockeye | Regionals | Captain |
| Open Club | 2012 | Seattle | Sockeye | Nationals – Quarters | Captain |
| Open Club | 2013 | Seattle | Sockeye | Nationals – 2nd | |
| Open Club | 2014 | Seattle | Sockeye | Nationals – Bracket | |
| Open Club | 2015 | Seattle | Sockeye | Nationals – 2nd | |
| Open Club | 2016 | Seattle | Sockeye | Nationals – Quarters | |
| Masters | 2013 | Seattle | Kelt | Nationals – Semis | |
| Masters | 2015 | Seattle | Voltron 2020 | Nationals – Semis | |
| Masters | 2019 | Seattle | Voltron 2020 | Nationals – 1st | |
| WFDF | | | | | |
| Open (WUCC) | 2002 | Honolulu, HI | Sockeye | 3rd | |
| Open (WUGC) | 2008 | Vancouver, Canada | USA | 2nd | |
| Open (WUCC) | 2010 | Prague, Czech Republic | Sockeye | 2nd | |
| Open (WUCC) | 2014 | Lecco, Italy | Sockeye | 2nd | |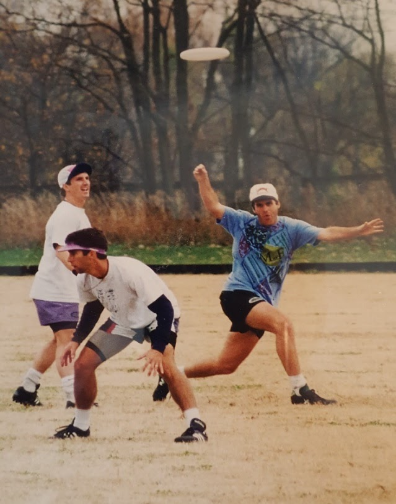 | | | | | | |
| --- | --- | --- | --- | --- | --- |
| UPA/USA ULTIMATE | | | | | |
| | | | | | |
| Division | Year | City | Team Name | Final Place | Notable/Awards |
| College | 1985 | Princeton, NJ | | Nationals – Pool | |
| College | 1986 | Princeton, NJ | | Nationals – Pool | |
| College | 1987 | Princeton, NJ | | Nationals – Pool | |
| College | 1988 | Princeton, NJ | | Regionals | |
| Open Club | 1988 | New York | Wild Veal | Regionals | Captain |
| Open Club | 1989 | Boston | Earth Atomizer | Nationals – Pool | |
| Open Club | 1990 | Boston | Earth Atomizer | Nationals – Pool | |
| Open Club | 1991 | Boston | Earth Atomizer | Regionals | |
| Open Club | 1992 | Boston | Commonwealth | Nationals – 2nd | |
| Open Club | 1993 | Boston | Big Brother | Nationals – Semis | |
| Open Club | 1994 | Boston | Death or Glory | Nationals – 1st | |
| Open Club | 1995 | Boston | Death or Glory | Nationals – 1st | |
| Open Club | 1996 | Boston | Death or Glory | Nationals – 1st | |
| Open Club | 1997 | Boston | Death or Glory | Nationals – 1st | |
| Open Club | 1998 | Boston | Death or Glory | Nationals – 1st | |
| Open Club | 1999 | Boston | Death or Glory | Nationals – 1st | |
| Open Club | 2000 | Boston | Death or Glory | Nationals – Semis | |
| Open Club | 2001 | Boston | Death or Glory | Nationals – Semis | |
| Open Club | 2002 | Boston | Death or Glory | Nationals – Semis | |
| Open Club | 2003 | Boston | Death or Glory | Nationals – Pool | |
| Open Club | 2004 | Boston | Death or Glory | Nationals – Pool | |
| Open Club | 2005 | Boston | Death or Glory | Nationals – Semis | |
| Open Club | 2006 | Boston | Death or Glory | Nationals – Pool | |
| Masters | 2007 | Boston | Death or Glory | Nationals – 1st | Captain |
| Masters | 2008 | Boston | Death or Glory | Nationals – Semis | Captain |
| Masters | 2009 | Boston | Death or Glory | Nationals – Semis | Captain |
| Masters | 2010 | Boston | Death or Glory | Nationals – Pool | Captain |
| Masters | 2011 | Boston | Death or Glory | Nationals – Pool | Captain |
| Masters | 2012 | Boston | Death or Glory | Regionals | Captain |
| Grand Masters | 2009 | Boston | Death or Glory | Nationals – 1st | Captain |
| Grand Masters | 2010 | Boston | Death or Glory | Nationals – Semis | Captain |
| Grand Masters | 2011 | Boston | Death or Glory | Nationals – Pool | Captain |
| Grand Masters | 2012 | Boston | Death or Glory | Nationals – Pool | Captain |
| Grand Masters | 2013 | Brattleboro, VT | No Country | Nationals – 1st | |
| Grand Masters | 2014 | Brattleboro, VT | No Country | Nationals – Semis | |
| Grand Masters | 2015 | Brattleboro, VT | No Country | Nationals – 2nd | |
| Grand Masters | 2016 | Brattleboro, VT | No Country | Nationals – Semis | |
| Grand Masters | 2017 | Brattleboro, VT | No Country | Nationals – Semis | |
| Great Grand Masters | 2018 | Boston | DoG | Nationals – Semis | Captain |
| Great Grand Masters | 2019 | Boston | DoG | Nationals – Semis | Captain |
| Great Grand Masters | 2021 | Brattleboro, VT | No Country 50 | Nationals – 2nd | Captain |
| Beach Grand Masters | 2015 | Brattleboro, VT | No Country | Nationals – 2nd | |
| Beach Grand Masters | 2016 | Brattleboro, VT | No Country | Nationals – 1st | |
| Beach Grand Masters | 2017 | Brattleboro, VT | No Country | Nationals – Semis | |
| Beach Grand Masters | 2018 | Brattleboro, VT | No Country | Nationals – Semis | |
| Beach Grand Masters | 2019 | Boston | DoG | Nationals – 2nd | Captain |
| WFDF | | | | | |
| Open (WUGC) | 1986 | Colchester, UK | France | 9th | |
| Open (WUCC) | 1989 | Cologne, Germany | France | 15th | |
| Open (WUCC) | 1991 | Toronto, Canada | Earth Atomizer | 4th | |
| Open (WUCC) | 1993 | Madison, WI | Death or Glory | 7th | |
| Open (WUCC) | 1995 | Millifields, UK | Death or Glory | 2nd | |
| Open (WUGC) | 1996 | Jonkoping, Sweden | USA | 1st | |
| Open (WUGC) | 1998 | Blaine, MN | USA | 3rd | |
| Open (WUCC) | 1999 | St. Andrews, UK | Death or Glory | 1st | |
| Open (WUGC) | 2000 | Heilbronn, Germany | USA | 1st | |
| Open (WUCC) | 2002 | Honolulu, HI | Death or Glory | 2nd | |
| Masters (WUGC) | 2008 | Vancouver, Canada | USA | 1st | Captain |
| Masters (WUGC) | 2014 | Lecco, Italy | Ultimate Vibration | 11th | |
| Beach Masters (WCBU) | 2011 | Lignango, Italy | USA | 1st | |
| Beach Grand Masters (WCBU) | 2015 | Dubai, UAE | USA | 1st | |
| Beach Great Grand Masters (WCBU) | 2017 | Royan, France | USA | 1st | |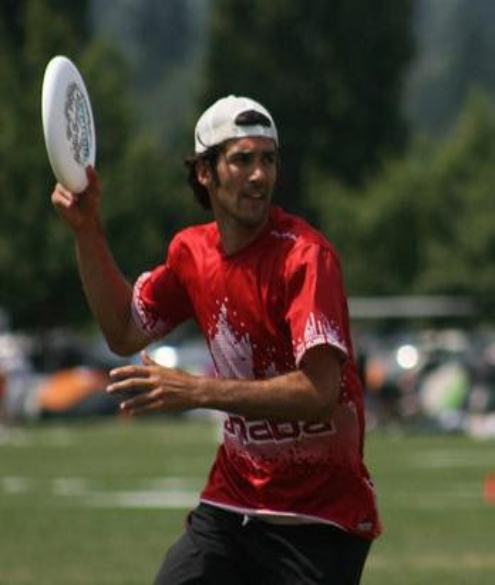 | | | | | | |
| --- | --- | --- | --- | --- | --- |
| UPA/USA ULTIMATE | | | | | |
| | | | | | |
| Division | Year | City | Team Name | Final Place | Notable/Awards |
| Open Club | 2002 | Toronto | GOAT | Regionals | |
| Open Club | 2003 | Toronto | GOAT | Regionals | |
| Open Club | 2004 | Toronto | GOAT | Nationals – Pool | Co-Captain |
| Open Club | 2005 | Toronto | GOAT | Regionals | Co-Captain |
| Open Club | 2006 | Toronto | GOAT | Regionals | Co-Captain |
| Open Club | 2007 | Toronto | GOAT | Nationals – Semis | Co-Captain |
| Open Club | 2008 | Toronto | GOAT | Nationals – Pool | Co-Captain |
| Open Club | 2009 | Toronto | GOAT | Nationals – Pool | Co-Captain, Ultimate Canada Athlete of the Year |
| Open Club | 2010 | Toronto | GOAT | Regionals | Co-Captain |
| Open Club | 2011 | Toronto | GOAT | Nationals – Pool | Co-Captain |
| Open Club | 2012 | Toronto | GOAT | Nationals – Pool | Co-Captain |
| WFDF | | | | | |
| Open (WUGC) | 2004 | Turku Finland | Canada | 1st | |
| World Games (Mixed) | 2005 | Duisburg, Germany | Canada | 3rd | |
| Open (WUGC) | 2008 | Vancouver, Canada | Canada | 1st | |
| World Games (Mixed) | 2009 | Kaohsiung, Taiwan | Canada | 4th | |
| Open (WUGC) | 2012 | Sakai, Japan | Canada | 3rd | |
| Masters (WUGC) | 2016 | London, UK | Canada | 2nd | Co-Captain |
| Open Masters (WCBU) | 2017 | Royan, France | Canada | 3rd | |
| ULTIMATE CANADA | | | | | |
| University (Open) | 1998 | Toronto | McMaster | Nationals – 1st | Finals MVP, Co-Captain |
| Open | 2002 | Toronto | GOAT | Nationals – 1st | |
| Open | 2003 | Toronto | GOAT | Nationals – Semis | |
| Open | 2004 | Toronto | GOAT | Nationals – Semis | Co-Captain |
| Open | 2005 | Toronto | GOAT | Nationals – Semis | Co-Captain |
| Open | 2006 | Toronto | GOAT | Nationals – 1st | Co-Captain |
| Open | 2007 | Toronto | GOAT | Nationals – Semis | Co-Captain |
| Open | 2010 | Toronto | Moondoggies | Nationals – 1st | Finals MVP |
| Open | 2011 | Toronto | GOAT | Nationals – Semis | Co-Captain |
| | | | | | |
| --- | --- | --- | --- | --- | --- |
| UPA/USA ULTIMATE | | | | | |
| | | | | | |
| Division | Year | City | Team Name | Final Place | Notable/Awards |
| Open | 1990 | Triangle, NC | Ring of Fire | Regionals | |
| Open | 1991 | Triangle, NC | Ring of Fire | Regionals | |
| Open | 1992 | Triangle, NC | Ring of Fire | Nationals – Pool | |
| Open | 1993 | Triangle, NC | Ring of Fire | Nationals – Pool | |
| Open | 1994 | Triangle, NC | Ring of Fire | Nationals – Pool | |
| Open | 1995 | Triangle, NC | Ring of Fire | Nationals – Pool | |
| Open | 1996 | Triangle, NC | Ring of Fire | Regionals | |
| Open | 1997 | Triangle, NC | Ring of Fire | Nationals – Semis | |
| Open | 1998 | Triangle, NC | Ring of Fire | Nationals – Semis | |
| Open | 1999 | Triangle, NC | Ring of Fire | Nationals – Pool | |
| Open | 2000 | Triangle, NC | Ring of Fire | Nationals – Pool | |
| Open | 2003 | Triangle, NC | Ring of Fire | Nationals – Semis | |
| Open | 2004 | Triangle, NC | Ring of Fire | Nationals – Pool | |
| Open | 2005 | Triangle, NC | Ring of Fire | Nationals – Pool | |
| Open | 2006 | Triangle, NC | Ring of Fire | Nationals – Pool | |
| Open | 2007 | Triangle, NC | Ring of Fire | Nationals – Pool | |
| Masters | 2008 | Triangle, NC | Boneyard | Regionals | |
| Masters | 2009 | Triangle, NC | Boneyard | Nationals – Pool | |
| Masters | 2010 | Triangle, NC | Boneyard | Nationals – 2nd | |
| Masters | 2011 | Triangle, NC | Boneyard | Nationals – Pool | |
| Masters | 2012 | Triangle, NC | Boneyard | Nationals – 2nd | |
| Mixed | 2000 | Triangle, NC | Spear | Nationals – 1st | |
| Mixed | 2001 | Triangle, NC | Griffens | Nationals – Pool | |
| Mixed | 2002 | Triangle, NC | Spear | Nationals – Semis | |
| WFDF | | | | | |
| Open (WUCC) | 1991 | Toronto, Canada | Electric Pig | 7th | |
| Open (WUCC) | 1993 | Madison, WI | Ring of Fire | 4th | |
| Open (WUCC) | 1995 | Millifield, UK | Ring of Fire | 4th | |
| Open (WUCC) | 1997 | Vancouver, Canada | Ring of Fire | 9th | |
| Open (WUCC) | 1999 | St. Andrews, UK | Ring of Fire | 5th | |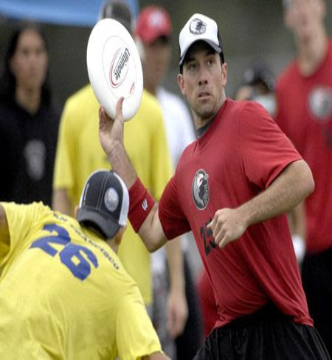 | | | | | | |
| --- | --- | --- | --- | --- | --- |
| UPA/USA ULTIMATE | | | | | |
| | | | | | |
| Division | Year | City | Team Name | Final Place | Notable/Awards |
| College | 1994 | Madison | Wisconsin Hodags | Nationals – Pool | |
| College | 1995 | Madison | Wisconsin Hodags | Regionals | |
| College | 1996 | Madison | Wisconsin Hodags | Nationals – Semis | |
| College | 1997 | Madison | Wisconsin Hodags | Nationals – Pool | |
| Open | 1994 | Madison | Madison Club | Regionals | |
| Open | 1995 | Madison | Madison Club | Regionals | |
| Open | 1996 | Madison | Madison Club | Regionals | |
| Open | 1997 | Madison | Madison Club | Regionals | |
| Open | 1998 | Washington D.C. | Anodyne | Regionals | |
| Open | 1999 | Washington D.C. | Anodyne | Nationals – Pool | |
| Open | 2000 | Chicago | Second Wind | Nationals – Pool | |
| Open | 2001 | Chicago | Second Wind | Regionals | |
| Open | 2002 | Madison | Madison Club | Nationals – Pool | |
| Open | 2003 | Boston | DoG | Nationals – Pool | |
| Open | 2004 | San Francisco | Jam | Nationals – 2nd | |
| Open | 2005 | San Francisco | Jam | Nationals – Semis | |
| Open | 2006 | Vancouver | Furious George | Nationals – 2nd | |
| Open | 2007 | Seattle | Sockeye | Nationals – 1st | |
| Open | 2008 | Seattle | Sockeye | Nationals – Pool | |
| Open | 2009 | San Francisco | Jam | Nationals – Pool | |
| Open | 2014 | Chicago | Machine | Nationals – Pool | Captain |
| Open | 2015 | Chicago | Machine | Nationals – Semis | Captain |
| Open | 2016 | Chicago | Machine | Nationals – Pool | Captain |
| Masters | 2010 | Minneapolis | Surly | Nationals – 1st | |
| Masters | 2011 | San Francisco | Wheelchair | Nationals – Semis | |
| Masters | 2012 | Texas | Wasted Talent | Nationals – Pool | |
| Masters | 2013 | Seattle | Kelt | Nationals – Semis | |
| WFDF | | | | | |
| Open (WUCC) | 2002 | Honolulu, HI | Electric Pig | 6th | |
| World Games (Mixed) | 2005 | Duisburg, Germany | USA | Alternate | |
| Open (WUGC) | 2008 | Vancouver, Canada | USA | 2nd | |
| Masters (WUCC) | 2010 | Prague, Czech Republic | Surly | 2nd | |
| Masters (WUGC) | 2012 | Sakai Japan | Surly | 4th | |
| Semi-PRO | | | | | |
| AUDL | 2013 | Chicago | Wildfire | Playoffs | |
| AUDL | 2014 | Chicago | Wildfire | Playoffs | |
| | | | | | |
| --- | --- | --- | --- | --- | --- |
| UPA/USA ULTIMATE | | | | | |
| | | | | | |
| Division | Year | City | Team Name | Final Place | Notable/Awards |
| College | 1996 | Providence | Brownian Motion | Regionals | |
| College | 1997 | Providence | Brownian Motion | Regionals | |
| College | 1998 | Providence | Brownian Motion | Nationals – Semis | |
| College | 1999 | Providence | Brownian Motion | Nationals – Semis | Callahan Winner |
| College | 2000 | Providence | Brownian Motion | Nationals – 1st | |
| Open | 1997 | Providence | Dark Horse/Snapple | Regionals | |
| Open | 1998 | Providence | Dark Horse/Snapple | Regionals | |
| Open | 1999 | Boston | Death or Glory | Nationals – 1st | |
| Open | 2001 | Boston | Death or Glory | Nationals – Semis | |
| Open | 2002 | Boston | Death or Glory | Nationals – Semis | |
| Open | 2003 | Boston | Death or Glory | Nationals – Pool | |
| Open | 2004 | Boston | Death or Glory | Nationals – Pool | |
| Open | 2005 | Boston | Death or Glory | Nationals – Semis | |
| Open | 2006 | Boston | Death or Glory | Nationals – Pool | |
| Open | 2007 | Boston | Ironside | Nationals – Pool | |
| Open | 2008 | Boston | Ironside | Nationals – 2nd | |
| Open | 2009 | Boston | Ironside | Nationals – Semis | |
| WFDF | | | | | |
| Junior (WUGC) | 1994 | | USA | 2nd | |
| Open (WUCC) | 1997 | Vancouver, Canada | Saucy Jack | 8th | |
| Open (WUGC) | 1998 | Blaine, MN | USA | 3rd | |
| Open (WUCC) | 1999 | St. Andrews, UK | Death or Glory | 1st | |
| Open (WUGC) | 2000 | Heilbronn, German | USA | 1st | |
| World Games (Mixed) | 2001 | Akita, Japan | USA | 2nd | |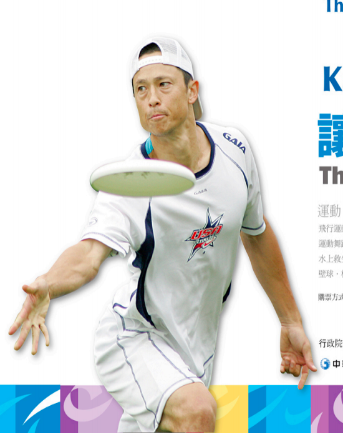 | | | | | | |
| --- | --- | --- | --- | --- | --- |
| UPA/USA ULTIMATE | | | | | |
| | | | | | |
| Division | Year | City | Team Name | Final Place | Notable/Awards |
| College | 1993 | Santa Barbara | Black Tide | Nationals – 2nd | |
| College | 1994 | Santa Barbara | Black Tide | Nationals – Semis | |
| College | 1996 | Santa Barbara | Black Tide | Nationals – 1st | Co-Captain |
| Open | 1994 | Santa Barbara | Condors | Regionals | |
| Open | 1995 | Santa Barbara | Condors | Regionals | |
| Open | 1996 | New York | Randall's Island | Nationals – Pool | |
| Open | 1997 | Santa Barbara | Condors | Nationals – Pool | |
| Open | 1998 | San Francisco | Jam | Nationals – Pool | |
| Open | 1999 | Santa Barbara | Condors | Nationals – 2nd | |
| Open | 2000 | Santa Barbara | Condors | Nationals – 1st | |
| Open | 2001 | Santa Barbara | Condors | Nationals – 1st | |
| Open | 2002 | Santa Barbara | Condors | Nationals – Pool | |
| Open | 2003 | Santa Barbara | Condors | Nationals – 2nd | |
| Open | 2004 | Santa Barbara | Condors | Nationals – Pool | Co-Captain |
| Open | 2005 | Santa Barbara | Condors | Nationals – Pool | |
| Open | 2006 | San Francisco | Justice League | Regionals | |
| Open | 2007 | San Francisco | Jam | Nationals – Semis | |
| Open | 2008 | San Francisco | Jam | Nationals – 1st | |
| Open | 2009 | San Francisco | Jam | Nationals – Pool | |
| Masters | 2011 | San Francisco | Wheelchair | Nationals – Semis | |
| Masters | 2015 | Santa Barbara | Beyondors | Nationals – Pool | |
| Grand Masters | 2018 | Santa Barbara | Eldors | Nationals – 1st | |
| Beach Grand Masters | 2016 | Boston | No Country | Nationals – 1st | |
| Beach Grand Masters | 2017 | Boston | No Country | Nationals – Semis | |
| Beach Grand Masters | 2018 | Santa Barbara | Eldors | Nationals – 1st | |
| Beach Grand Masters | 2019 | Santa Barbara | Eldors | Nationals – 1st | |
| WFDF | | | | | |
| Open (WUCC) | 1997 | Vancouver, Canada | Condors | 5th | |
| Open (WUCC) | 1999 | St. Andrews, UK | Condors | 3rd | |
| Open (WUCC) | 2002 | Honolulu, HI | Condors | 1st | |
| Open (WUGC) | 2004 | Turku, Finland | USA | 2nd | Co-Captain |
| World Games (Mixed) | 2005 | Duisburg, Germany | USA | 1st | Co-Captain |
| Masters (WUGC) | 2008 | Vancouver, Canada | USA | 1st | |
| Grand Masters (WCBU) | 2017 | Royan, France | USA | 1st | |
Contributor: Jennifer "JD" Donnelly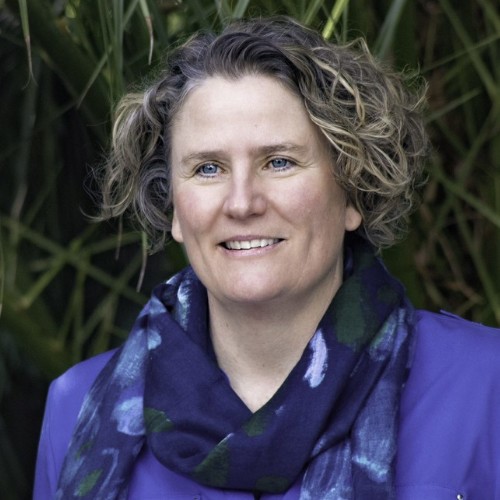 Jennifer "JD" Donnelly was one of the early coaches who provided a template for college coaching that would become ubiquitous by the time she stepped down. Jen was the coach of the Stanford Women's team, Superfly, from 1995 to 2001, with her team qualifying for College Nationals in 6 of 7 years and winning in a three peat in 1997-99. In those championship years, her team was undefeated with a 106-game win streak and produced two Callahan Award winners. JD had been an NCAA basketball player and brought the team mindset, focus on technique, and athletic commitment to her teams. After stepping down as the Stanford coach, JD continued to assist various teams with clinics from 2002-05 and was called back to coach the gold medal winning USA Women's Masters team for WUGC 2012 in Japan. Jen also served as a UPA board member from 2000-02. In her competitive playing career, JD was a member of the national and WUCC world champion Maine-iacs in 1993 and helped found Fury in 1997 and won two more national championships in 1999 and 2003.
Contributors – Look Back: Mary Louise "Louie" Mahoney Cohn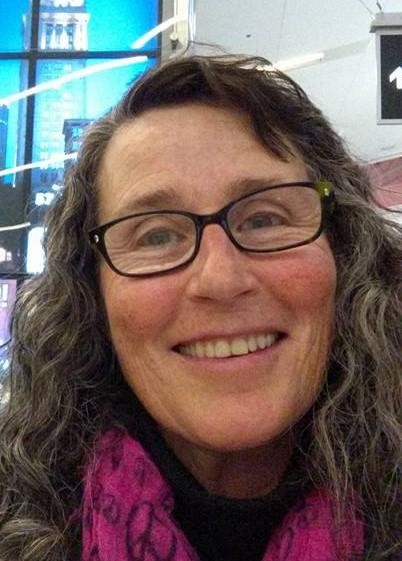 Mary Louise "Louie" Mahoney Cohn was one of the driving forces behind the introduction of the women's division of ultimate. As most did in the early days, Louie began playing ultimate with men. She loved all forms of disc games but as a talented field sport athlete, she was drawn to ultimate. Boston was an early hotbed of ultimate activity and Louie was a founding mom of the long tradition of successful Boston women's division teams. Before there were critical numbers of women playing, she recruited and taught many of the early women's players while advocating for a separate women's division. Louie was one of the top athletes playing in the first women's division at Club Nationals in 1981 and a huge part of Boston Ladies Ultimate (BLU) championship title that year. The women's division wouldn't be what it is today without Louie's early years of planting the seeds and showing those to follow the potential in the sport and in themselves.
Contributors – Look Back: Frank Revi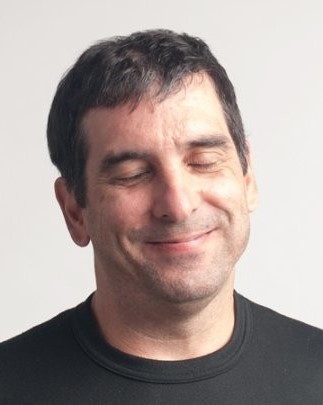 Frank Revi was the long-time UPA College Director from 1986 to 1994, assuming the role after the formalization of the division by the first college director. Frank figured out what colleges required to treat ultimate as a recognized club sport, including requiring team rosters be composed solely of athletes formally registered with the college and meet reasonable limitations on playing eligibility. The decision to do away with "ringers" was initially quite unpopular and the administration of roster collection was challenging but Frank managed it all in good spirit and with quiet efficiency. He had the staying power to sort out and nurture the college division to become the largest division in the UPA, and it remains so with USAU today. Frank also chaired the Rules Committee in its early years, where he championed efforts to improve the precision of language and introduced the concept of "state of play." Frank began playing ultimate in high school in the late 1970s, captained his MIT teams to College Nationals in 1985 and 1986, and played with Windy City into the late 1990s, playing 3 Club Nationals and at the first WUCC in 1989, before moving to the West Coast and finishing his competitive career in the late 1990s.
Special Merit: Early Photographers/Videographers
The Special Merit category recognizes there are stories that need to be told to fully describe Ultimate and its history that don't get captured in an individual award. When considering whether an individual, group, or piece of equipment should be recognized, we ask:
Can the history of Ultimate be written without including this candidate?
Was the Special Merit candidate recognized in their day as being "special?"
Can future generations understand the significance of this Special Merit candidate?
Prior to the mid 2000's, the only reason there is a visual record of ultimate is due to the efforts of individuals who took it upon themselves to attend tournaments with their personal equipment and shoot the game they loved in expectation of little or no compensation. While there are many individuals who did this throughout the early days of ultimate competition, there are several individuals deserving of particular recognition for documenting the sport in its formative years and in showcase games. As was done in 2014 with the recognition of The Johnny Appleseeds, we propose that the following group of photographers and videographers be considered in the Special Merit category:
Stu Beringer: Club Nationals 1980‐1985
Rick Collins: Club Nationals 1995‐2004
Karl Cook: Club Nationals 1980‐86, '89‐91, College Nationals 1989 & '91, Easterns 1981‐91
Dan Hyslop: Club Nationals 1983‐2002, Midwest '82‐'85, West '85‐'92, top teams '83‐92
Chris Perry: Regionals and other West Coast events 1980-1987
Scobel Wiggins: College Nationals 1999‐2004, WUCC 2002
Lee Flynn: hundreds of ultimate games and tournaments videotaped throughout the 1980's
J.R. Reynolds: Club Nationals video producer '90, '91, '93, '94, UPA training videos and media guides, and WFDF documentaries in '92 & '94.