Learn, Inspire and Lead
Coach certification is designed for aspiring ultimate coaches who want to learn more about a variety of different aspects from some of the sport's top experts. Topics include values, inclusion, philosophy, ethics, leadership, communication, practice planning, long-term athlete development and Spirit of the Game. USA Ultimate offers certification in three different categories: middle school (ages 12-14), high school (ages 14-18) and college. The overall agendas and subject matter are consistent across the three groups, but the discussion and content is tailored to be age-specific. Currently, certification is required to coach at high school state championship tournaments and the Youth Club Championships.
Core Values
USA Ultimate's Coaching Development Program features and promotes six core values designed to provide an inclusive, safe and fun environment for athletes and coaches alike.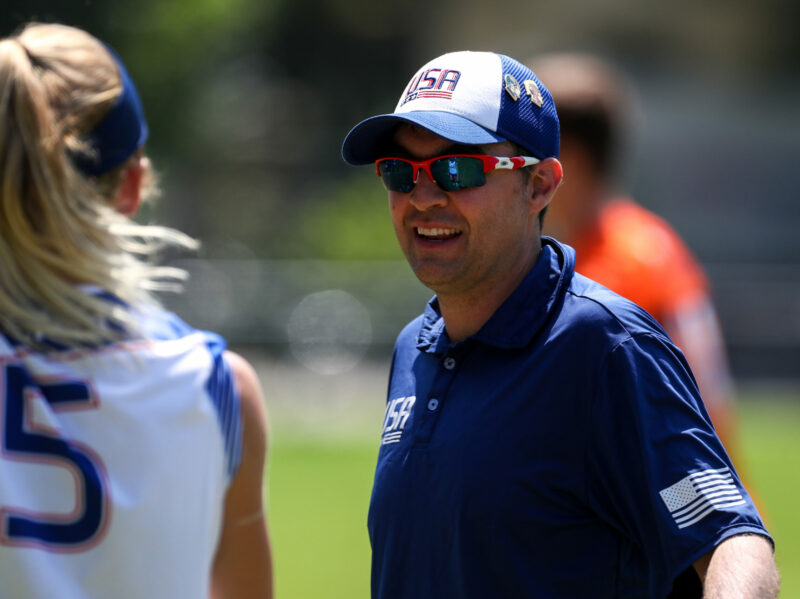 Well-Trained Coaches
Skilled coaches who continue to learn their craft and enhance their knowledge provide a better experience for players.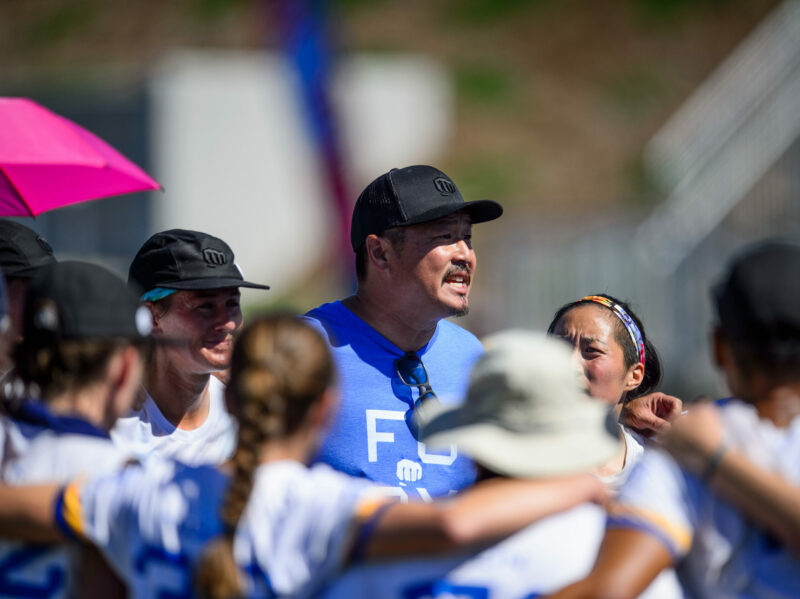 Focus on Fun & Player Centered
Fun is the primary reason people participate in sports. A player-centered focus teaches autonomy.

Inclusive & Age Appropriate
Establish and maintain a welcoming environment for all. Teach the right skills – physical, cognitive, emotional and moral – at the right time.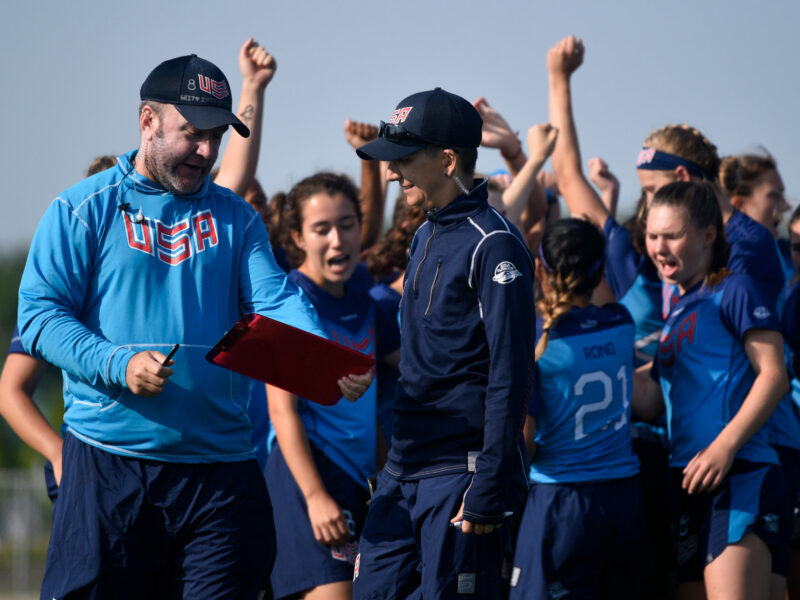 Multi-Sport Participation
Encouraging participation in many different sports and physical activities, as well as incorporating rest and recovery, make motivated and well-rounded players.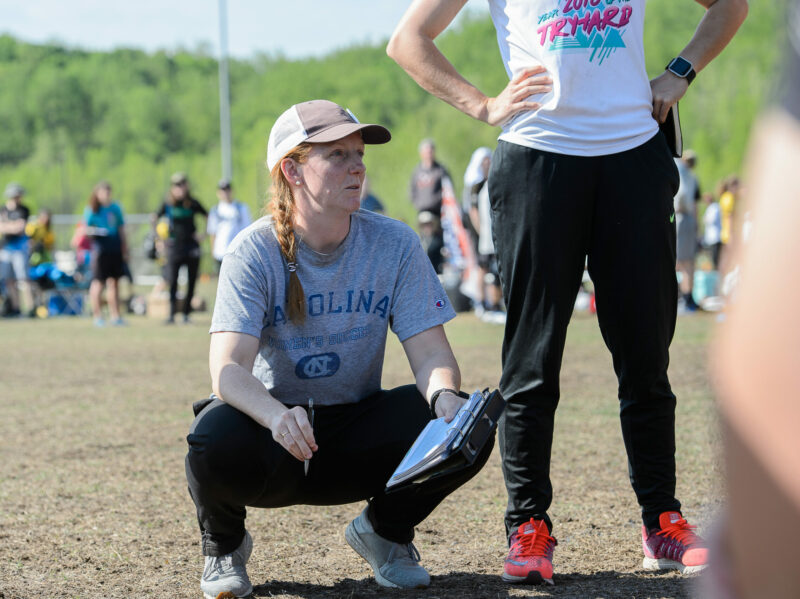 Physical Literacy
Understanding movement and responsible body control are the building blocks of athleticism.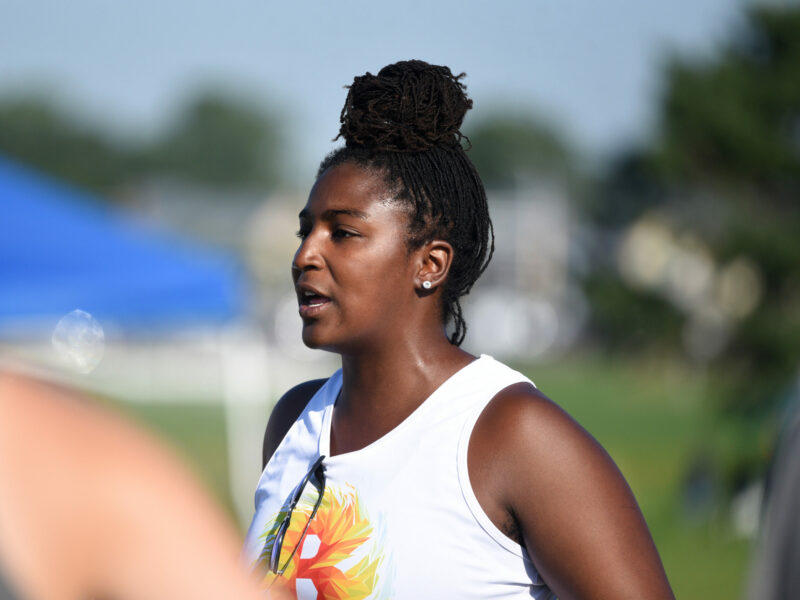 Small-Sided & Free Play
More playing. More creativity. More learning. Allow athletes to discover and learn through inventive playing. Free play develops autonomy.
3 Simple Steps to get a USA Ultimate Coach Certification

Become a Foundational Coach
Attend a USA Ultimate Coach Certification Clinic.
Choose the type of clinic (middle school, high school or college) most aligned with the age group you intend to coach.
Pass a Test.
After passing the test, your certification is valid until December 31 of the third year. (For example, if certified on June 1, 2021, the certification would expire on Dec. 31, 2023.)
Coach Certification Clinics
Learn to Lead
USA Ultimate currently offers certification clinics with middle school, high school and college curriculums. These three-hour educational clinics focus primarily on the intrapersonal and interpersonal aspects of coaching more than technical and tactical X's and O's. Clinics are organized locally by your local disc organizer or a local clinic facilitator.
2023 Clinic Calendar
January
Date
Level
Location
Register
March
Date
Level
Location
Register
April
Date
Level
Location
Register
May
Date
Level
Location
Register