Board Composition Complete after Reappointment of Mooney, Election of Mercer and Nam Last Fall
Colorado Springs, Colo. (January 29, 2019) – The composition of USA Ultimate's 13-person board of directors has officially been determined for 2019 with the appointment of longtime amateur and Olympic sports official Leslie Gamez to the position of independent board member.
The addition of Gamez follows the board's reappointment of Steve Mooney and the confirmation of elected members Charlie Mercer and Frank Nam last fall. All four will serve three-year terms that conclude on December 31, 2021.
The board voted 7-5 in favor of appointing Gamez last week. Mooney was retained with a 9-0-2 vote.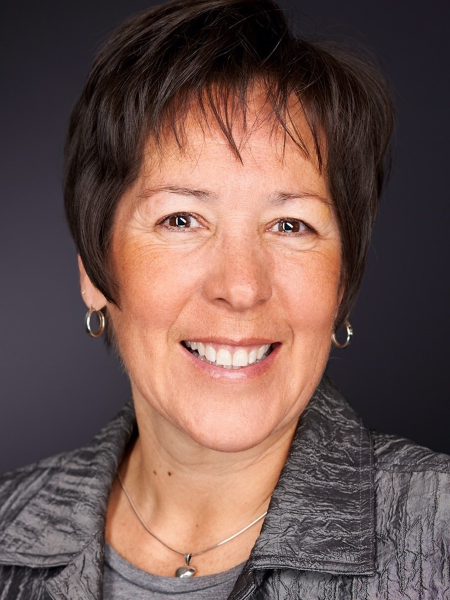 With more than 35 years of senior leadership experience in the world of Olympic sports, Gamez has held a wide variety of roles with both U.S. Figure Skating and the United States Olympic Committee. Following her retirement from the USOC, she completed a one-year position with the International Olympic Committee as a consultant, having recently co-authored the IOC's 150-page Guide to Olympic Games Preparation. In addition to possessing a significant background in sports, Gamez has extensive experience living and working in multi-cultural and multi-lingual environments, including Brazil, Mexico, the Dominican Republic, Russia, China, Japan, South Korea, Italy, Turkey and Greece.
She has taught English as a second language (ESL) to elementary students at the Instituto Chaurand in Guanajuato, Mexico, and as a volunteer ESL tutor at Our Lady of Guadalupe in Colorado Springs. Gamez is a Community Partner at Partners in Housing – a charitable organization focused on supporting and housing homeless families with children – and served as a mentor for the Minority Student Scholarship program at the University of Colorado. 
During her 17 years at the USOC, she held a variety of roles overseeing multiple divisions and served as a point person for national governing body (NGB) guidance and oversight for a wide variety of NGBs. While serving in the Sports Partnerships Division, Gamez managed nine NGBs through successful relationships built with key NGB staff, coaches, athletes and volunteers.
Gamez's extensive Olympic and Paralympic Games experience includes key leadership roles and responsibilities as Games Director, Deputy Chief de Mission and/or Team Leader at 11 Olympic Games and four Paralympic Games.
Other accolades include being selected as the United States' representative for the IOC Women in Sport Conference, serving on the Pan American Sports Organization's Technical Commission, and being honored with the Sports Business Journal's prestigious "Game Changers" award.
"We're thrilled to welcome another talented and highly respected individual to our board," commented USA Ultimate Board President DeAnna Ball. "Leslie brings a unique mix of leadership, experience and knowledge from decades of work in the nonprofit, amateur and Olympic sports worlds. By leaning on her own cultural experience and natural understanding, she is committed to helping create a more diverse and inclusive environment for USA Ultimate and our members. Having Leslie's voice in the room will be incredibly valuable as we implement our most recent strategic plan, which emphasizes equity, diversity and inclusion as one of its guiding principles."
Gamez has a bachelor's degree in Spanish from the University of Colorado and has completed a foreign studies program in Michoacan, Mexico, through the University of Northern Colorado and a graduate certificate program in Olympic Sports Governance at the Kellogg School of Business at Northwestern University. She has also completed Master of Business Administration courses at the University of Colorado in organizational and non-profit management. In her leisure time, Gamez is an active runner, cyclist, mountain biker and Nordic and alpine skier.
"We're also extremely fortunate to have Steve back for another term and are excited to welcome Charlie and Frank to the team," continued Ball. "As one of ultimate's most iconic players and an inspired marketing and branding mind, Steve always brings a range of thoughtful and well-balanced ideas to the conversation. Having been elected by USA Ultimate members, Charlie and Frank will also bring exciting perspectives to our discussions – Charlie as a current elite athlete and Frank as a youth and club coach. And both bring a clear passion for equity, diversity and inclusion. I'm honored to work with not only these four people, but the entire board as we continue to shape the future of ultimate in the U.S."
Gamez replaces outgoing board member Audrius Barzdukas, who was first elected by USA Ultimate members in 2010, then appointed in 2016 as an independent member.
Mercer succeeds elite-athlete representative Dave Klink, and Nam fills the vacancy left by Henry Thorne.
The next meeting of the USA Ultimate Board of Directors is scheduled for March 16-17 in Colorado Springs.