Colorado Springs, Colo. (Jan. 7, 2020) – USA Ultimate announced today several changes to its headquarters staff in Colorado Springs.
Josh Murphy, who currently serves as USA Ultimate's Director of Member Services and Community Development, will depart the organization later this month after six years of service.
In conjunction with Murphy's departure, USA Ultimate's Senior Manager of Communications, Stacey Waldrup, has been promoted to Director of Member Services and Community Development and Co-Chair of Equity, Diversity and Inclusion.
Additionally, Larry Melton has been promoted to Manager of Communications and Development and Co-Chair of Equity, Diversity and Inclusion.
Murphy began his tenure at USA Ultimate in February 2014 as the organization's Manager of Membership and Sport Development before being promoted to his current position in 2015. While in that role, Murphy created USA Ultimate's State-Based-Organization (SBO) model to establish regional organizations designed to improve the national governing body's services to local areas, including members, teams, leagues and clubs. Since launching in 2016, USA Ultimate has provided more than $730,000 in funding to its SBOs covering 13 states. He also developed USA Ultimate's Affiliate Program to better serve and support local disc associations across the country; the Affiliate Program currently includes 28 local disc organizations.
Murphy also led the planning and execution of USA Ultimate's annual organizer's convention and managed the company's online technology, sanctioning, youth outreach and education departments.
"It's been a pleasure working with the entire headquarters team here at USA Ultimate over the last six years, largely due to the impressive experience, great wisdom, thoughtful guidance and keen perspective of so many dedicated individuals," commented Murphy. "And I'm grateful for that time spent working alongside passionate and hard-working staff, not only here in Colorado, but across the country. Thank you to all for the support you have generously given me, both personally and professionally! I eagerly look forward to continued progress, and I wish the entire organization much success in the years to come."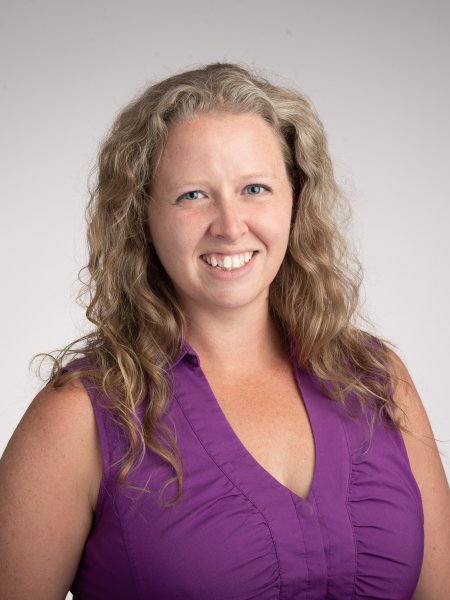 Waldrup arrived at USA Ultimate in February 2013 as the Manager of Communications and Publications before receiving a promotion to Senior Manager of Communications in January 2018. While in those roles, Waldrup created and managed content for all of USA Ultimate's communication platforms; developed, launched and maintained the USA Ultimate mobile app and new USA Ultimate stats app; supported the promotional efforts of U.S. National Teams; introduced USA Ultimate's weekly newsletter; and facilitated local media outreach efforts. She also oversaw the creation of several USA Ultimate microsites for major properties, was a key contributor to USA Ultimate's most recent strategic planning process and the organization's #LiveUltimate marketing campaign, and is currently helping develop a new USA Ultimate website. 
Waldrup also co-created and chairs the company's fun committee, which facilitates workplace activities and promotes a positive culture amongst its teammates.
"I have really enjoyed working in the USA Ultimate marketing and communications department for the last seven years, but I'm equally excited to move into my new role in the member services and community development department," said Waldrup. "Josh has done an amazing job as the department's director and in helping grow our sport, but there is always more to do! I am looking forward to working more closely with our SBOs and affiliates, as well as other local disc organizations around the country, and continue working to enhance the experiences of all USA Ultimate members."
Serving as USA Ultimate's Communications Coordinator since April 2018, Melton will maintain many of his responsibilities while taking on several new ones. In addition to managing the Girls' Ultimate Movement (GUM) blog and microsite; producing publications like event guides, annual reports and promotional materials; providing content for communications platforms; writing feature articles; and managing communications for The Ultimate Foundation, Melton will take on a larger role facilitating internal communications aimed at USA Ultimate membership (including SBOs and affiliates) and managing USA Ultimate's grant program, including The Ultimate Foundation and Community Development Grants, and serving as a liaison to recipients.
Both Waldrup and Melton, who have played key roles as part of USA Ultimate's internal EDI team, will together serve as co-chairs for EDI initiatives. They will continue to coordinate with USA Ultimate's external consultants to organize and lead staff activities and discussions, as well as spearhead more EDI programs and learning opportunities for the community. 
"I want to thank USA Ultimate for this new and exciting opportunity to contribute to the sport of ultimate on a bigger and more impactful scale," commented Melton. "My involvement in creating access to ultimate for underrepresented youth, through the Ultimate Foundation and our EDI efforts, has been both inspiring and motivating. Additionally, I hope my assistance in engaging our affiliates and SBOs will help expand on the amazing youth outreach work they continue to do year after year. Ultimately, I'm driven by Tom Crawford's call-to-action to have ultimate 'look more like the United States,' and I can't wait to help bring about real change and growth to the sport of ultimate."
"Josh has made a huge impact here and will be missed very much," commented USA Ultimate Chief Executive Officer Tom Crawford. "Josh is an awesome teammate, a great contributor and one of the smartest colleagues I've had the pleasure to work with over my entire career. We wish him and his family well in their exciting new adventure and lifelong dream of owning and running their own business and know they will have great success.
"Fortunately, those characteristics are also true for both Stacey and Larry, and we are thrilled to promote them into these key roles. Together, they will be driving our EDI efforts as well as leading other critical areas of the organization. I am very excited about this year with these talented professionals taking on new roles and helping us continue to advance this wonderful sport."