2018 Hall of Famer Dominique Fontenette Announces Retirement in Letter to Self
After a historic 26-year career full of college, national and world championships, Dominique Fontenette has thrown her final pull. Earlier this month, the Hall-of-Famer announced her retirement in a letter to her younger self, detailing how finding ultimate was one of the best decisions she ever made and reliving the memories and experiences that molded her into the phenom she is now revered as.
"Remember why you play. You play for the enjoyment of sport, you play for the opportunity to compete and play in big moments, but most importantly, you play for the people and community."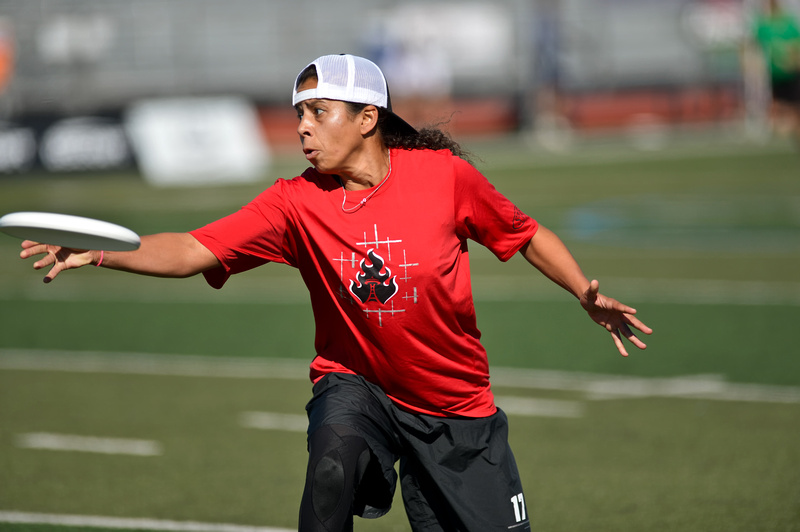 USAU Board of Directors Now Two-Thirds BIPOC
With two new elected Black members and one new appointed Black member, USA Ultimate now sits with a historic 8-4 BIPOC majority among its Board of Directors. USAU members elected Isaiah Bryant and Ernest Toney, both of whom have extensive experience within the ultimate community, to fill the two available at-large seats. Bryant has served as an organizer and player at almost every level, while Toney was a former competition manager at USAU with strong relationships with players, volunteers, organizers and USAU staff. The USAU Board also appointed Benecia Newhouse, who brings director-level experience in event planning and marketing, to fill the open independent seat.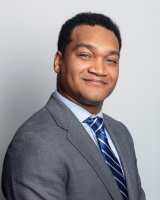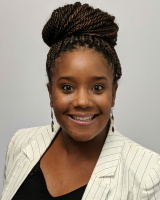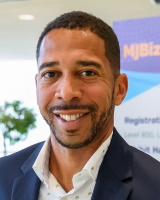 2021 Organizer Convention: Partnering with Youth-Serving Organizations
At the 2021 Organizer Convention, USAU hosted a panel featuring representatives from Pikes Peak YMCA, Butterfield Parks & Rec (Lombard, Ill.), US Lacrosse and AFDC: Project Diversity to share their experiences and best practices for local sports organizers looking to build relationships with large youth-serving organizations (YSOs) in diverse communities. Immediately afterwards was a moderated discussion with organizers about their experience working with YSOs, as well as other existing efforts to engage youth from diverse communities. With everyone being at different stages in their EDI work and having different surrounding communities, the conversation largely consisted of the organizers sharing details of initiatives they've undertaken and advice on how they responded to similar challenges they encountered along the way.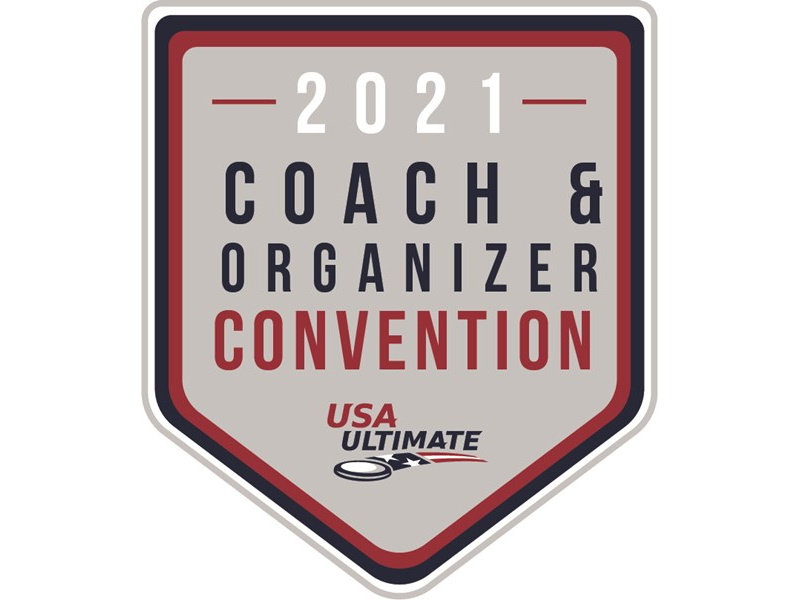 USA Ultimate Launches EDI Challenge of the Week
Inspired by the amount of discussion, education and growth from our Lunch & Learn sessions and similar efforts from other NGBs, USA Ultimate is excited to announce the launch of the EDI Challenge of the Week. On a bi-weekly basis, USA Ultimate will research, learn about and discuss a variety of EDI topics impacting marginalized communities both historically and to this day. The goal of the challenge is to educate ourselves – individually and as an organization – on how these issues came about and how we can do our part to not repeat patterns of inequity and injustice moving forward.
With the first week of the challenge occurring at the end of February, our inaugural topic is the History of Black History Month, from Dr. Carter G. Woodson's initial idea of a "Negro History Week," to looking at what parts of Black history have, and more importantly have NOT, been taught in society.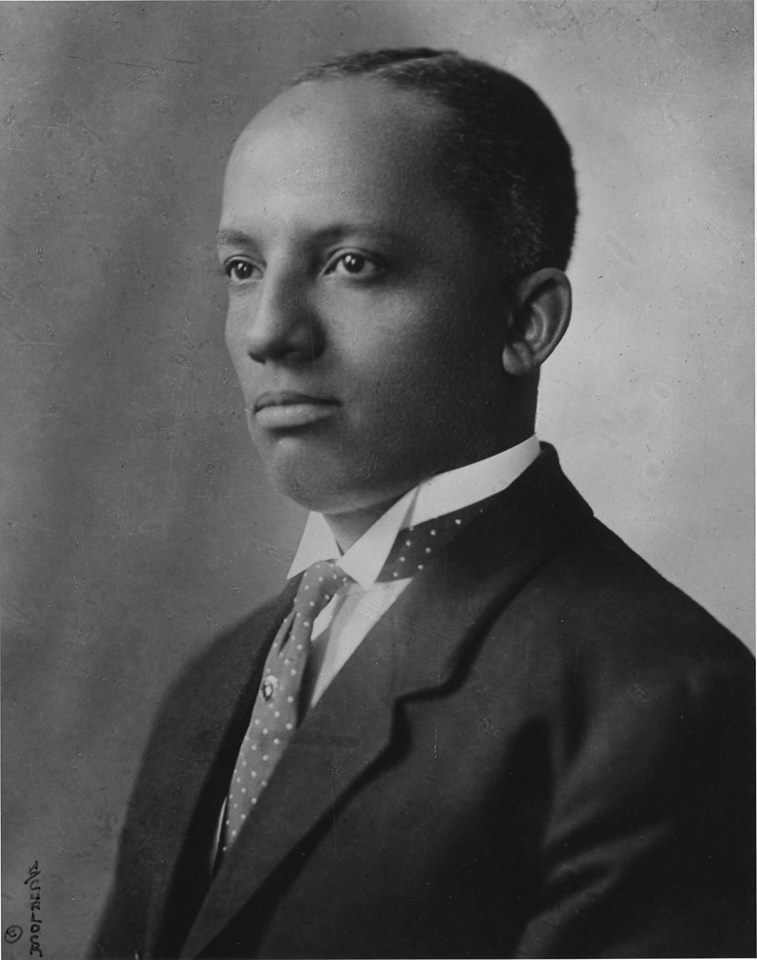 2021 Coach Convention: EDI Night
Thursday, February 4, was EDI Night at the 2021 Coach Convention. Offered for free to the general public, the evening began with a presentation from Texas A&M professors George Cunningham and John Singer discussing their research on race and ethnicity in coaching and organizations. Afterwards, a panel discussion was held on the topic of best practices for coaches in recruiting players with diverse backgrounds and creating a more welcoming team environment. The panel featured coach and director of programs at Ultimate Impact Nicole Neumiller, ultimate head coach for the girls' and mixed teams at Boulder High School Alexia McCaskill, and manager of athlete development at US Lacrosse Lauren Davenport.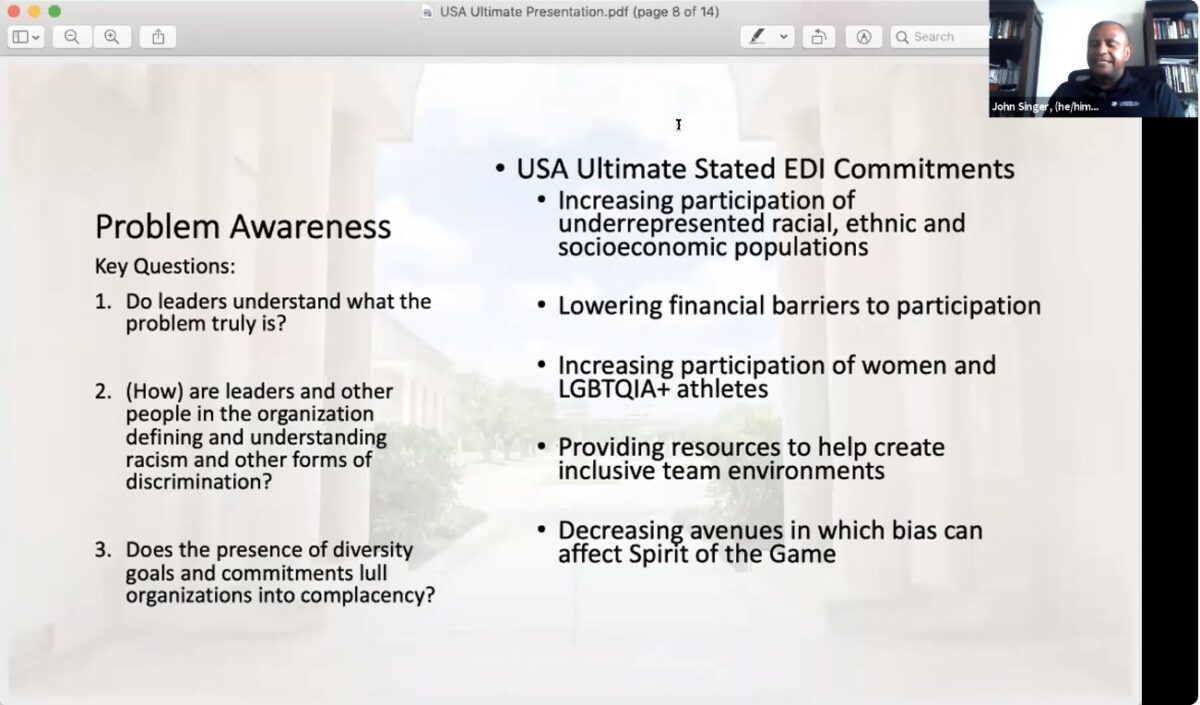 Community Blog: Ultimate's Cultural Appropriation Problem
Kenny Allen, a senior at Northwestern University and active player in the college men's division, penned a blog calling out an often unacknowledged problem in ultimate, but one that players of color frequently experience — cultural appropriation. Allen highlights the public use of rap music by predominantly white teams and schools as an example of privilege and connects it to the larger problem facing the ultimate community: better understanding race and how community members' actions indirectly perpetuate racism.
"Before the ultimate community tries to change how white the sport is, we need to think about the environment we'd be introducing people of color into."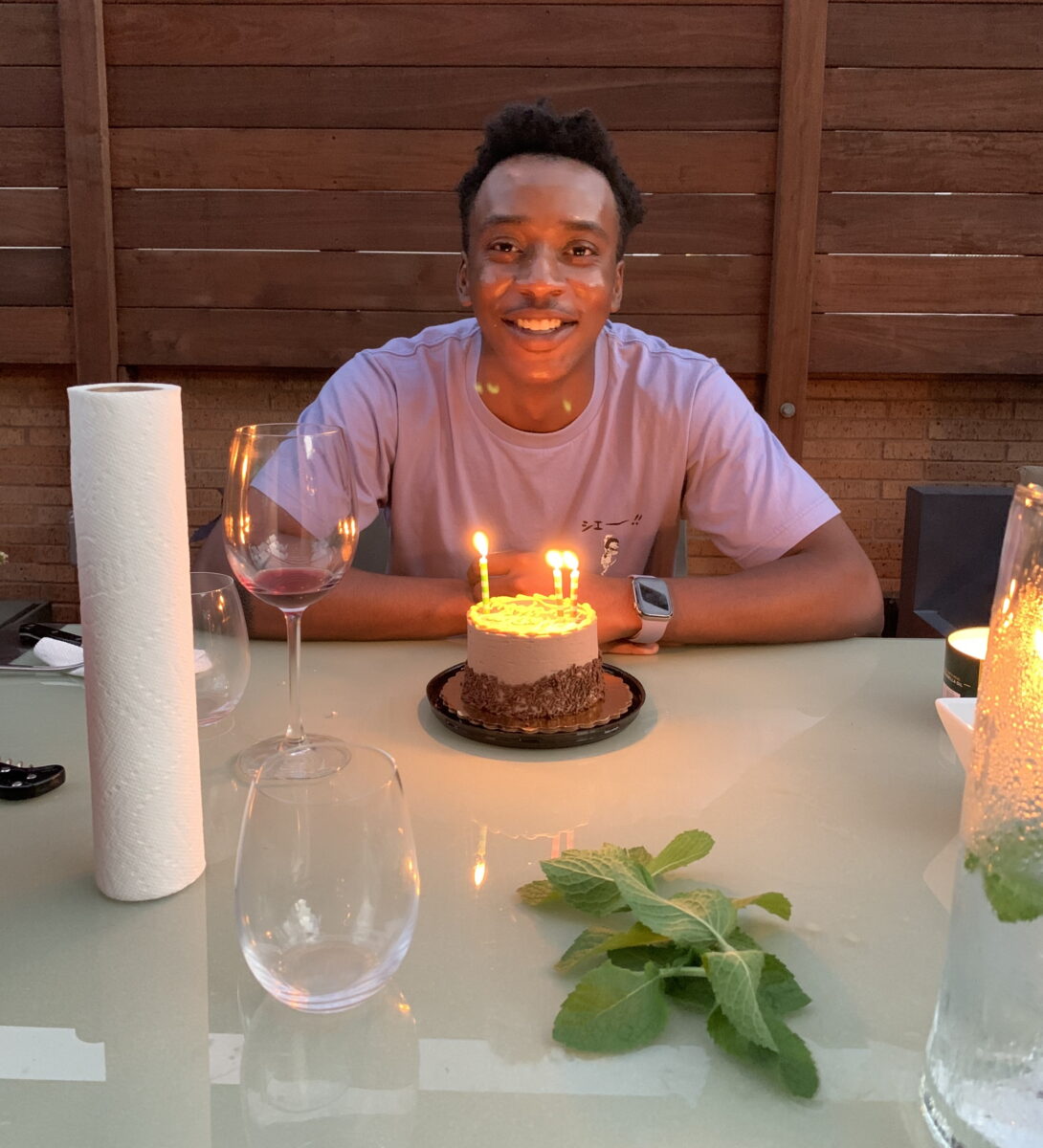 ---
In case you missed it, here is the last EDI update.
Also, don't forget to check out our EDI page for more information.
Want to get Equity, Diversity and Inclusion updates in your email box?

Have questions or thoughts to share? Talk to us.