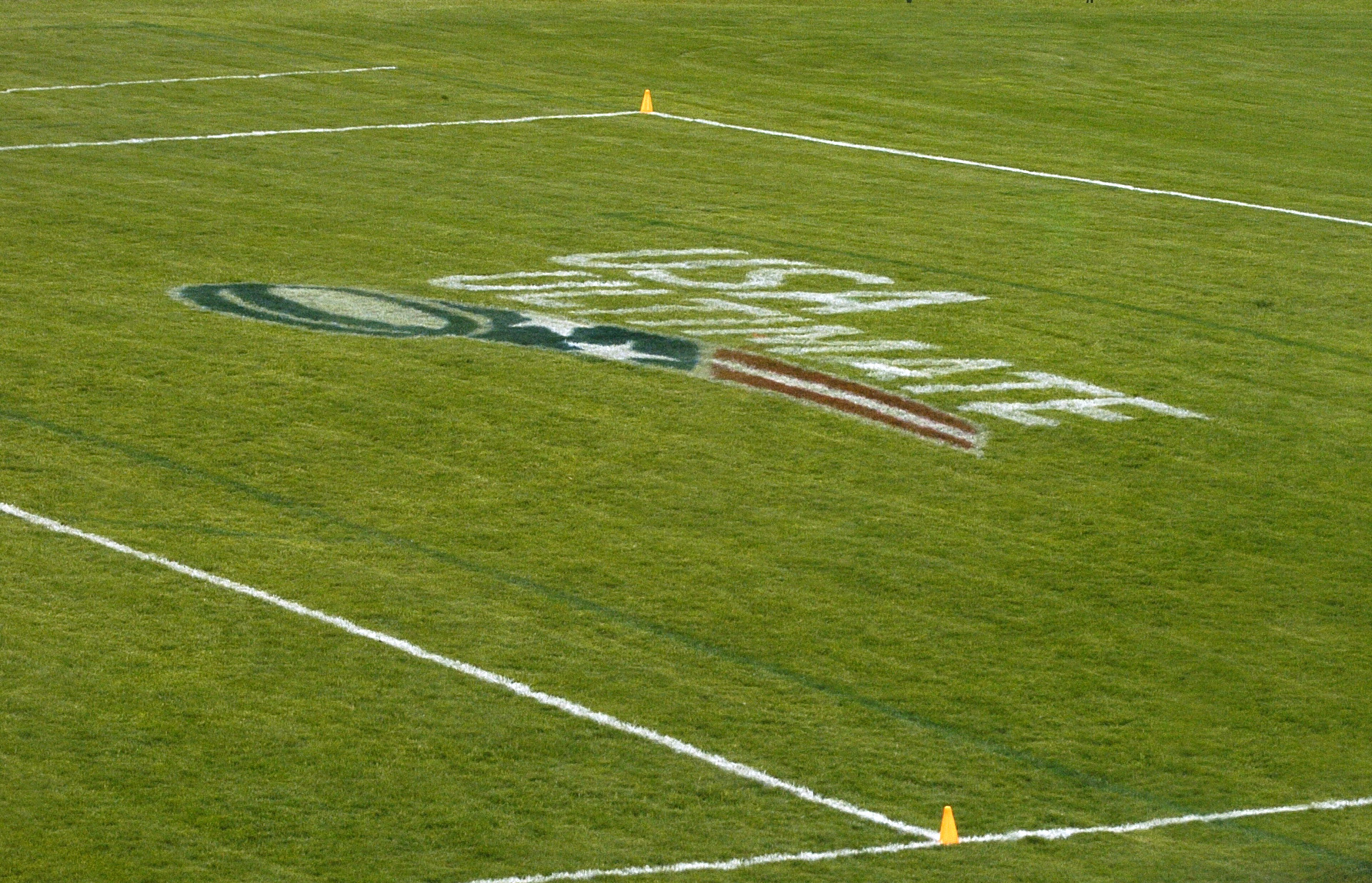 2022 Coach & Organizer Convention
Join fellow coaches and organizers from around the country in a virtual opportunity to learn and connect.
Even though we won't physically be in the same room, we are still looking forward to learning with and connecting with everyone. Excellent speakers are set to cover topics from non-profit board development to organizational finance to equity, diversity and inclusion and beyond. Join us!
* If you will be attending on behalf of a USA Ultimate Affiliate or State-Based Organization, please contact leah@hq.usaultimate.org to register. *
---
USA Ultimate is committed to increasing access to the Coach & Organizer Convention for Black, Indigenous, People of Color (BIPOC) members of the ultimate community. Through the Delrico Johnson Fund, we will cover up to $1,000 in registration fees for BIPOC attendees. If you are interested in any amount of financial assistance for your registration fees, please fill out this quick Google Form.
We encourage registrants who are able to make a donation to the Delrico Johnson Fund via your registration or your USA Ultimate member account to help cover the costs of BIPOC organizers and coaches who may not otherwise be able to attend the convention.
---
Questions about the 2022 Coach & Organizer Convention? Contact us at convention@usaultimate.org.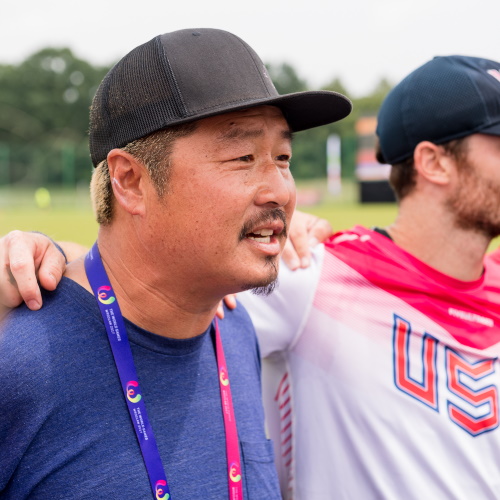 Coach Convention
February 7-10, 2022
$50/Night or $125 for All Nights
Discounts available for certified coaches!
Organizer Convention Speakers
Meet the many great speakers who are excited to share their endless knowledge and experience with you at the 2022 Organizer Convention.
Organizer Convention Schedule
All times MT
Thursday, January 27
4:30 – 4:45 p.m. – Welcome from CEO Tom Crawford
4:45 – 6:15 p.m. – Strategic Planning
101: Process is Product – Essential Elements of Strategic Planning
Presenter: Dr. David Barkan
You have high hopes of developing a dynamic strategic plan for your organization, company, association, or team. The plan must be bold and visionary, yet practical. You need to create and implement it collaboratively. The acceleration of your growth and development depends on it. Where do you start? Process.
In this interactive session we will learn an essential framework for inclusive process design, tips for preparing org culture, and structures that support creative crafting of plans. Case studies will be shared to spark dialogue.
201: Taking Flight: Translating Organizational Strategy into Action
Presenter: Dr. Matt Metzger
In this session, attendees will work with one another and Dr. Metzger to develop actionable and measurable goals around their preexisting organizational strategies. Specifically, we'll explore the topics of organizing, leading and controlling as they relate to empowering individuals and teams within your organization to grow participation in ultimate. This session is ideal for those organizations that have developed a strategic plan and are now implementing it.
6:25 – 7:30 p.m. – Tips on Recruiting, Retaining and Training Your Coaches
Presenter: Dan Rule
Join Ultimate Australia's High Performance and Business Development Manager, Dan Rule, in a discussion about successfully recruiting, training and retaining local community ultimate coaches. The discussion will cover how to effectively identify and reach out to prospective coaches as well as useful coaching resources and ideas for retaining both your players and your coaches. Don't miss out on coach and program development insights Dan has gained from years of experience working with Ultimate Australia's Girls Love Ultimate and Ulti-Mates programs.
Friday, January 28
5:00 – 6:00 p.m. – Building a Youth Pipeline
Panelists: Tristan Green, Darius Tse, Alyssa Weatherford
This session will feature affiliates who have created a seamless path from youth ultimate to adult club play. Such a path gives a player a clear understanding of "what's next" for me as an ultimate player and increases the chances of a player staying engaged with ultimate. Panelists will share insight and tips from their experiences that can help you build a similar pipeline in your community.
5:00 – 6:00 p.m. – Growing Adult Leagues
Presenter: Peter Amorosa
6:00 – 6:30 p.m. – Breakout Rooms: Building a Youth Pipeline or Growing Adult Leagues
6:40 – 7:40 p.m. – How Ultimate Influences and Shapes its Players
Panelists: Caleb Denecour, Malik Pintado-Vertner, Lia Schwartz, Jenny Wei
Moderator: Steve Mooney
Ultimate Hall of Famer Steve Mooney will moderate a panel of youth and U.S. National Team players as they share their passion for our sport and how their ultimate experiences have shaped their lives. The discussion will give us the opportunity to reflect on how ultimate has changed – and how it has stayed the same. This panel aims to inspire us and remind us of the invaluable impact organizers can have in their communities.
7:45 – 8:45 p.m. – Happy Hour
Saturday, January 29
8:30 – 8:55 a.m. – Rise and Shine Yoga
9:00 – 10:30 a.m. – Working with and Utilizing Your Board
Presenter: Rose Snyder
In this interactive session, Rose will lead discussion and activities designed to help you and your board work together more effectively. Topics include communication and conflict, principles of effective non-profit governance, legal duties of a non-profit board, roles of the board and staff, and much more. 
10:45 – 11:30 a.m. – Diversifying your Community through Programming
Presenters: Jimmy Donnellon, Josh Feng, Tristan Green
In this session, we will hear updates from the inaugural Community Development Grant recipients and learn about their successes and their challenges in working to diversity participants in their local programs.
11:30 a.m. – 12:15 p.m. – The BIPOC Experience with Spirit of the Game
Panelists: Jasmine Childress, Christian Cortes, Byron Liu
Moderator: Ernest Toney
Spirit of the Game is an essential and unique aspect of ultimate, but it can also create opportunities for implicit bias to play out on the field. In this open discussion, we'll hear directly from Black, Indigenous, People of Color (BIPOC) members of the ultimate community about their experiences involving SOTG and how it can impact their experience in the ultimate community. We'll also discuss strategies to help organizers combat potential inroads to bias in their programs.
12:30 – 1:15 p.m. – USA Ultimate Updates
Speakers: Will Deaver, Dana Jefferson, Sarah Nurmi, Robyn Fennig, Tom Crawford
Take advantage of breakout rooms and open discussion time for updates from USA Ultimate headquarters staff, as well our our board of directors president. 
– Competition and National Team Updates: Will Deaver
– Youth Updates: Dana Jefferson
– Outreach and Spirit of the Game Updates: Sarah Nurmi
– Sanctioning and Insurance: Leah Dolan-Kelley
– Coaching Program: Sam Callan
– USA Ultimate Organizational Updates: Robyn Fennig and Tom Crawford
Sunday, January 30
8:30 – 9:00 a.m. – Coffee and Networking
9:00 – 9:55 a.m. – Staffing Up for Inclusion: Strategies for Diversifying your Leadership, Boards and Staff
Presenter: Dr. Jeff MacCharles
Diverse leadership teams can lead to more successful organizations, but organizations in all industries, including sport, often struggle with ways to diversify their leadership, board members, and staff. This presentation will introduce you to strategies for diverse recruitment, examine how to signal inclusion to potential hires or volunteers, and ensure your organization is set up to welcome and embrace these new recruits so that they, and your organization, can thrive.
10:05 – 10:55 a.m. – Finance
101: Event Finance
Presenters: Mike Kaylor and Peter Tran
In this interactive session, we'll talk about the finances of running a one-to-two day tournament, discuss the items you need to budget for, and provide tips on how to keep your costs to a minimum and ideally make a profit for your worthy cause. We'll also provide tips on how to keep the tournament running AFTER the original tournament director steps down. If you are wondering how to create an effective budget for your tournament or whether you can or should make a profit from a tournament, this session is for you.
201: Financial Tips and Tricks for Ultimate Organizations
Presenter: Julia Lee
Join us as we answer your burning questions! We'll touch on financial strategy, employee vs. contractor, fundraising and balancing free or reduced-cost programs.
11:00 – 11:30 a.m. – Sponsorship
Presenter: Andy Lee
11:30 – 11:55 a.m. – Wrap-Up and Small Group Takeaways
Coach Convention Speakers
Meet all the great speakers who will be part of the Coach Convention.
Additional speakers and bios will be added as they are confirmed.
Coach Convention Co-Organizers
Coach Convention Schedule
February 7-10, 2022
All times MT. Schedule subject to change.
Monday, February 7: Equity, Diversity and Inclusion
FREE sessions for anyone interesting in attending!
4:30 – 4:45 p.m. – Welcome from CEO Tom Crawford
4:45 – 7:15 p.m. – NO SMALL TALK: How To Encourage Courageous Conversations
Presenter: Richard Butler
Creating Psychological Safety in sports has never been as important as it is now. Social issues such as a global pandemic, racial, and social injustice are taking a heavy psychological toll on us.
Sports teams must support athletes, especially athletes of color, athletes who identify as LTGBTQ+, and athletes with disabilities to cope in these times.
But the question is, how can you promote courageous conversations? How do you create a brave and safe space for athletes to authentically show up at play, and without the fear of being put down, talked over, or punished?
The NO SMALL TALK workshop will give coaches the tools to establish ground rules for facilitating conversations that are crucial to promoting diversity of thought and collaboration. The athletes who are traditionally marginalized will become empowered to speak up, be candid, and challenge other people's ideas while being respectful and constructive.
Goals of this session:
To have uncomfortable conversations about our personal unconscious bias.
To provide tools for the coaches to facilitate courageous conversations.
To help the coaches create space so that the "whole employee" shows up.
Tuesday, February 8

4:30 p.m. – Welcome
4:40 – 5:45 p.m. – Planning a Player-First Season
Presenter: Rachel "Romy" Romaniak
This session will focus on developing curriculum open to all levels of coaching, but the majority will apply to the high school division. Romy will lay out how to plan a season, talk about challenges and take questions from attendees. Romy believes strongly in listening to players and letting them dictate the direction of the season. Coaches can take away strategies on how to adapt their schedules when unexpected changes occur, effective strategies for running team meetings and the importance of listening to players when planning a season.
6:00 – 7:00 p.m.: Centering Diversity and Inclusion in Team Culture
Presenters: Dr. Scott Brooks and Dr. Yannick Kluch
How can coaches and team managers increase diversity on their teams? How can they create inclusive environments where every member of the team can be their authentic self? What barriers to diversity and inclusion exist in sport – and what can coaches and administrators do to eliminate them? In this session, the facilitators will draw from their work with sport organizations across the U.S. to share strategies for promoting diversity and inclusion in team culture. Attendees will leave with specific action items for implementing diversity and inclusion into their work within the ultimate community.
7:15 – 8:15 p.m.: Using Psychology to Fuel Your Coaching
Presenter: Amelia Cuarenta
Wednesday, February 9
4:30 p.m. – Welcome
4:40 – 5:45 p.m. – Updates to the Spirit Score Sheet and More
Presenters: Manisha Daryani and Kate Kingery
Manisha and Kate will take you on a walkthrough of the 2021 updates to the spirit of the game scoresheet, as well as other recent work related to spirit of the game.
6:00 – 7:00 p.m. – Music to My Ears: Relating to Your Players
Presenter: Ken Porter
This session will focus on ways coaches can connect with and relate to their players at any level. One example is Ken's love of music as it bridges all gaps caused by age, gender, orientation and skill level.
7:15 – 8:15 p.m. – Physical Literacy Development in Drill Progressions
Presenter: Bert Cherry
Learn how to enhance your practice planning and increase long-term athletic development of your athletes by including instruction of movement patterns with your skill focus for the session. Bert will take you through a few examples of progressions and help you try out their methods on your upcoming practice plans. This session is appropriate for teams at all skill levels.
Thursday, February 10
4:30 p.m. – Welcome
4:40 – 5:45 p.m. – Creating a Program for Coach Development
Presenter: Alyssa Weatherford
In this session, Alyssa will demonstrate model coach training they have developed through the programs that Seven Hills runs with its coaches, including a feedback and evaluation process, developing a coaching personality and goals and understanding the power and impact they have as leaders.
6:00 – 7:00 p.m. – How to Instill Elite-Level Mixed Play into Your High School Teams
Presenter: Khalif El-Salaam
A goal of this session is to offer some structure to teaching high school mixed teams how to play at a different level than their competition. Giving some structured advice, offering some suggestions on drills and speaking to the complexities of multiple gendered teams so that coaches come away with a game plan on how to build skill, trust and an equitable space for their athletes.
7:15 – 8:15 p.m.  – Developing a Cultural Assets Approach
Presenter: Dr. Scott Brooks
Dr. Brooks will share best practices towards developing a cultural assets approach. At the end of the session, participants will:
1. Recognize the importance of paying attention to the culture and communities that athletes come from.
2. Learn about topics and situations that are commonplace in youth sports coaching
3. Apply new leadership skills and techniques to create more inclusive and safe spaces.
FAQs
Will the convention be held in-person or virtually in 2022?
For a second straight year, the Coach and Organizer Convention will be held virtually in 2022. All sessions will be hosted on Zoom.
How do I register if I am attending on behalf of a USA Ultimate affiliate or state-based organization?
Are registration fees refundable?
If you are no longer able to attend the convention, we will refund your registration fee until January 16, 2022. After that, no refunds will be granted.
We can also transfer your registration to someone else who will be able to participate in your place.