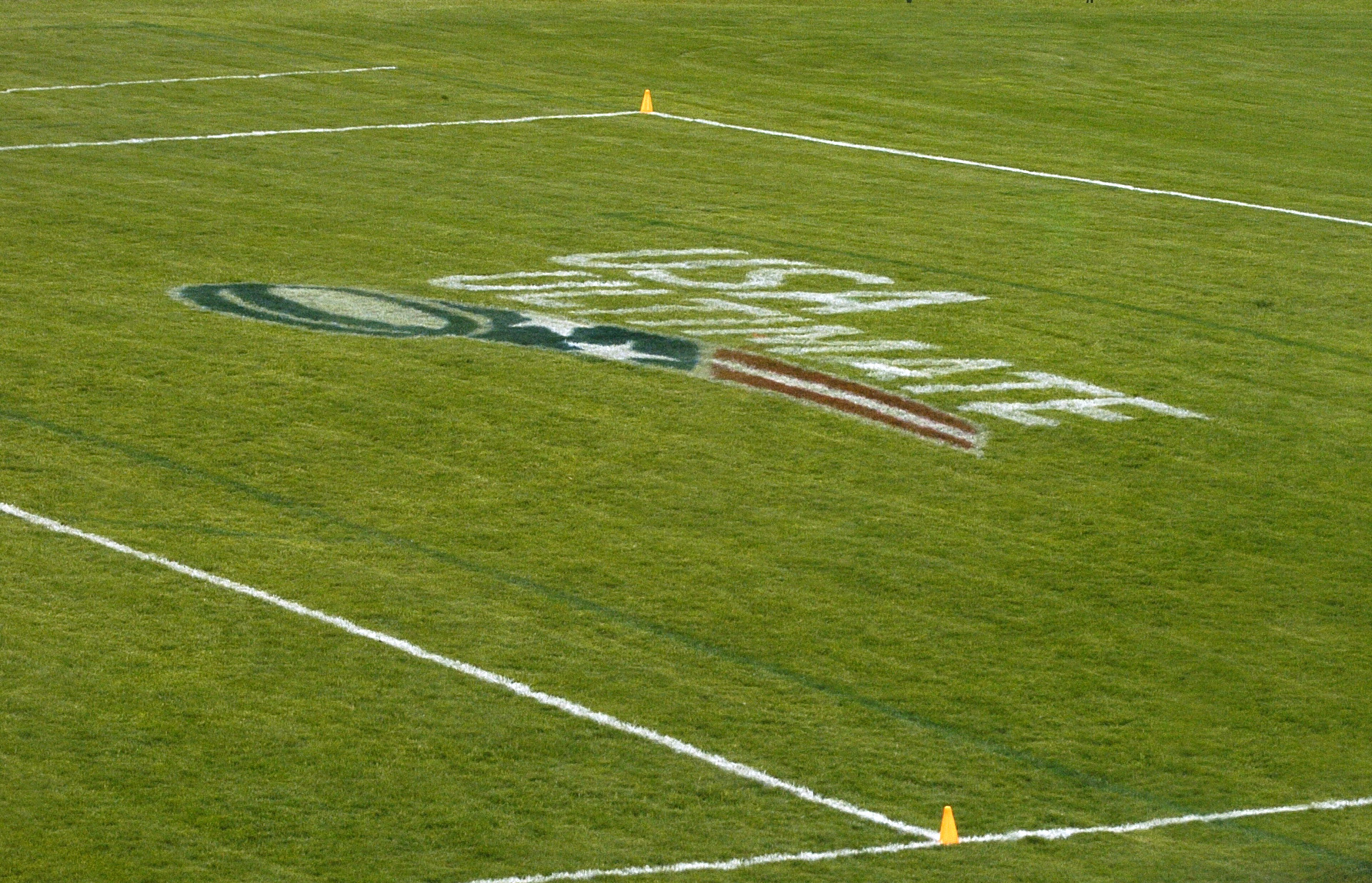 February 3-5, 2023
2023 Organizer Convention
Join organizers from around the country to learn and build community.
We are thrilled to be back in person in 2023 and can't wait to learn with and connect with everyone in beautiful Colorado Springs, CO. We hope you'll join us!
* If you will be attending on behalf of a USA Ultimate Affiliate or State-Based Organization, please complete this form. *
Contact leah@hq.usaultimate.org with any questions.
---
USA Ultimate is committed to increasing access to the Organizer Convention for Black, Indigenous, People of Color (BIPOC) members of the ultimate community. Through the Delrico Johnson Fund, we will help cover costs for BIPOC attendees. If you are interested in financial assistance, please fill out this Google Form.
We encourage registrants who are able to make a donation to the Delrico Johnson Fund via your registration or your USA Ultimate member account to help cover the costs of BIPOC organizers and coaches who may not otherwise be able to attend the convention.
---
Questions about the 2023 Organizer Convention? Contact us at convention@usaultimate.org.
The Coach Convention will be back in late 2023 – stay tuned for more details!
Organizer Convention Speakers
Meet the great speakers who will share their knowledge and expertise with us during the 2023 Organizer Convention
Additional speakers will be added as they are confirmed.
Organizer Convention Schedule
All times MT / All sessions will be held at the Hyatt Place – Garden of the Gods
Friday, February 3
2:30 p.m. – Event Check-In
3:30 p.m. – Welcome & Icebreakers
4:00 p.m. – Leading with Purpose
Presenter: Piers Kowalski
Knowing who we are and what we stand for is the foundation of effective leadership. This inspiring one-hour workshop provides participants the opportunity to reflect on and clarify their guiding principles in life to increase intentionality in how they show up for themselves and others.

Objectives:
 – Deepen understanding of personal and professional vision, inspiration, and values
 – Deepen connection, trust, and support among participants
 – Inspire intentionality in leadership
5:35 p.m. – Networking: Small-Group Discussions
6:20 p.m. – Day 1 Wrap-Up
Saturday, February 4
8:30 a.m. – Board Basics, Governance and More
Presenter: Hether Frayer
Join Hether Jonna Frayer of Columinate to explore governance: the roles and responsibilities of board members, board succession and orientation, as well as simple tips and tricks to help you run effective and efficient board meetings.
10:25 a.m. – Equity, Diversity and Inclusion Activity
11:15 a.m. – Crisis Communications: Expecting the Unexpected
Presenter: Jayme McGuire
As an event organizer, you are dialed in on all the details. Your livelihood depends on it. But are you equipped to handle a crisis situation OR are you just crossing your fingers and hoping all goes smoothly? In this session, we'll introduce the basics of crisis communications planning and execution so that whether you have an event staff of 1 or 100, you'll be prepared to handle tough situations when they inevitably arise.
12:00 p.m. Lunch
12:40 p.m. – Organizational Starter Guide
Presenter: Brian Murphy
The first step in becoming a quality, sustainable organization is forming it the right way, from incorporation to filing with the IRS to forming a board and writing bylaws. In this session, Brian will share his knowledge and insights, earned through the creation of multiple disc organizations (including helping officially form the Ultimate Players Association) during his decades-long experience in the world of ultimate, as well as his experience serving on many non-profit boards.
12:40 p.m. – Panel Discussion: Growing Middle School Ultimate
Panelists: Jeff Berget, Denise Fleming, Ross Osborn, Miza Timmer
Middle school play is relatively new territory in the ultimate community, which brings with it many new challenges. Creating sustainable middle school playing opportunities can grow your ultimate community. In this session, you'll learn from experienced organizers what it takes to build successful middle school playing opportunities.
1:30 p.m. – HR 101
Presenter: Bernie MacLean
Bernie, the Chief of People and Culture at USA Volleyball, will share insights for smaller organizations on what you'll need to hire people. She'll provide information and resources on hiring an employee, a contractor, seasonal and temp help; writing a job description and job advertisements; how to interview and much more.
1:30 p.m. – HR 201
Presenter: Jade Johnson-Masuen
Jade, HR Consultant at Employers Council, will share her knowledge and resources for larger organizations that already have a staff member and are familiar with hiring. Jade will discuss employees and independent contractors, onboarding beyond day one, DEI education with staff, benefits compliance, succession planning and more.
2:35 p.m. – Panel Discussion: Planning and Running a Quality League
Panelists: Collin Bartoldus, Colin Buchanan, Daron Byerly, Tim Smith
Countless logistical and philosophical details go into running a quality league that leads to participants having a great experience and coming back for future programs. During this panel discussion, we'll get insights and learn from the vast knowledge of organizers who have run events of all types and sizes for thousands of participants and continually work to improve the league experience.
3:25 p.m. – Developing Community Partnerships
Presenters: Mike Richard and Libby Cravens
Mike, Senior Operations Manager at Altitude Youth Ultimate, and Libby, AYU Board Member, will share their experiences in successfully partnering with the community for ultimate events. They will speak on how they partner with the intent to instill a sense of community, responsibility and giving back. They'll share the knowledge they've learned from running events ranging from small, local tournaments to national championship events. 
4:00 p.m. – Sports in Society: The Preservation of Play
Presenter: Jay Coakley
Ultimate has a unique opportunity to use spirit of the game and the preservation of play to drive future growth and participation, particularly at the youth level. However, individualism, consumer culture and other cultural barriers can challenge the preservation of play. In this session, Jay will discuss some of those challenges, including strings and inherent conditions connected with traditional commercialization and whether they can be cut, as well as share some strategies to preserve play and spirit of the game in ultimate, based on his decades of experience and research on sports in society.
5:00 p.m. – Day 2 Wrap-Up
5:30 p.m. – 7:30 p.m. – Happy Hour at Trinity Brewing Company

Sunday, February 5
8:00 a.m. – Coffee & Conversations
8:30 a.m. – Welcome and Icebreaker
8:45 a.m. – Pledges to Outcomes: Diversity, Equity and Inclusion – What Works
Presenter: Jason Thompson
Jason will discuss a short history of DE&I, why programs have failed, and most importantly what will work in the future. After George Floyd's murder, many companies and civic organizations made public pledges to do better around Diversity, Equity and Inclusion. Two years later, what has changed? How do we hold ourselves accountable? Many companies have made progress while for others results have been slow, non-existent or difficult to communicate. Organizations need to move away from onetime trainings to ongoing opportunities to Learn, Practice and Include.
In this session, Jason will share practical ways to:
Put the "I" in Allyship
Talk about race and other identities
Commit to real change
10:30 a.m. – Developing and Implementing Your Conduct Policy
Presenter: Dave Klink
As organizers, you will inevitably face a situation in which inappropriate conduct is brought to your attention. Having a clear conduct policy will make those situations easier to navigate. USAU Judicial Committee Chair Dave Klink will share some pointers on creating and implementing a conduct policy for your organization.
11:25 a.m. – USA Ultimate Program Updates
Topics:
Youth Competition – Dana Jefferson
Events Planning – Byron Hicks and David Raflo
Diversity, Equity and Inclusion – Gervon Williams
Membership and Affiliate Program – Leah Dolan-Kelley
Club Team-Local Disc Org Connections – Marc Zigterman
12:30 p.m. – Convention Reflections
1:00 p.m.  – Convention Wrap-Up & To-Go Lunches
Location & Lodging
All sessions will take place at the Hyatt Place – Garden of the Gods in beautiful Colorado Springs, Colorado.
Hyatt Place – Garden of the Gods
503 Garden of the Gods Road
Colorado Springs, CO 80907
Book your room at the Hyatt Place with USA Ultimate's special rate!
FAQs
Will the Organizer Convention be held in-person or virtually in 2023?
We are back in person in 2023! All Organizer Convention sessions will take place at the Hyatt Place – Garden of the Gods in Colorado Springs, CO.
When is the 2023 Coach Convention?
The Coach Convention is moving! We'll be back, tentatively in November 2023. Sessions will be virtual.
How do I register if I am attending on behalf of a USA Ultimate affiliate or state-based organization?
Are registration fees refundable?
If you are no longer able to attend the convention, we will refund your registration fee until January 12, 2023. After that, no refunds will be granted.
We can also transfer your registration to someone else who will be able to participate in your place.