Programs & Services
College Women's Startup
Everything You Need to Start a Team
Creating a new ultimate team from scratch can be a daunting task. USA Ultimate's College Women's Startup Project is designed to stimulate the growth and development of college women's teams by removing or lowering many of the financial barriers to entry. New women's teams can apply for the program and receive free memberships, equipment, coaching support and uniform discounts.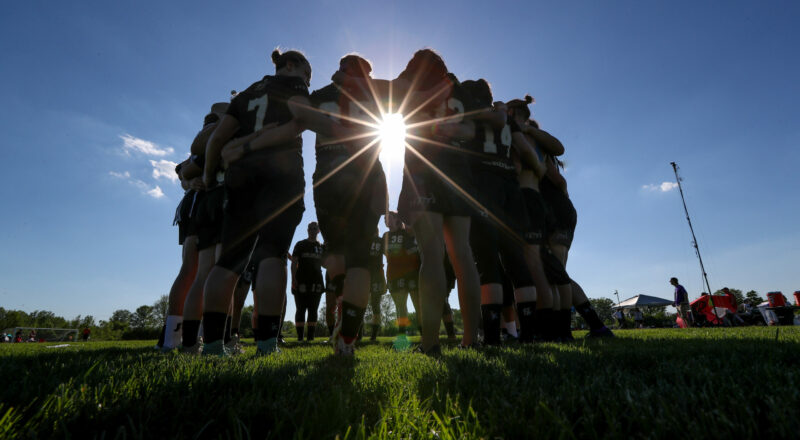 Who Can Apply?
The College Women's Startup Project is open to any new team that has not participated in the postseason championship series within the last two years.
Benefits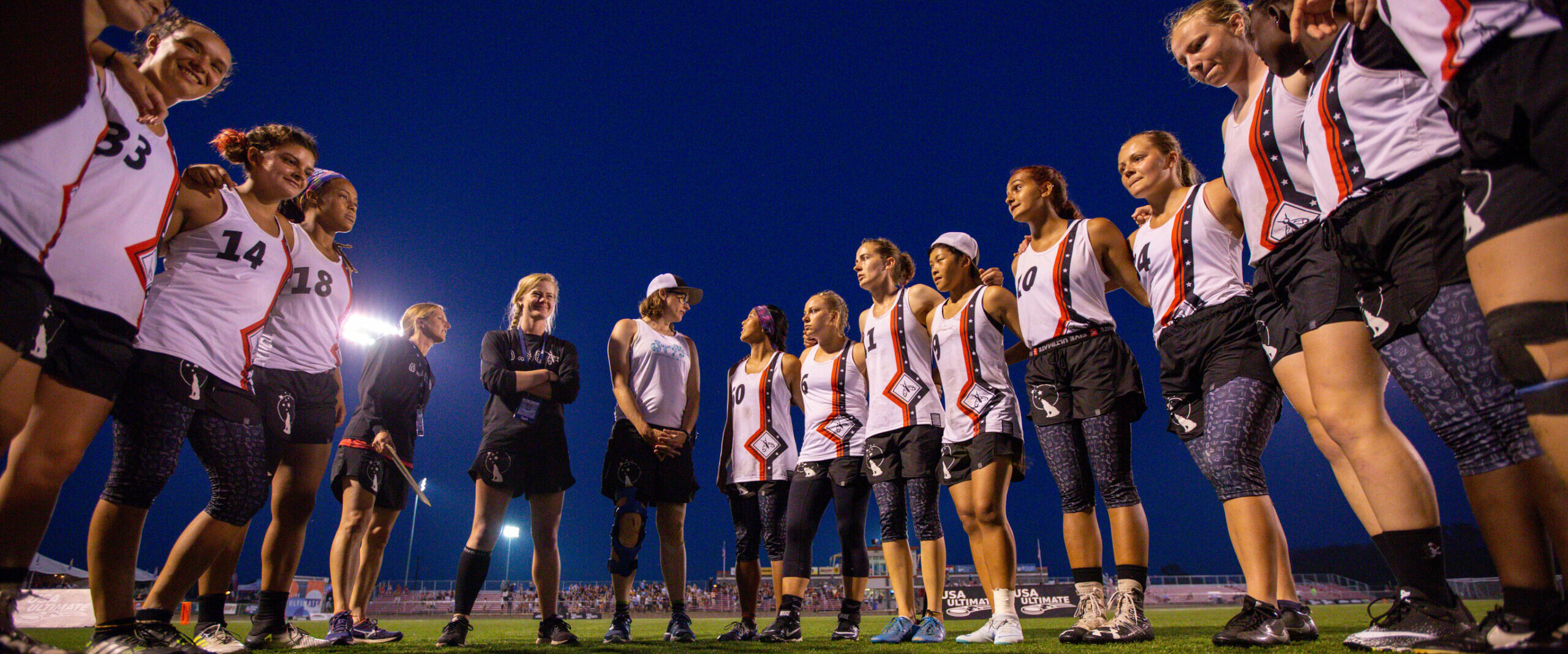 Free USA Ultimate Memberships
Selected teams will receive an allocation of 22 complimentary USA Ultimate memberships. Ten in the first year, seven in the second and five in the third.
Free Team Startup Kit
Kit includes Discraft UltraStars, cones, skills and drills manual, stickers and more – a $120 value!
Coaching Assistance
One free USA Ultimate coach membership for the team's head coach or assistant coaches.
Support Network
Get connected to a network of college players who have experience starting and developing women's college programs and will provide information and support.
Uniform Discounts and Coaches Gear
Receive a discount on team uniforms and merchandise from VC Ultimate plus a free coach jersey.