Programs & Services
High School Girls' Team Startup Project
Everything You Need to Start a Team
Modeled after USA Ultimate's longstanding and successful college program, the High School Girls' Team Startup Project, stimulates, supports and helps sustain newly formed girls' teams. This program offers free equipment, uniforms and memberships, plus a coaching stipend, to significantly lower the barriers to entry for a high school team.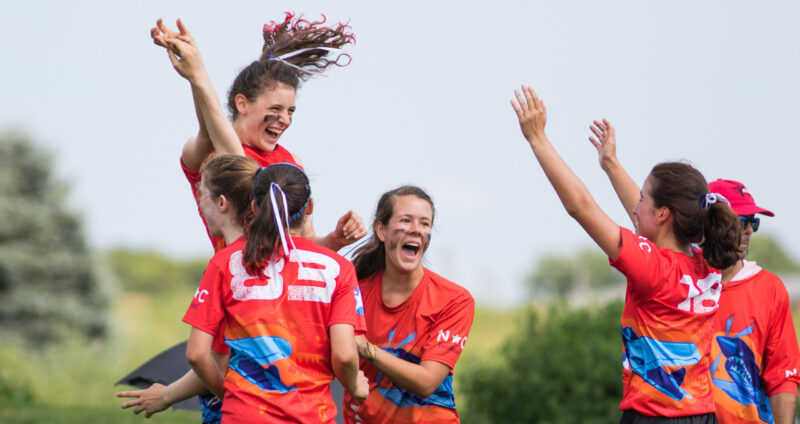 Who Can Apply?
The High School Girls' Team Startup Project is open to any new or developing team in need of resources and support.
Benefits

Free USA Ultimate Memberships
Selected teams will receive an allocation of 33 complimentary USA Ultimate memberships. Thirteen in the first year, 10 in the second and seven in the third.
Free Girls' Ultimate Movement Team Startup Kit
Kits include discs, cones, skills & drills manual, stickers and more – a $120 value!
Coaching Assistance
Receive a $500 coaching stipend, plus a free coach membership for your team's coach (includes certification clinic and background check costs.)
Free Uniforms
Receive free uniforms for 15 players from Spin Ultimate.