Colorado Springs, Colo. (January 3, 2019) – USA Ultimate, the national governing body for the sport of ultimate in the United States and proud member of the U.S. Olympic Committee, is excited to announce the programs accepted into the Achieving College Excellence (ACE) Program for 2019.
The ACE Program includes recognition at four different levels: Five Star, Four Star, Three Star and Honorable Mention. Each level aligns with a unique set of benefits from Breakmark and USA Ultimate, including merchandise discounts, swag, public recognition and more.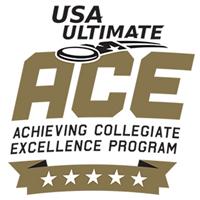 Four programs have been recognized at the five-star level for 2019:
Case Western Reserve (M)
Case Western Reserve (W)
Wisconsin-La Crosse
South Carolina
Each of the five-star programs demonstrates characteristics such as sustainable leadership, community outreach, relationships with opposite gender teams as well as other club sports at their universities, and continued competitive excellence. The teams give back to their university communities and their communities at large each year: hosting and /or volunteering at Learn to Play clinics, participating in campus-wide outreach programs, performing community service, hosting alumni events and more.
After taking into account the program's evaluation criteria, outlined below, the following additional programs were selected as ACE Program honorees for 2019.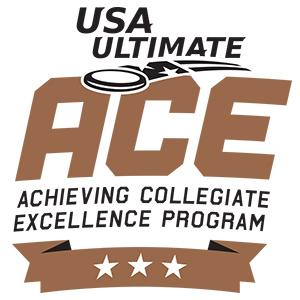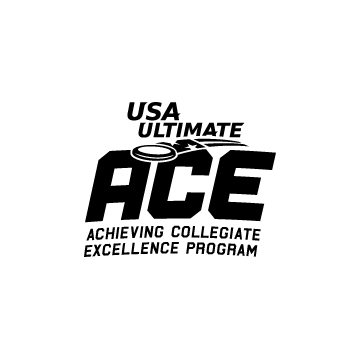 Four Star
Florida State (M)
Indiana Wesleyan (M)
North Carolina State (W)
Wellesley (W)
Three Star
Georgia Tech (W)
Honorable Mention
Bethel (M)
Yale (M)
The evaluation process is designed to highlight programs that:
embody the three Cs of USA Ultimate's mission: Character, Community and Competition;
participate in USA Ultimate events;
are involved with promotion the sport;
achieve competitive excellence;
empower young leadership to help sustain and pass down information year after year; and
maintain strong team leadership, including coaching at all team levels.
The ACE Program was launched in 2016 to help recognize and incentivize growth and sustainability of college ultimate programs based on team development and alignment with the three Cs of USA Ultimate's mission: Character, Community and Competition.
For more information about the ACE Program and to learn about all the benefits that come with each level of recognition, visit usaultimate.org/college/ace.aspx.
The ACE Program is sponsored by Breakmark.