Colorado Springs, Colo. (Feb. 1, 2019) – USA Ultimate is excited to announce new partnerships with two firms – The Adaway Group and Erica Baruch Consulting – as equity, diversity and inclusion (EDI) consultants.
After completing and announcing its three-year strategic plan last fall – a process that included an 11-city tour of ultimate communities around the country and collecting input from more than 13,000 survey respondents – USA Ultimate included EDI in one of the plan's three guiding principles.
PULL TOGETHER: The 2019-21 USA Ultimate Strategic Plan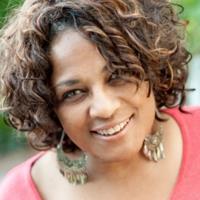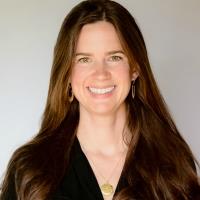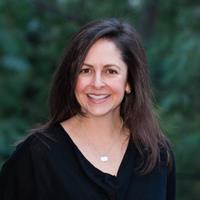 The Adaway Group provides consulting and training services in the areas of equity, inclusion, social justice, strategic planning and organizational change. They work from an intersectional perspective, which believes that organizations thrive when they build cultures that are inclusive of wide-ranging ethnic, racial, gender, sexual, religious and national identities.
The Adaway Group's work will be led by Desiree Adaway and Jessica Fish.
Erica Baruch is an independent EDI consultant focused on organizational transformation and assists organizations in implementing diversity, equity and inclusion strategies that impact both day-to-day operations and the ability to work successfully with diverse communities.
Baruch's approach centers on three primary domains: personal and professional development; infrastructure change, practice modification and policy development; and community engagement. Baruch provides contextualized technical assistance, resources, tools and trainings to help organizations reach their identified goals and realize their vision for improved inclusiveness.
"We're eager to engage with and learn from these two highly regarded and experienced groups," commented USA Ultimate CEO Tom Crawford. "After a thorough search process that included several candidates, we're looking forward to a productive collaboration with Desiree, Jessica and Erica and understanding how we can all be better as individuals, an organization and a community."
With one of the tactics of USA Ultimate's strategic plan calling for the organization to "engage a consultant to help weave equity, diversity and inclusion into everything we do," the initial step will be a comprehensive assessment of where the organization is and where it should focus its efforts with respect to EDI.
Work will begin with the Adaway Group conducting an equity audit of USA Ultimate to help establish a baseline for how staff and board members experience equity and inclusion in ultimate and gather insights, perspectives and suggestions. The audit will allow USA Ultimate to determine more specifically what EDI means and how it impacts them personally, interpersonally, programmatically and systematically.
Following the audit, The Adaway Group will collaborate and share its assessment with Baruch, who will utilize the information to lead personal and professional development for staff and board members, make recommendations for organizational infrastructure (including policies and procedures), and develop strategic community engagement opportunities and relationships.
The Adaway Group lists clients ranging from Fortune 500 companies like IBM to United Airlines and a collection of nonprofit organizations such as the Girl Scouts of the USA, Dogwood Alliance, Opportunity International, TransAfrica and Rotary International. They also work with several organizations local to their Asheville, N.C., headquarters, including the YWCA of Asheville, Asheville City Schools Foundation and the Mycelium School.
Based in Boulder, Colo., Baruch has consulted for a long list of local clients, including Boulder County Public Health, Colorado AIDS Project, Colorado Children's Campaign, Jewish Family Service of Colorado, the Logan School and the Denver Foundation.
Collectively, the assembled team of consultants possesses a J.D. from UC-Berkeley; a master's degree from Georgetown University; a Master of Theological Studies degree from Harvard University in Comparative Religion, Social Justice and Conflict Resolution; a bachelor's degree from Stanford University; a bachelor's degree from the University of New Hampshire in Religious and Women's Studies; and additional coursework from Harvard and Concordia Universities.