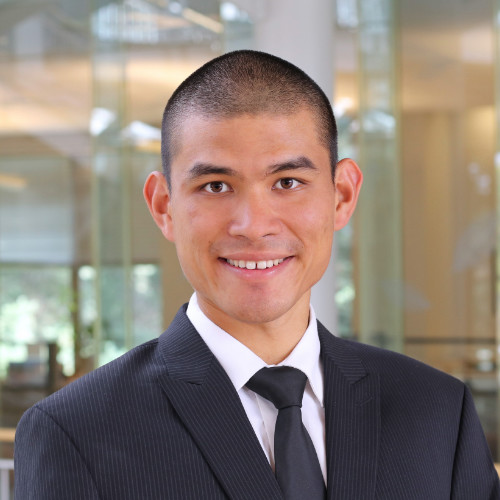 Colorado Springs, Colo. (June 7, 2021)—USA Ultimate appointed Ben Feng as manager of competition and national team programs for its college division, the national governing body for the sport of ultimate in the United States announced today.
In his new role, Feng is responsible for the oversight of USA Ultimate's college division programs and Under-24 U.S. National Team, including athlete, competition and event management and overall program development.
Day-to-day responsibilities include writing competition guidelines, assisting with the selection of championship event sites, managing a calendar of conference and regional championship tournaments, administering the registration and rostering process for more than 18,000 student-athletes, tracking eligibility, working with local organizing committees and tournament directors on all competition-related aspects of championship events (including qualification, seeding, competition format and rules), and overseeing a team of volunteer conference and regional coordinators.
As team leader of the U-24 National Team, Feng will manage the athlete tryout and selection process, oversee budgeting, travel and logistics and work with the coaching and competition departments to select national team coaches.
Feng is also responsible for maintaining relationships with college club sports departments as well as developing and implementing programs designed to enhance USA Ultimate's college division as part of its overall growth strategy, including an emphasis on expanding opportunities for new and diverse communities.
"I'm extremely excited and grateful for this opportunity to contribute to the ultimate community on a daily basis," said Feng. "The next 12 months will be quite unique with colleges returning to play and three college championship tournaments occurring between December and May. Ultimately, we have the ability to make a positive impact on the college sports landscape while emphasizing the growth of equity, diversity and inclusion."
Feng brings to USA Ultimate a unique blend of sports administration experience and passion for ultimate as a longtime coach, player and advocate.
Most recently Feng worked in operations for the National Women's Soccer League (NWSL) where he managed safety protocols and oversaw practice schedules and game logistics for the Challenge Cup – a tournament that marked the first United States professional sports league to return to competition following the COVID-19 pandemic.
Prior to his stint at the NWSL, Feng served as a strategic consultant to Fox Sports where he conducted market research, analyzed data and studied consumer insights on Fox-branded betting apps.
Feng also served as a west coast event director for the Color of Ultimate, a co-ed showcase game emphasizing the racial inequity of ultimate.
Feng earned a pair of bachelor's degrees in economics and mathematics from Georgetown University in 2012 before returning to school and earning a master's degree in business administration from the University of Oregon in 2020.
As an ultimate coach, Feng led a pair of youth teams to three national titles in the U-19 mixed division (Washington D.C., 2015-16; Boston, 2013). As an athlete, Feng most recently played for San Francisco Mischief, earning a silver medal at the 2019 USA Ultimate National Championships.
"We are thrilled to have Ben join the team," commented USA Ultimate Chief Executive Officer Tom Crawford. "His breadth of experience and passion for the sport will add some fresh perspective to our talented team. Luckily, (outgoing manager) Tom Manewitz and Ben have been spending a lot of quality time together these past few weeks to help facilitate a seamless handoff. We're excited for Ben to take over the college reins in a unique and exciting year for college ultimate."