Colorado Springs, Colo. (November 7, 2022) – The Ultimate Hall of Fame is excited to welcome fifteen new Hall of Fame inductees into the Class of 2022.
The 2022 Class includes Women's division inductees Cara Crouch, Anja Haman, Miranda Roth Knowles, Alex Snyder, and Alicia White. These new inductees are joined by the Open division inductees Mike Caldwell, Sam Chatterton-Kirchmeier, Mike Namkung, Alex Nord, and Bart Watson. Also inducted with the Class of 2022 is the Mixed division Starting Class; Emily Smith-Wilson, Scotty Conway, and Mixed Contributor, Joey Gray. Added to this illustrious class is Contributor Joe Seidler, as well as the Special Merit induction of The MOB and Downtown Brown.
"We are thrilled to welcome these phenomenal new members to the Ultimate Hall of Fame," said Suzanne Fields, UHoF Administrator and Vetting Committee chair. "We are inspired by the accomplishments and competitive excellence of the inductees. We look forward to honoring them, in partnership with USAU, at the next Hall of Fame Induction ceremony to take place during the 2023 National Championships."
To be inducted into the Ultimate Hall of Fame, candidates must complete three steps. The first stage involves "peer voting," where player candidates are reviewed and ranked by a group of players from their own playing era. For 2022, the playing era time frame was 2002 to 2010. The second stage involves winnowing the field to a slate of up to 20 player candidates through a review of the peer voting results and written applications solicited by the 11-person Vetting Committee. The Mixed division Starting Class nominees were identified by the Mixed division Task Force, and the Contributor and Special Merit candidates were nominated by Hall members. The slate of 20 players, the Mixed division Starting Class, the Contributor candidate, and the Special Merit candidate were announced in the Call to the Community, which requested input from the ultimate community at-large. The final stage involves two rounds of voting for all the candidates by the full voting committee comprised of the Vetting Committee and the eligible player and contributor members of the Ultimate Hall of Fame. Since 2018, voting has been segmented by division for player candidates, with women's division Hall members voting on women's division player candidates and open members voting on open player candidates. When contributor and special merit candidates are on the ballot, all eligible Hall members cast votes for those candidates. For the Mixed division Starting Class, all eligible Hall members cast their vote for these first-ever Mixed division candidates who were voted in as a group. Inductees in the player and contributor categories must receive an affirmative vote by at least two-thirds of the voters; the special merit candidate must achieve a super majority of 90 percent affirmation to be selected.
"I am proud of the efforts of the ultimate community and Hall of Fame members as we strive to improve and advance the selection process. We had an incredible class of nominees this year, all worthy of consideration," said Hall of Fame Board President, David Blau. "We are proud to welcome these new Hall of Fame player and contributor members, as well as our Special Merit inductees; The MOB, representing a Look Back to the early '80's and Downtown Brown, representing a legacy institution for players of color."
The Class of 2022 is the 19th class inducted into the Ultimate Hall of Fame, which was established in 2004 to honor exceptional ultimate players and contributors whose accomplishments are worthy of recognition and merit acknowledgement by their peers. The 2022 Class will be officially inducted into the Ultimate Hall of Fame during a ceremony at the 2023 National Championships where we will honor the 2019 through 2023 inductees.
HALL OF FAME CLASS OF 2022
WOMEN'S DIVISION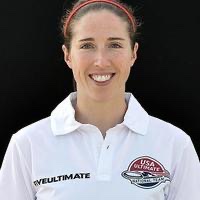 Cara Crouch (Austin, TX)
According to her teammates, Cara "doesn't know how to take it easy; she only knows top speed." This attitude, combined with her work ethic and focused determination, led Cara to become one of the top women's players of her generation while helping the teams she led reach national and international success.
On the field, Cara was dominant and multifaceted; cutting short or deep, placing the disc anywhere on the field, and playing shutdown defense with equally punishing ability. Her ultimate career began at the University of Texas at Austin, where she helped build the fledgling program into a semi finals team and won the 2005 Callahan Award. She appeared at 11 Club Nationals Championships, culminating in semi-finals appearances with Showdown in 2012 & 2013 and also won a Master's Nationals championship in 2019. She competed in three World Championships, resulting in two semi-finals appearances. Cara was selected to represent the United States in World Games 2009 and 2013, winning gold both times. She relished the challenge of a challenging match-up while playing with integrity and respect for the game and her opponents.
Cara's belief that ultimate can drive important social change has inspired her to coach youth ultimate for the past 15 years at the middle and high school level in Texas and at coaching camps and tournaments all over the U.S.A. and world, including Ultimate Peace camp in 2017.
Cara lives in Austin, Texas with her husband and two daughters.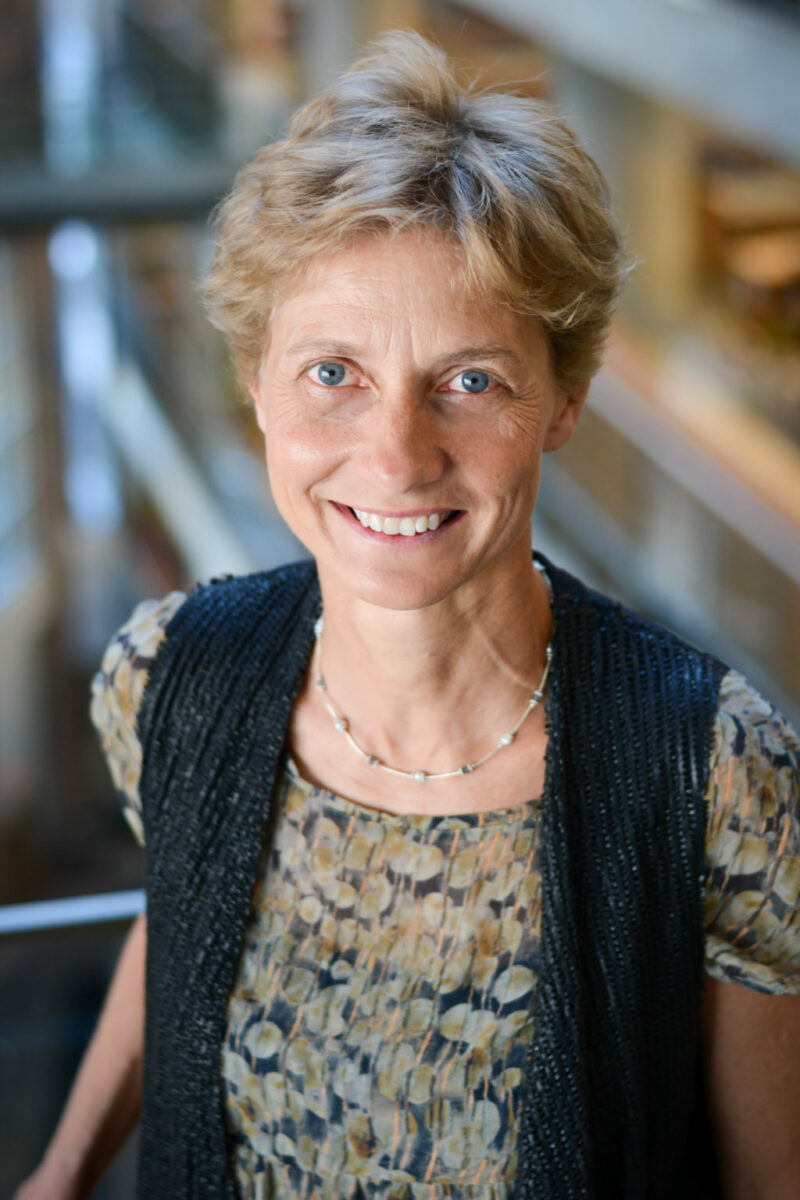 Anja Haman (Vancouver, BC)
Anja was a consistently dominant player in Canada, the USA, and Europe, on grass and beach, in the Women's, Mixed, and Master's divisions. She won 6 Canadian and 3 UK Nationals, the European Championships, WUGC (twice), and World Games 2001. In 2004, Anja played with Prime and placed 2nd at the USAU Club Nationals. In 2011, Anja placed 2nd at Beach Worlds with Canada and won the USAU Women's Masters Club Championships with Stick Dog at age 47.
In 1993, Anja saw the potential to build an internationally competitive women's club team in Vancouver, BC. The idea culminated in GOO winning three consecutive Canadian gold medals, 2000 WUGC, World Games 2001, and as defending champs in 2004 WUGC. Anja's leadership with another Vancouver team, Prime, resulted in two semis and a finals appearance at the USAU Club Championships between 2000 to 2004.
In 2005, Anja moved to England, where she won 3 national titles, placed 1st and 2nd at the European Championships, and coached the British National Team to place 5th at WUGC 2008.
On the field, Anja was a fast, creative playmaker who was a threat on offense and defense. Her variety of quick release throws frustrated marks; she effectively used her upside down backhand to break defenses. When on defense, she could get the block and convert for a score. She knew how to close games and was on the starting line for offensive and defensive pressure points until her retirement.
Anja was an active advocate for the women's game, most recently driving the effort to include a Women's Masters division in WUGC. Her impact and sportsmanship are recognized by her induction into the Canadian, Vancouver, and London Iceni Halls of Fame.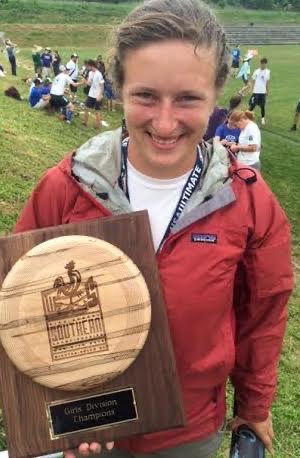 Miranda Roth Knowles (Atlanta, GA)
Already a three-sport varsity athlete in high school, Miranda added ultimate frisbee as another varsity sport in her junior year at Paideia and never looked back. In college, Miranda captained Carleton Syzygy during her sophomore and junior year, but it was her senior year and 5th year at the University of Washington, when she led two different teams to the college finals in subsequent years, including a Callahan-award winning senior season.
She moved to Seattle with the intention of joining the athletic, exciting style of play of up-and-coming Seattle Riot. As a dominant initiating cutter and defender of top matchups, Miranda helped lead Riot to consecutive national titles in 2004 and 2005. She then captained a rebuilding Riot from 2006 to 2010 making Club Nationals finals in '06, '07, and '08 and semis in '09 and '10 plus earned a bronze at 2010 WUCC Worlds. Miranda was also Riot's nominee for the Kathy Pufahl spirit award in 2007.
Miranda was a great teammate, recruiter, and leader, citing her love for her teammates as the main motivation for the plays she was able to make in the biggest of moments. In 2005, Miranda was selected for the World Games team and helped the team earn a gold medal in Germany.
After an illustrious career in the United States (two nationals appearances and a WUCC appearance with Atlanta Ozone, one Club Nationals with Minnesota Bait, and seven with Seattle Riot), Miranda continued her playing career based in Shanghai, China. She earned two China National Championships with Shanghai HuWa, helped to start a Women's division in Asia Ultimate, and began the first youth tournament in China. When she returned to the United States in 2013, Miranda played one last club season for Atlanta Ozone before captain-coaching 4 seasons of Atlanta Outbreak where she helped develop young women's talent and jump started many on amazing club careers. In her last tournament as a player, Miranda captained her beloved, older Riot teammates on iRot to a Masters World Championship in 2018.
Miranda began coaching in 2005 and continued her exceptional impact on the sport and its community. Her teams include Seattle Moho, Seattle Fryz, Lakeside School (Seattle), Seattle Academy of Arts & Sciences, University of Washington, USA U20 National Teams, YK Pao School, Paideia School, Atlanta Hustle, Atlanta Chain Lightning, USA Men's National Team, and USA World Games National Team. As part of the USA delegation to the World Games 2022, Miranda became the first person to earn a gold medal as a player, a coach, and as the first woman to coach a gold medal team.
Miranda lives in Atlanta with her husband, Matthew Knowles, and their children, Madeira and Jaksha.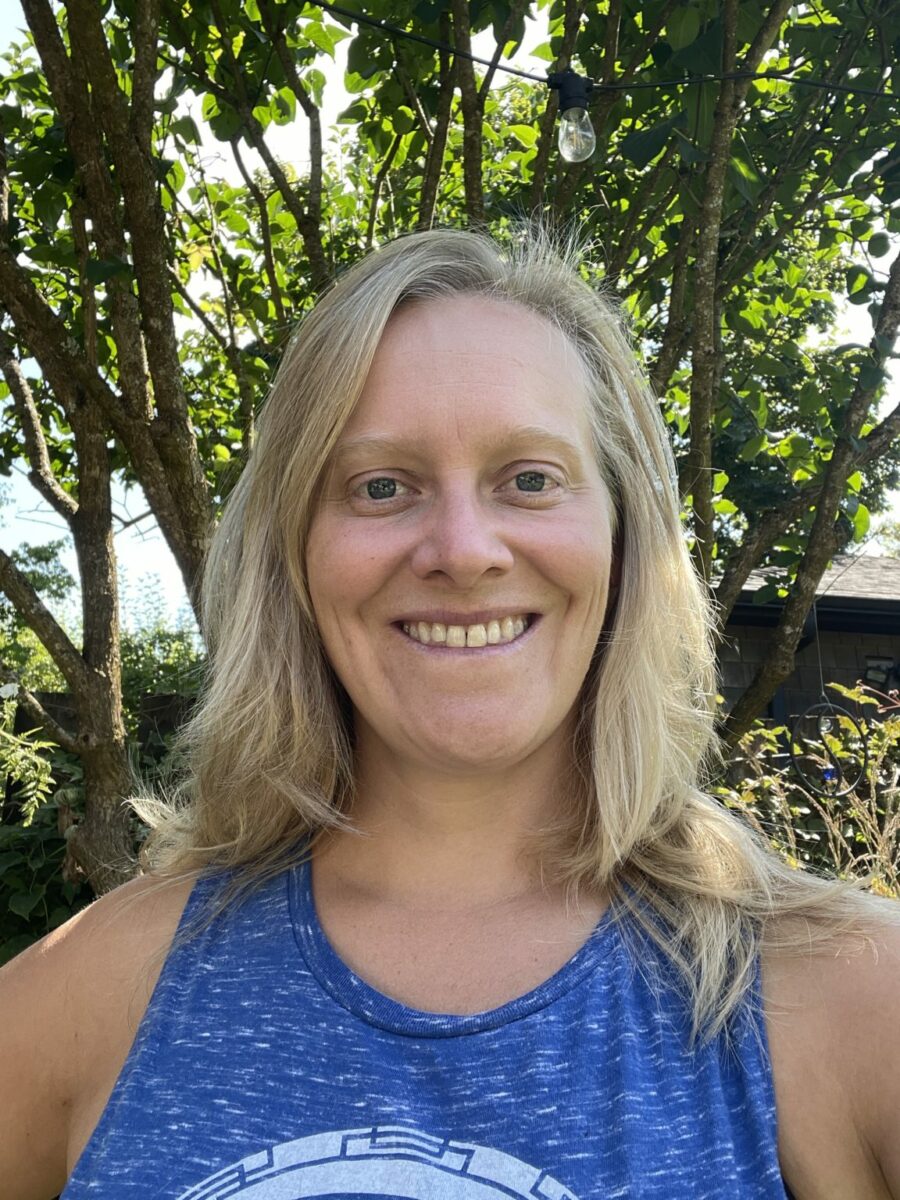 Alex Snyder (Vancouver, BC)
Alex was the consummate teammate, leader, and competitor. Renown for her numerous USA National Championships, US National Team gold medals, and her unmatched throwing skills; what stood out about Alex was how she impacted and elevated her teammates. Alex showed unrelenting support as a teammate, exhibited unflappable competitive presence, and had the ability to raise the confidence and play of those around her.
Over a long and successful career, Alex's demeanor as a leader and on-field center handler skills were in a class of their own and earned her the name "The General" of the San Francisco Bay Area dynasty program Fury. With her mental toughness, strategic knowledge, and refined throwing skill set, Alex commanded the offense, created opportunities with her throws, and compensated for any misfortunes with her outstanding ability to play smart and effective defense. No matter what opponents game-planned or who tried to defend her, Alex dominated the game and dictated its outcome. Her outstanding performances, especially on the windy fields of Sarasota and in the swirling gusts of stadium play, gave Fury the edge in many tightly contested finals matches.
Alex was selected by her peers as the best player in collegiate competition when she won the Callahan in 2006 while playing for Kali at the University of Colorado Boulder. She began her club ultimate career on Colorado's Rare Air before transitioning to San Francisco Bay Area Fury. In 2006, she won her first club championship with Fury and captained the team to win seven straight (nine total) National Championship titles. She was selected for the World Games 2009 by Team Canada and later was selected for and captained the US World Games 2013 team. Alex competed at 8 World Championships from 2008 to 2018 and earned 4 gold and 2 silver medals. She served as the head coach for Bella Donna, the University of Wisconsin college women's team, assistant coach of 2015 U24 Mixed Team USA, head coach of 2017 U24 Women's Team USA, and assistant coach of 2019 U24 Women's Team USA. She won the Kathy Pufahl award in 2015 and remained one of the most impactful players in the game until she retired after the 2018 season. Alex was born and raised in Vancouver Canada where her family continues to live. She attended University of Colorado Boulder and obtained a degree in kinesiology; then attended the University of California at San Francisco where she received a Doctorate of Physical Therapy. She lived and worked in San Francisco and Oakland for almost 15 years before moving to Freiburg, Germany where she lives with her husband Korby and their son Finley.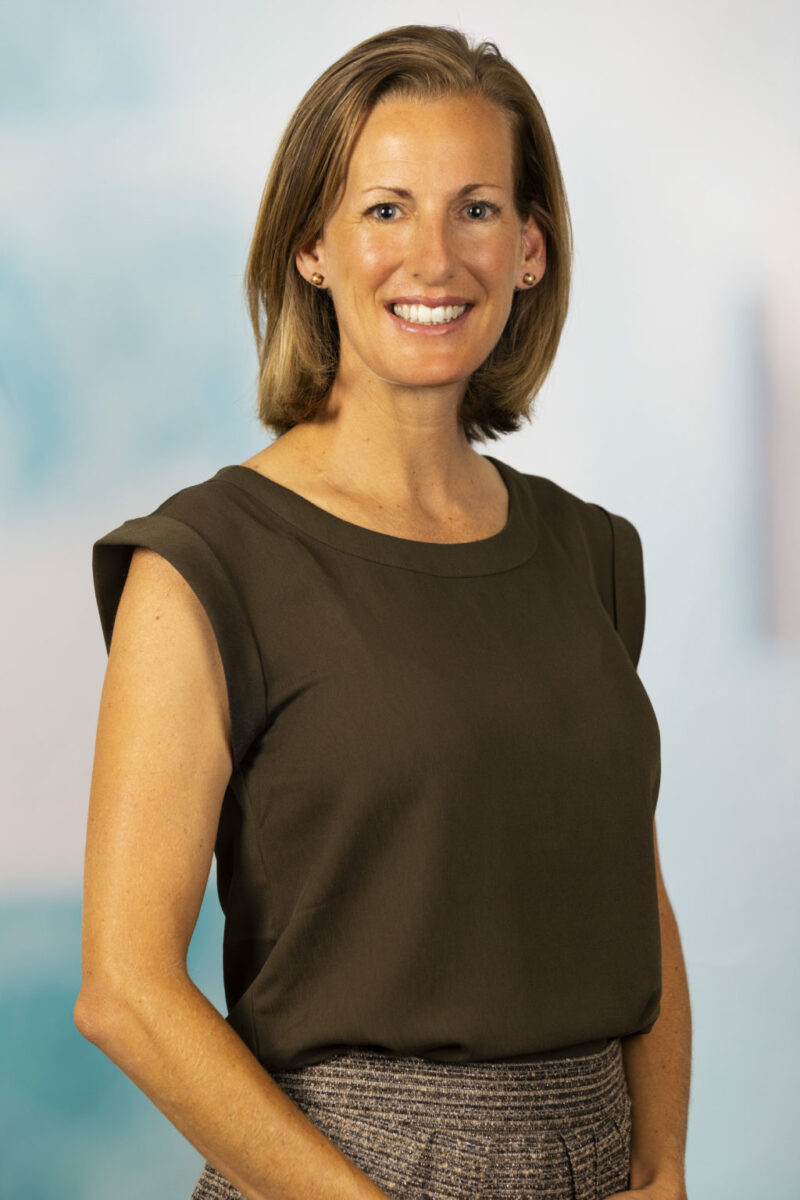 Alicia White (Westlake Village, CA)
Alicia, a.k.a. "A1", was a fierce competitor who combined top-notch athleticism and game IQ with a deep commitment to hard work. She demonstrated the utmost respect for her opponents regardless of the stakes, while her smile and sense of humor brought a lightness to her play as she pushed her teammates to new heights.
Alicia found success at every level. She led UC-San Diego to a College National Championship as a sophomore, won seven Club National titles with teams from both coasts, earned WFDF gold medals at WUCC, WUGC, and the World Games, and won four more National Championships at the Masters and Grand Masters levels. Reflecting incredible longevity at the top, Alicia's club teams were in the semifinals or finals every year from 2005 to 2016, regardless of whether she was playing with Fury, Scandal, or Molly Brown. "She is hands down one of the best ever to play our game," Fury's long-time coach Matty Tsang noted about Alicia. "Her ability to elevate the play of whatever team she was playing for is unparalleled."
Her speed, explosiveness, coordination, agility, and hops allowed Alicia to make plays on discs all over the field. She picked up ultimate in college and was a mainstay in the UltiVillage highlight reels from the Women's club division from 2004 through 2010; the extraordinary was routine for her, especially in the biggest games. A1 was frequently looked to as an initiating cutter who could break down a defender, read space, time her cuts impeccably, and know exactly what pass the thrower was looking for. She was a favorite target of any handler but was no slouch with the disc in her hands. In particular, Alicia used her backhand huck to good effect; exemplified by throwing the game winning deep shot in the double game point win at WUCC 2010. A low turnover, high usage player; her impact on offense was second to none.
Alicia's skills as a two-way player is what separated her from the pack. She was THE top defender in the Women's division at her peak and her ability to guard the best player on the opposing team was unmatched, regardless of position. Her ability to tailor her defense to different styles of play directly contributed to her success on the international stage. In addition to her talents as a 1-on-1 defender, she was a true phenom as a point in Fury's four-person cup. Her mark was the base for the Fury zone that dominated the division as she expertly played the angles to help push offenses backwards, pressure passing lanes, and generate short-field turnovers. Fury's legendary comeback in the 2008 finals of Nationals (overcoming a 10-1 deficit) was jump started by Alicia's Callahan goal from the cup that initiated a huge run of defensive breaks. Her teammates voted A1 as the overall MVP that season and in the following year, she went on to earn a roster spot on the World Games 2009 team. Alicia continued to excel at the Masters and Grand Masters level, steadily adding to her trophy case. Playing in the 2022 Grand Masters division at Nationals, A1 was again the best player on the field in the finals; a familiar position for her entire career.
Alicia is a neonatologist and basic science researcher studying how complications of pregnancy alter fetal growth and pancreas development thereby influencing long term health outcomes. Outside of work, she spends her time biking, hiking, gardening, and exploring all the beauty Colorado has to offer. She currently lives in the Denver area with her wife.
OPEN DIVISION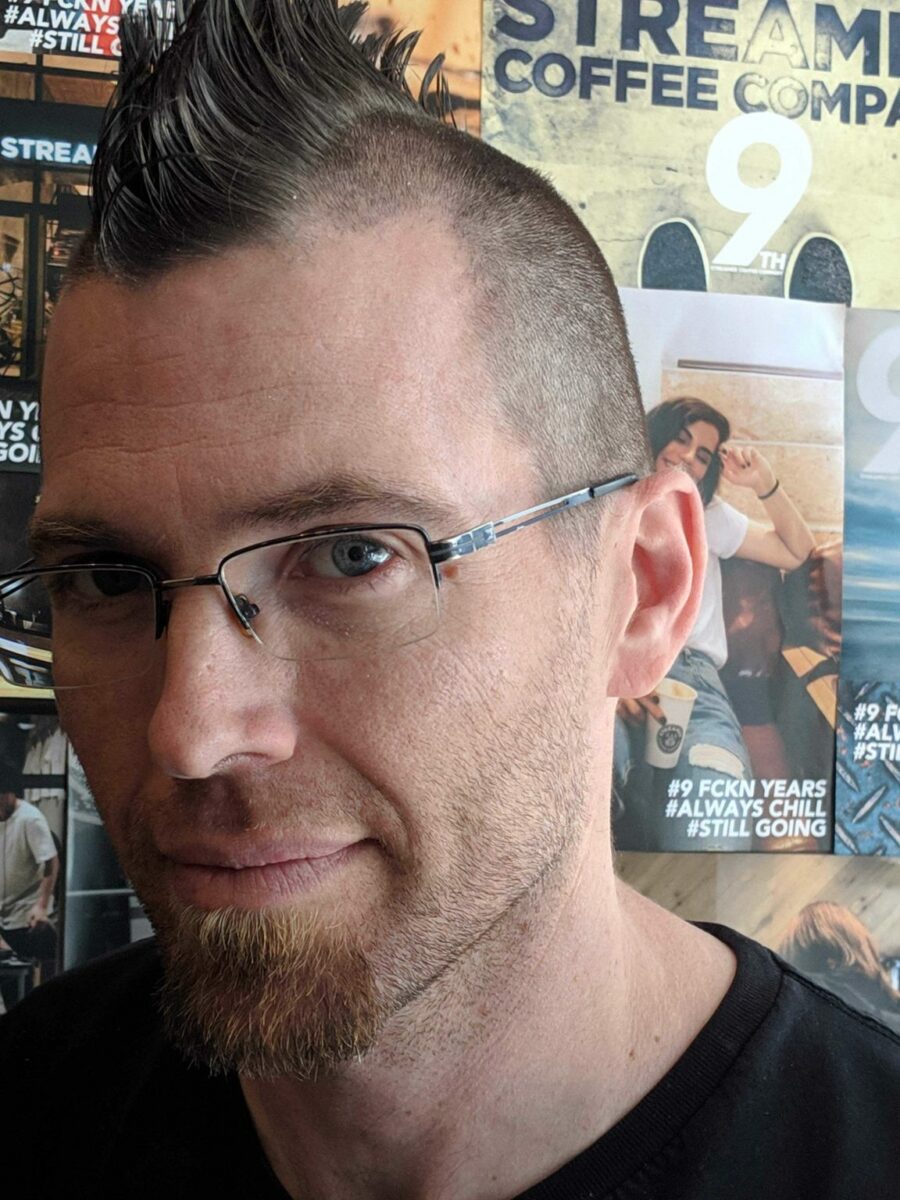 Mike Caldwell (Seattle, WA)
Mike, known as "MC", was an influential and infectious leader, strategist, and elite player who had an incredible 17 year run with Seattle Sockeye. Mike was a critical part of the Sockeye teams that made Club Nationals 16 times in his 17 years, winning 3 out of 4 championships from 2004-2007. Delivering his best when it mattered most, MC owned the middle of the field as a cutter, initiating for big yards and then quickly and routinely delivering whatever downfield throw was needed. One of his trademark skillsets was his ability to catch and quickly release a deadly throw before his defender could set up a mark. This combination of skills made MC extremely difficult to cover and contain. He was also a highlight reel of incredible plays, completing 2 Greatests and a goal-line block, among many big moments in Club Nationals finals, to help deliver Sockeye victories.
In addition to excellence on the field, MC made huge contributions to his team's success. He helped refine Seattle's flat-stack offense and called the Seattle offensive line subs and plays for almost a decade. He was the heartbeat of the team; an emotional leader and captain for many years who was relied upon to boost the team not only with his play but also with his energy. It was not uncommon for MC, often sporting a sharp mohawk, to deliver a critical play at a crucial time and then punctuate it with an emotionally charged and spirited celebration to inspire confidence and lift his team.
Sockeye has long been one of the top, most recognizable teams in ultimate, and Mike is a huge reason why. He owned the downfield cutting space, commanded the top defenders of his era, and delivered his best when his best was needed. The story of the great Sockeye teams in the mid 2000's cannot be written without MC as a central figure. His legacy in Seattle ultimate is unmatched and he has inspired many to follow him; continuing the exceptional tradition of elite ultimate in the Pacific Northwest.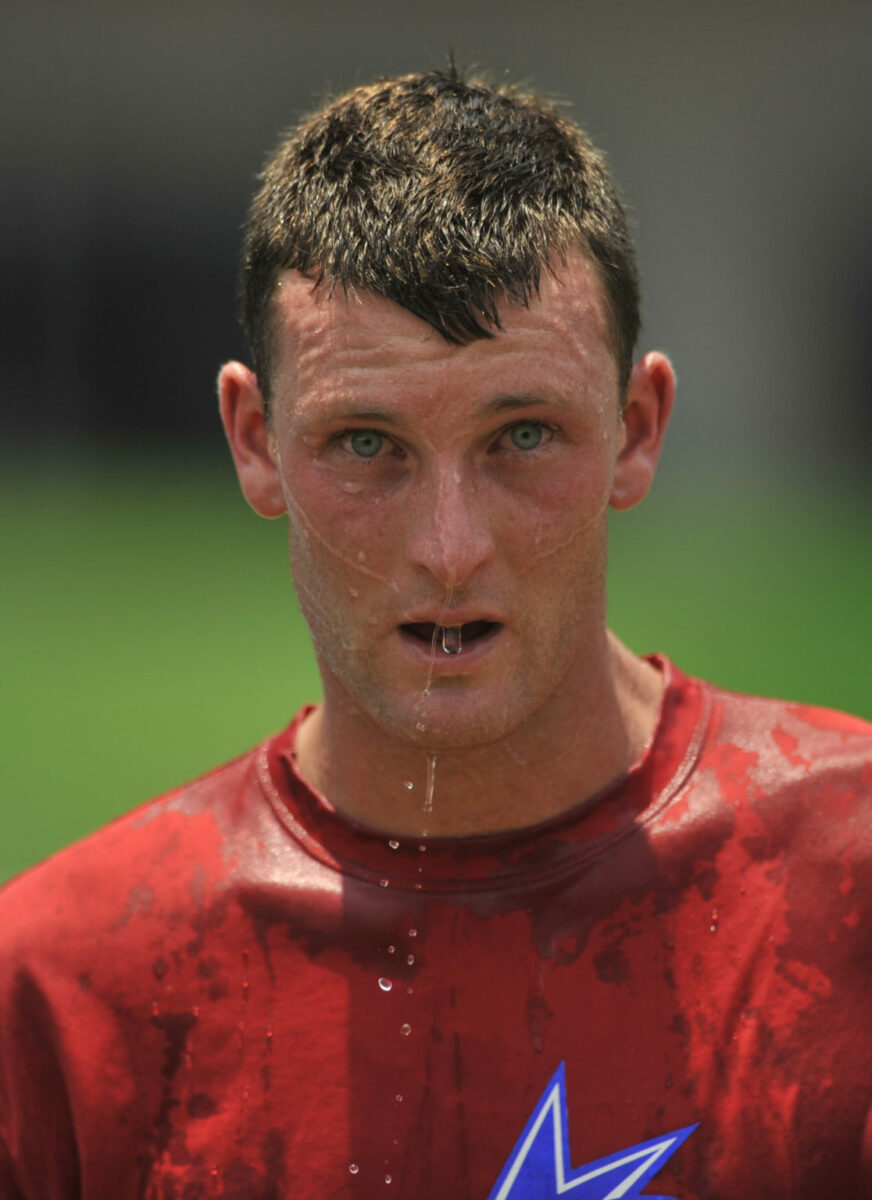 Sam Chatterton-Kirchmeier (Seattle, WA)
Amongst the most talented players of his era, Sam, a.k.a. "C-K", was an exceptional 2-way competitor who regularly won his matchups through a combination of incredible skill and work ethic. A relentless and fluid cutter, Sam wore down his defenders with a combination of explosiveness, timing, intelligence, and unmatched endurance. He was equally effective coming under to initiate the offense or going deep to finish plays and score. His physical fitness was better than most and he used it to his advantage, grinding out cuts and points with an endurance that exceeded the level of his defenders. When covering Sam, it was a game of relentless running, often ending in frustration with C-K contributing to a critical scoring play. For those looking to create a blueprint of downfield cutting excellence, it would be perfectly reasonable to start by reviewing Sam's on-field body of work.
In addition to his exceptional offensive repertoire, Sam was an accomplished defender and leader, as evidenced by his selection as captain for the gold medal winning Team USA World Games 2009 squad. He also captained Sockeye for 5 seasons including their run of 3 championships in 4 years from 2004-2007. He added to his Hall of Fame career with 3 strong seasons in Atlanta with Chain Lightning before returning to Seattle to win multiple Masters titles with Voltron 2020. In every case, Sam's leadership-by-example set the tone for his teammates to follow. While a fierce competitor, Sam was respected by his opponents for his ability to match intensity with spirit.
Finally, one of Sam's most important attributes was his incredible consistency. He never took a play off which, combined with his skillset, made him uniquely respected as an opponent. Sam sustained greatness across points, games, and tournaments and played at an extremely high level without exception. At the peak of his career, Sam was one of the truly elite players in the game and is a very deserving member of the 2022 class of the Ultimate Hall of Fame.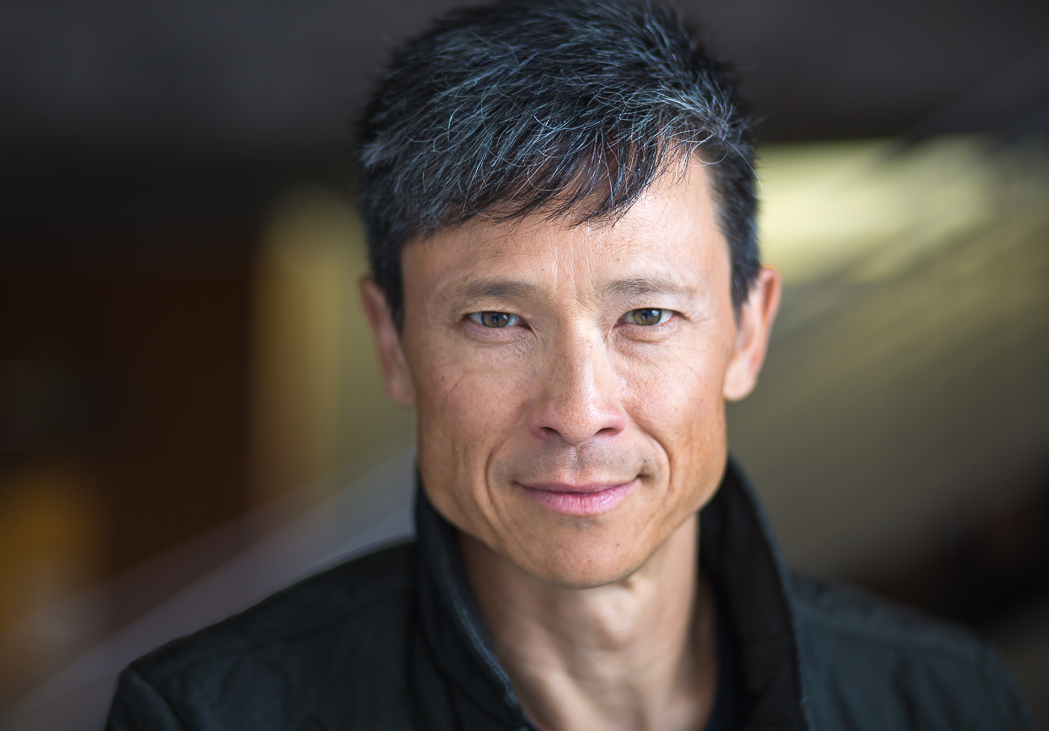 Mike Namkung (Portland, OR)
Mike was one of the most physically and mentally dominant athletes in the sport from the mid 1990's through to his final year of Open competition in 2009. Mike brought an effortless grace to the ultimate field. He made the athletically difficult seem easy through a combination of quickness, speed, agility, and endurance. In his training, Mike focused on both the physical and the mental; training himself to gain advantages on the field both with his body and his mind.
During his career, Mike was a premiere defensive star who matched up with the truly elite offensive players of his generation. He focused on taking away their preferred options, wearing them down, and forcing them to work harder than they normally would over the course of a game. In transition, and quite often in the latter half of his career, Mike leveraged his elite athleticism and array of throws as an excellent downfield cutting threat and scorer on offense.
Mike was a winner throughout his career; a National title in college in 1996 with the UCSB Black Tide, back-to-back National Championships in 2000 and 2001 with the Santa Barbara Condors (along with 2 other finals appearances), a World Championship title in 2002, and in 2008, Mike was a key member of San Francisco Jam when they claimed the National Championship. In addition, as an endorsement of his elite all-around game, Mike was selected to and co-captained the gold medal winning Team USA in World Games 2005. And as great of a winner as Mike was, he was also widely regarded as one of the most humble, genuine players of his time; respected universally by those who played with and against him.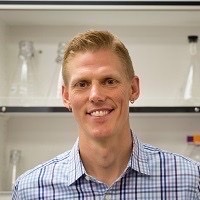 Alex Nord (Seattle, WA)
Alex was a big player who made a huge impact on the field from the moment he started playing the sport of ultimate. In a successful college career, Alex captained Carleton to a National College Championship final in 2000 and in 2001, the team won the National Championship while Alex was named the Callahan Award winner as the top college player.
After an accomplished college career and early in his Open division career, Alex joined Seattle Sockeye and was immediately a critical member of the Sockeye teams that won 3 championships in 4 years from 2004-2007. On those teams, and for most of his career, Alex dominated on the defensive line. His height, length, and athleticism allowed him to guard the most dangerous downfield cutter on the other team. It was impossible not to notice Alex on the field; he was a game-changer who consistently delivered highlight plays that often turned the momentum in Sockeye's favor. If the situation called for a zone or junk defense, the strategy was simple; put Alex in the deep position and dare other teams to throw it near him. When tested, Alex consistently came up with the stop, often in spectacular fashion.
In addition to his exceptional defensive ability, Alex was a strong offensive cutter and elite finisher, leveraging his physical skills to win his matchups. Alex could easily have played a consistent role on offense but he understood that playing D allowed him to dominate on both sides of the disc; first by stopping the other team and then by converting those turns into scores for his team. Injuries brought Alex's Open division career to an end in 2011, but not until he had cemented his legacy as a game-changing member of the elite Sockeye teams of the mid 2000's.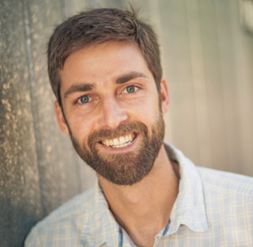 Bart Watson (Louisville, CO)
As one of the best athletes of his era, Bart's resume is that of a champion, winning at every level from college to Open and through to Masters. Bart was an elite two-way player and exceptional athlete best known for his extremely versatile offensive skill set and incredible athleticism. The first half of Bart's career – the Jam years – saw him dominate downfield as an almost unguardable downfield cutter, thrower, and scorer. The team reached semis or finals in 5 of 7 years at Club Nationals and captured a championship in 2008. His premiere all-around game resulted in selections to Team USA for World Games 2005 and 2009; one of very few players to earn that honor twice.
Following his time with Jam, Bart took his talents to Revolver; it is no coincidence that his arrival resulted in Revolver winning back-to-back National Championships in 2010 and 2011. In 2013, Bart moved to Colorado and joined Johnny Bravo and in 2014, Bravo claimed the National Championship. In sum, Bart was instrumental in bringing 4 National Championships to 3 different teams in 7 years; an amazing run of success. Along the way, while maintaining his elite level of athleticism, Bart transitioned from a nearly unguardable downfield force with Jam and Revolver, to a pivotal player for Johnny Bravo with an elite repertoire of throws. Bart clearly made the teams he played for significantly better and often, the very best.
In addition to his great athleticism, game-breaking skills, and elite fitness level, Bart was a spirited competitor who never let the heat of competition affect the way he carried himself. He is respected by both teammates and opponents for being fair-minded even in the most intense situations. With one of the best resumes in the history of ultimate, it's easy to see why Bart is such a worthy member of the Hall of Fame.
MIXED DIVISION STARTING CLASS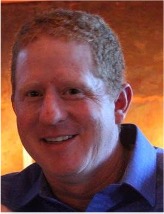 Scotty Conway (Incline Village, NV)
Scott, a.k.a. "Scotty Rocket", began playing competitive ultimate in the late 1990's with the Colorado State University's men's team. After moving to Truckee, CA in the Spring of 2000, Scotty captained a newly formed Mixed team, Donner Party (2001 to 2004), that won two National Championships (2002 & 2003), and two World Championships (2002 WUCC & 2004 WUGC). As a small-market team from the North Lake Tahoe area, Donner Party measured success by team cohesion and the synergy that it generated. This would often translate to victory, but never at the expense of the "ain't no party like a Donner Party" ethos. After Donner Party, Scotty continued competing in the Open and Masters divisions, as well as Mixed, where he had the good fortune to play with Missoula's Mental Toss Flycoons, adding another Mixed National Championship in 2008.
Scotty has been described as a master strategist of Mixed ultimate; a student of the game and of his teammates. As a natural leader, Scotty was able to coalesce a wide range of personalities and skills into several successful teams by cultivating and applying each individuals' strengths in unique game plans.
While always the consummate team player, Scotty's stature and athleticism on the field was demonstrated by huge plays and scores at crucial moments in the biggest games. Described as both lightning quick and smart, this talent combination was hard to stop. A player's player who brought out the best in teammates and competitors alike; he showcased both the athleticism and the spirit of ultimate.
Scotty remains close to the shores of Tahoe, currently residing in Incline Village, NV with his wife and four children. After two decades of forestry and firefighting with the United States Forest Service, in 2019, he co-founded a climate technology company, Vibrant Planet, with goals of making our nation's forests more resilient and communities more defensible to wildfire and the effects of climate change.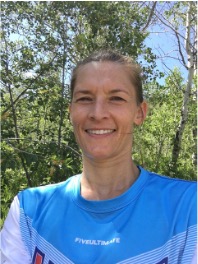 Emily Smith-Wilson (Bozeman, MT)
Emily, know as "Smitty", began her storied Mixed division ultimate career in 2004 in Missoula, Montana with a team called Gun Show and capped it off 19 years later with a World Club Championship with Seattle Mixtape in 2022. Along the way, Smitty has competed at Nationals eight times, earning the Mixed division championship in 2008 with Mental Toss Flycoons. Emily has also competed in four other World Championships (2010 WUCC Mixed, 2014 WUCC Women's Masters, 2017 WBUC Women's Masters, and 2018 WUCC Mixed), and made the roster of three USA National Teams (2017 Women's Masters Beach, 2020 Women's division, and 2022 Women's Masters division).
While Emily's longevity in the Mixed division is legendary; she is lauded as one of the great competitors of the sport, exemplifying the player who is the game changer. Using her skills, knowledge, and athleticism, Smitty has been known to turn a game around for the better both with her on-field performance and off-field wisdom, making everyone around her a better player. Emily is known for dominating any assigned matchup and had the ability to single-handedly keep a team in any game by outworking those around her. When Smitty was on the field, she stood out by making big plays on defense and offense; especially while under pressure in huge skies, bids, and catches. In the big moments, Smitty stepped up and played even bigger, which is why she was always on the line on universe point.
Emily is a solo mom who resides in Bozeman, Montana where she owns and operates a small business, Bozeman Pilates, serving as a Pilates practitioner, teacher, and teacher trainer. Emily has been a key player in the growth of the ultimate scene in Montana and especially in Bozeman. Throughout her playing career, Smitty coached, ran clinics, organized club teams, mentored young players, and assisted in countless leagues and local tournaments in a variety of locales while living her mantra; #Dlineforlife.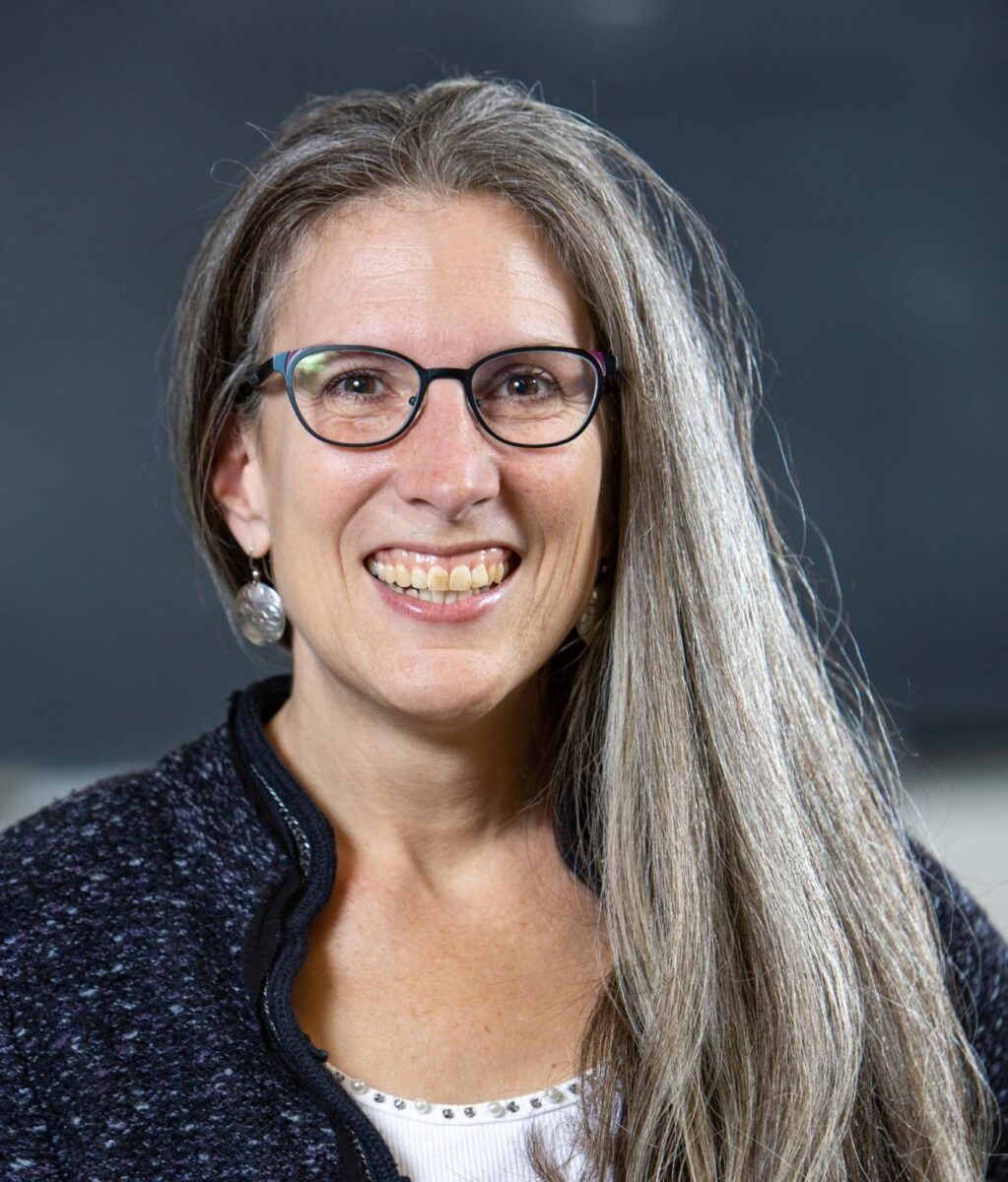 Joey Gray – Mixed Division Contributor (Seattle, WA)
Joey was the driving force behind establishing mixed ultimate locally, nationally, and internationally from 1990 to 2006. As a distance runner, she was drawn to ultimate for its spirit of the game and was the only woman on the University of Washington (UW) team (1988-1989). In 1990, she co-founded Yow Yow, a coed club team that played in open and coed events throughout the Salish region. With her teammates, and as founding DiscNW President and Executive Director (1990-1999), she directed ultimate tournaments, leagues, workshops, and film festivals. She coached the UW men's team in 1995, established and ran the first district-wide ultimate program in Seattle Public Schools in 1998, and advocated to increase athletic field space throughout Washington State.
Nationally, Joey created and directed the UPA Innovation Grants program (1997-1999) and chaired the Coed Committee. As the first UPA Coed (Mixed) Director (1996-1999), she facilitated North American Coed Celebrations from 1997 to 1999, founded the Mixed Championships in 1998, and formed the first Mixed Team USA in 1998. As UPA Executive Director (2000-2002), Joey led in restructuring its administration for growth, added full-time positions for championships, youth, communications, and membership, ensured implementation of the Farricker Spirit Award and the 10th Edition rules, and managed the first Team USA in 2001 for The World Games.
Internationally, Joey established the first Mixed World Ultimate Championships in 1998, oversaw ultimate's inaugural appearance as a medal-earning sport at the World Games 2001 in Akita, Japan, served as WFDF Treasurer (1999-2002) and Secretary-General (2005-2006), represented flying disc at sport summits (2001-2006), and served on the WFDF Ultimate and Spirit of the Game Committees.
CONTRIBUTOR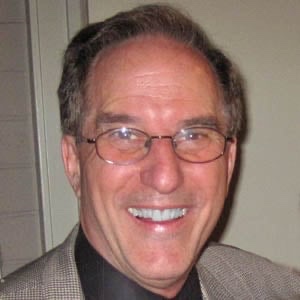 Joe Seidler (San Francisco, CA)
Joe singlehandedly organized the collection of data, facts, stories, anecdotes, and all the other elements that comprise the history of the sport of Ultimate. In addition to his self-appointed role as Sport Historian, he also served from 2002 to 2004 on the board of the UPA (predecessor to USA Ultimate), and for nearly three years on the board of Ultimate Peace.
He was motivated to document the sport and write its history because he was so impressed by what he saw on the field, by the people he met who were involved with the sport, and realized while serving on the UPA board that even board members had little sense of the sport's history.
He gathered the data on championship records, team rosters, and so much more to create, organize, and manage all the content into an accessible website format for almost 20 years and then, when he retired, found a successor, www.ultimate-reference.com, to carry on the work.
To create the Ultimate History books, volumes I-III, Joe arranged and motivated the various authors to do the primary research and interviews of the individuals and teams who made ultimate's history before their stories were lost to time, and then obtained the funding to publish two high-quality volumes of the books plus a third volume published as an e-book. While there still would be an Ultimate Hall of Fame in the absence of all this incredible work, there would be so much less context, content, and longitudinal perspective available without Joe's contributions.
Joe was never an ultimate player; he began his love of ultimate watching his son, Jason, play at UCSB in 1993. Joe commented that "attending tournaments with his family brought them even closer than they ever thought possible."
SPECIAL MERIT – The MOB & DOWNTOWN BROWN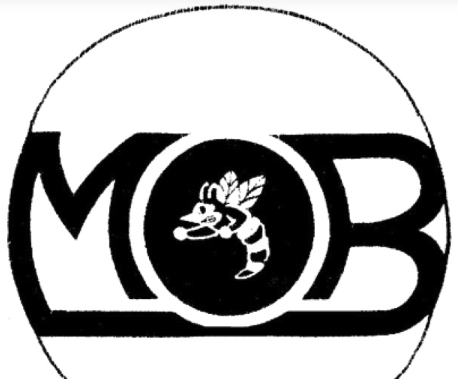 The MOB
The story of The Masters Of the Bee (MOB) was told by two of the team founders, Jerome Stallings and David Love, in an article published in 2020. In the "Spice of Life", they shared what so many have experienced through ultimate; how they fell in love with throwing the disc and, through the lessons learned in building a team and competing, gained life-long memories and friends.
The team of 13 athletes, who grew up on the urban playground playing other sports, became determined and committed to beat the best teams in the Northeast region. Jerome has shared; "the game changed our lives; we learned that we can enter any environment and be successful. Play hard and be good people."
The MOB:
David Blocker, Remme Earvin, Kenneth Hofler, Eugene Jackson, Michael Kidd,
David Love, Earvin Riddick, James Riddick, Jerome Stallings, Fred Stephenson,
Larry Sturdivant, Timothy Taylor, and Glenn Williams
In Memoriam – Joe Proud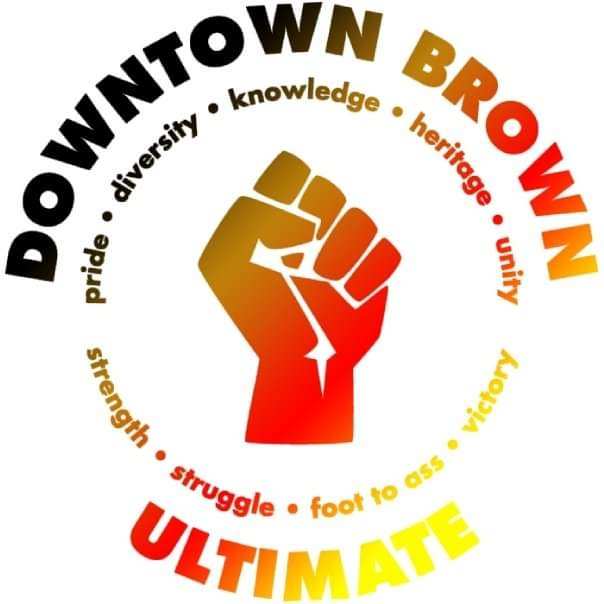 Downtown Brown
Downtown Brown began as a pickup team of players of color in 1997, and has since evolved and endured as a communal space for players of color to witness, acknowledge, honor, value, celebrate, and elevate each other on and off the field. DTB found its roots on the West Coast as an Open team, then expanded to the Women's, and then Mixed divisions in the late 2000s. In over two decades of its existence, DTB has connected hundreds of players of color all over the world.
Perhaps best known for the infamous Circle, DTB has made room for players of color to discuss and address subjects such as culture, family, sexual identity, and numerous other topics that have been brought into its sphere. Each iteration of the Circle is unique in its impact and ability to provoke and inspire. By allowing its members to speak and be heard, DTB empowers each other to do the same in all aspects of their lives.
Founders Damon Adlao & Ken Leiserson
Team Leaders Manisha "Slap" Daryani, Jody Dozono, Frankus Flores, & Mike Namkung
And the many others who have continued the legacy of DTB, as well as the hundreds of brown sisters and brothers who contributed to the DTB movement.
Suzanne Fields (Chair, Hall of Fame Vetting Committee) – Hall of Fame Inaugural Class of '04
Jeff Cruickshank (Open Peer Co-chair – Hall of Fame Class of '17
Steve Dugan (Open Peer Co-chair) – Hall of Fame Class of '17
Jim Parinella (Open Peer Co-chair) – Hall of Fame Class of '14
Dominique Fontenette – (Women's Peer Co-chair) – Hall of Fame Class of '18
Katey Forth – (Women's Peer Co-chair) Hall of Fame Class of '21
Lori Parham Ewald – (Women's Division Peer Co-chair) – Hall of Fame Class of '19
Pam Kraus (Mixed Division Task Force Leader) – Hall of Fame Class of '17
Robert "Nob" Rauch (Contributor Committee Chair) – Hall of Fame Class of '06
Chris O'Cleary – (Vetting Committee advisor) – Hall of Fame Class of '13
Dave Blau – (President, Ultimate Hall of Fame Board of Directors) – Hall of Fame Class of '17