Colorado Springs, Colo. (June 10, 2021) – After two cycles as the assistant coach for the U.S. National Team that took home gold medals at the 2013 and 2017 World Games, Matty Tsang (Oakland, Calif.) has been selected to serve at the helm as head coach for the squad headed to the 2022 World Games, USA Ultimate announced today.
After placing second in their first run at World Games in 2001, the U.S. National Team has taken home the gold at every iteration since.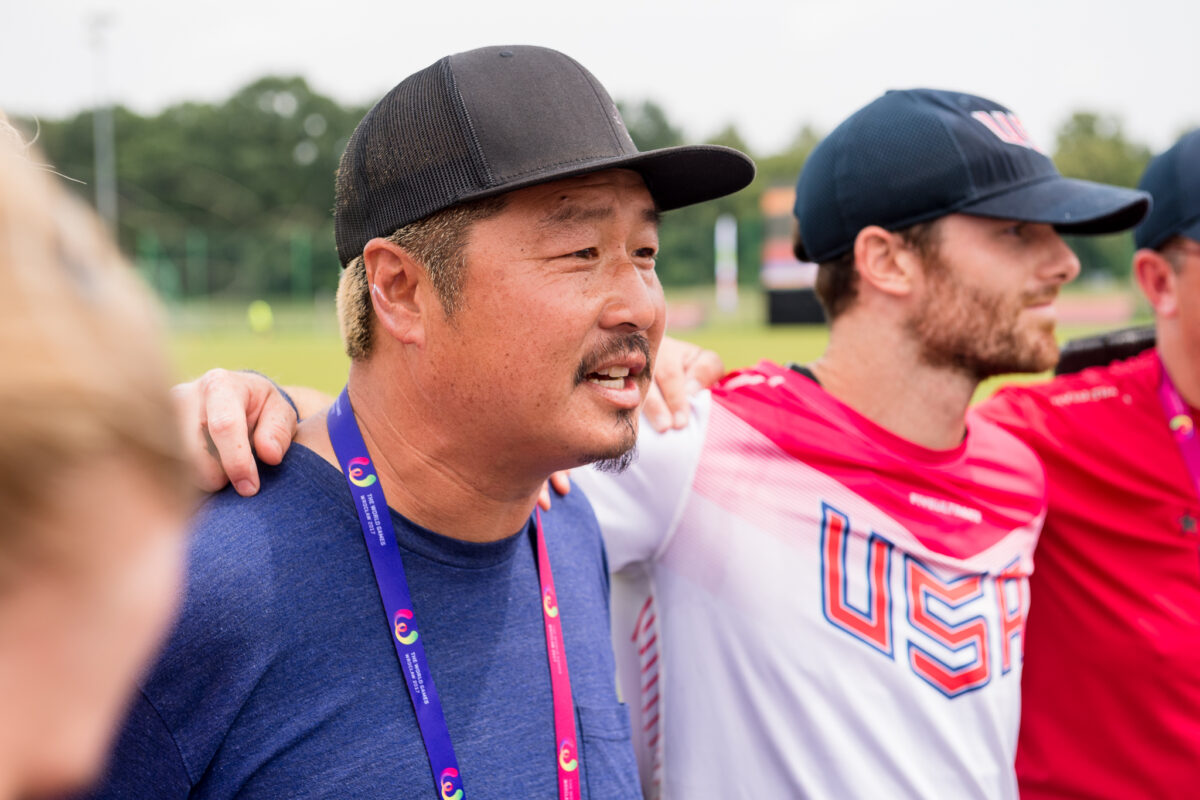 Having coached at all levels since 1997, Tsang is touted as one of the most successful and transformational ultimate coaches of all time and has a coaching record that's second-to-none. On the international stage – aside from his previous World Games success – Tsang has helped lead the powerhouse club women's team, San Francisco Fury, to multiple first- and second-place finishes. Under his leadership, Fury took home gold (2010) and silver (2014) at the WFDF World Ultimate Club Championships (WUCC), as well as a gold medal (2008) and silver medal (2012) as our Women's National Team representatives at the World Ultimate & Guts Championships (WUGC). When USA Ultimate made the switch to begin sending select national teams – composed of the best athletes across the club division – to WUGC in 2016, Tsang was selected as the head coach of the Women's National Team and helped them take home gold. Tsang was also slated to return as the head coach of the women's squad in 2020 before the event was cancelled due to the pandemic.
Back home in the United States, Tsang's leadership has been one of the primary reasons why San Francisco Fury is a frequent participant in championship matches within the USA Ultimate club division. He helped lead Fury on an unprecedented run of seven consecutive titles (2006-2012) at the USA Ultimate National Championships before adding two more in 2017 and 2018. Fury also came close to adding a few more championships under Tsang, finishing second in 2013 and 2014. Lastly, at the U.S. Open Club Championships – USA Ultimate's largest international event – Tsang led Fury to gold-medal finishes in 2013 and 2015, as well as a silver-medal finish in 2018.
Off the field, Tsang has been a key proponent of equity, diversity and inclusion (EDI) within his team and the greater ultimate community. Most recently, he participated as a panelist on USA Ultimate's How to Build an Inclusive Team webinar in April 2020, where he helped provide guidance on how ultimate coaches across the country could help create an inclusive team environment.
Scheduled for July 7-17, 2022 in Birmingham, Ala. after being postponed due to the COVID-19 pandemic, the 2022 World Games will be the first iteration of the international multi-sport event to be held in the United States since ultimate was introduced as a World Games sport in 2001.