Colorado Springs, Colo. (Jan. 4, 2023) – USA Ultimate's Competition Working Group met in Denver last month for its annual meeting to discuss various aspects of the sport's competition structure across all divisions – youth, college, club, masters and beach. The meeting included eight USA Ultimate staff members, two members of the board of directors and 30 key volunteers and was held over two days. The next recap up is the masters division as we are releasing summaries of each smaller group's discussion. The youth, club and college recaps will be released in the coming weeks.
The masters working group consists of USA Ultimate Manager for Competition & National Team Programs for Masters Byron Hicks, National Women's Director Kristi Schmeling, National Men's Director Kyle Christoph, Special Guest Chris Cianfrani, Special Guest – Player Chicago Gravemaker Charles Cooper and Special Guest – South Central Regional Coordinator Jeff Berget.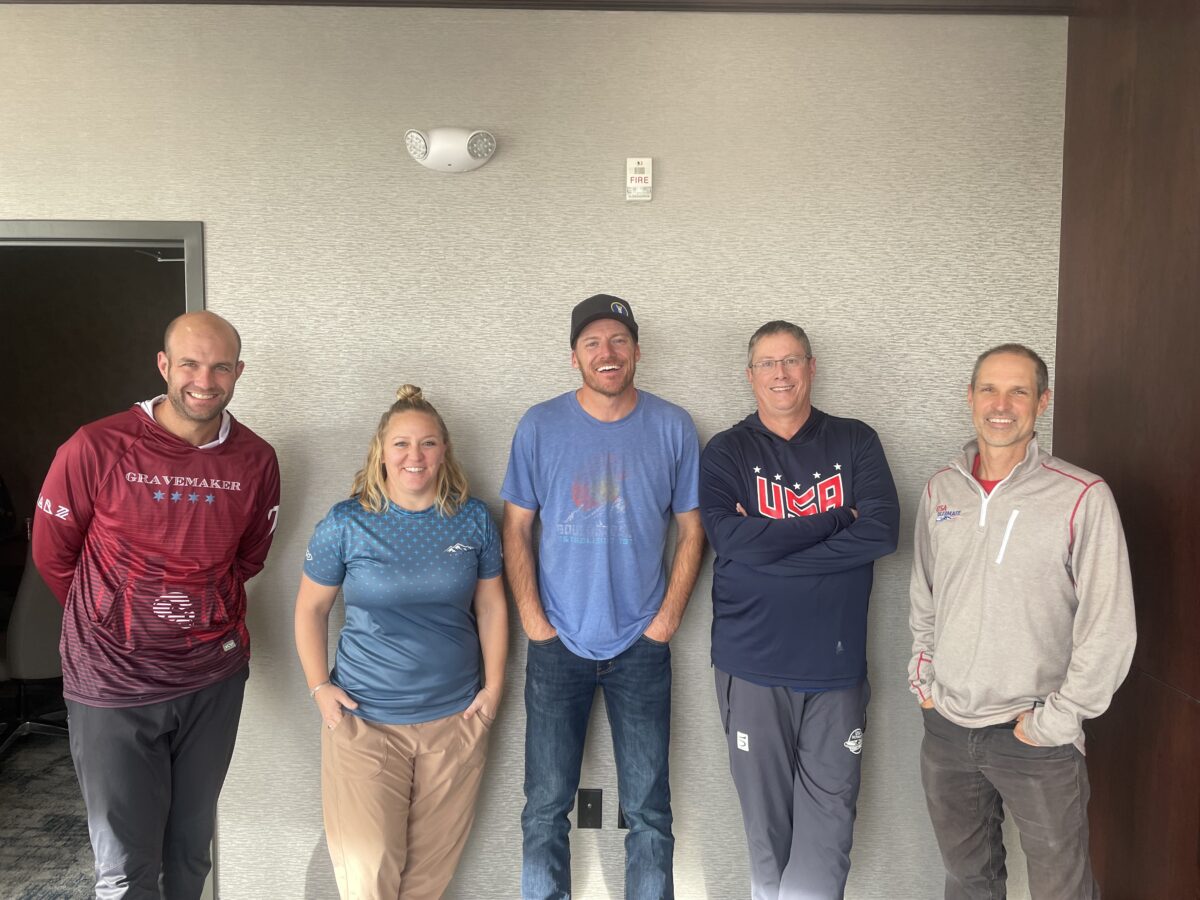 The group worked to update and change the 2023 guidelines as well as discuss important topics within the Masters Division.
As decided on by the working group, USA Ultimate is adding two new divisions: Grand Masters Mixed and Great Grand Masters Women.
The group also discussed geographic player requirements and maximums and came to a decision for the 2023 season as the out-of-region player maximum for the Great Grand Masters Men's division has been reduced from seven to five. Other geographic requirements can be found in the guidelines.
In response to player feedback, the Masters Working Group decided that USA Ultimate will transition to an expanded regional format to encourage more meaningful and competitive qualifying events.
The group also decided that the USA Ultimate Masters Championships will expand from three days to four, although no division will compete for more than three days and events per division will occur on consecutive days.
The working group also decided on a team registration deadline of March 31st for the Masters Division.
Stay tuned to usaultimate.org for more updates from the 2022 Competition Working Group meeting.