Spirit of the Game
Celebrating Spirit
Redefining Excellence in Sports
USA Ultimate and its players have proudly embraced and celebrated Spirit, honoring individuals who have positively contributed to the sport as well as teams who exemplify fair play in competition. Each year, peer-nominated players are recognized in the club and masters division while Team Spirit awards are given at all USA Ultimate championship events. Beyond awards and formal recognition, the ultimate community also displays Spirit in a variety of unique and creative ways, often times filling a void left by other sports. The culture of Spirit is woven into the entire spectrum of ultimate, from grassroots, recreational players up to elite-level competition.
2020 Club Division Spirit Awards
2020 Kathy Pufahl Spirit Award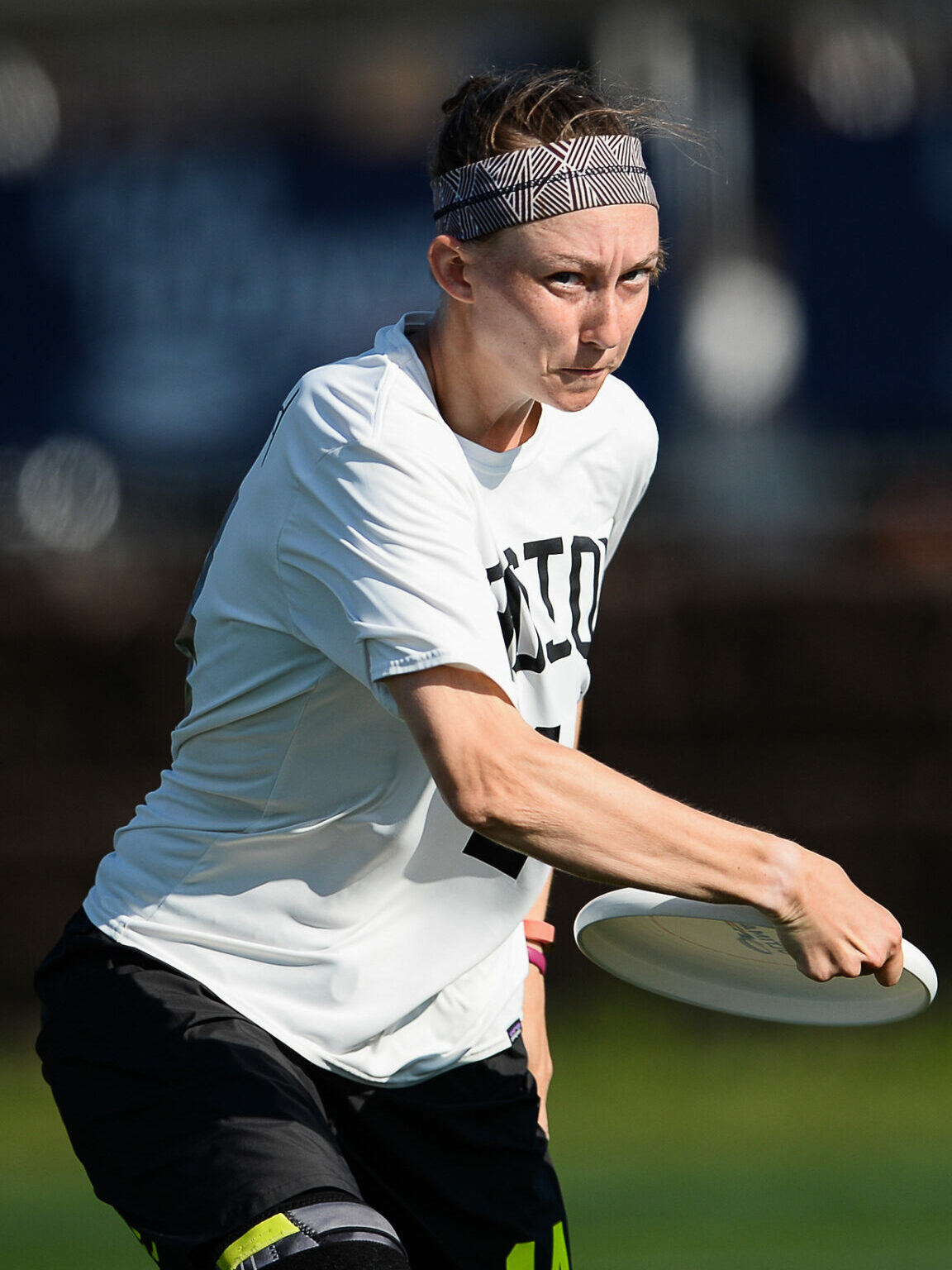 Tulsa Douglas
Boston Brute Squad
Despite the absence of the 2020 club season, Tulsa Douglas has continued to exemplify Spirit of the Game off the field as much as her steadfast commitment to it on the field. On the field, she plays with grace, fairness and grit. She respects and upholds the rules, and takes the time to explain and discuss them to anyone who asks for help – teammates and opponents alike. Off the field, Douglas has spearheaded and contributed to multiple events, movements and discussions focused on equity, inclusion and reducing bias in the ultimate community, and athletics in general. Some examples include her "99 Days of Ultimate Women" social media campaign that seeks to give a platform to marginalized voices within our sport, the development of training sessions to reduce bias both on the field and within the athletic community at large, recruitment of community members to lead discussions about diversity and inclusion in our sport, and facilitation of difficult conversations within her teams to examine their own complicity, bias and privilege. Tulsa Douglas remains a patient and powerful advocate, resource and role model of Spirit of the Game for the global ultimate community.
2020 Peter Farricker Spirit Award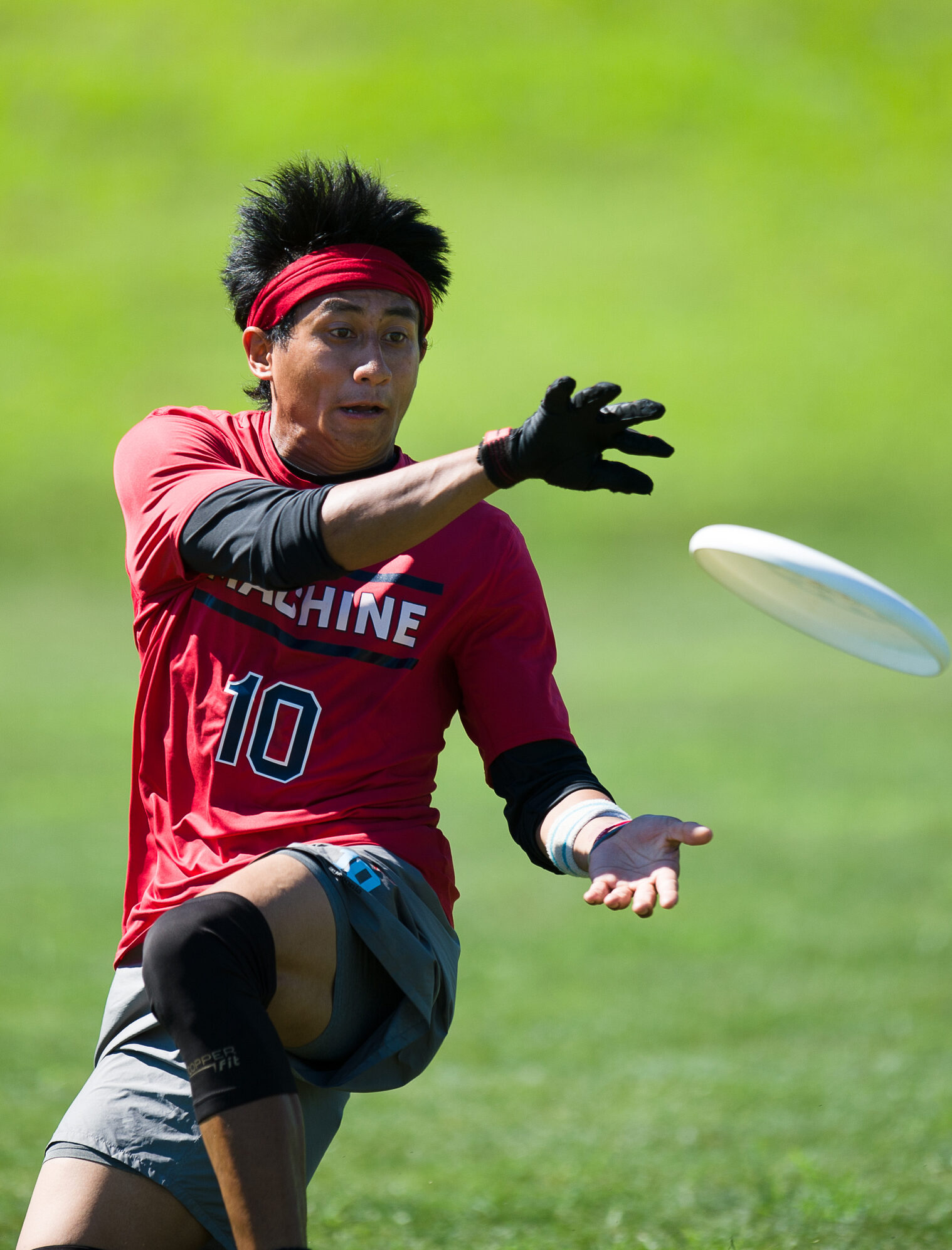 Von Alanguilan
Chicago Machine
Von Alanguilan is an incredibly unique player. He started his competitive ultimate career at Western Illinois University, and since 2014 he's competed on the club men's team Chicago Machine, helping them to a third-place finish at the National Championships in 2016 and a second-place finish in 2019! A two-time runner-up of Ultiworld's annual Block of the Year bracket, his playing style on the field involves a lot of aggressive (but usually safe) plays. Off the field and in-between points, however, Alanguilan's personality and demeanor couldn't be less so. He's amicable, genuine and regularly seen having a good time, which his teammates love about him the most. He has always meant a lot to every team he's been on, and as someone who is respected by many, Von Alanguilan would be a great fit as a recipient of the Farricker Spirit Award.
2020 Spirit & Equity Award (Women)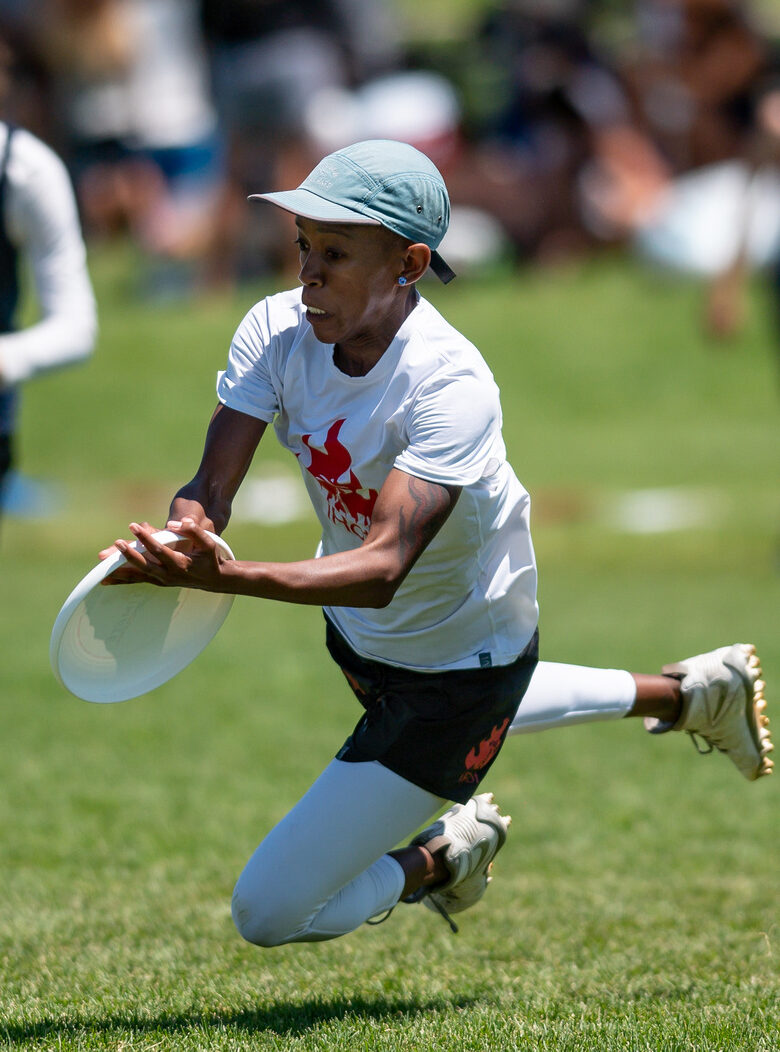 Shanye Crawford
Atlanta Bucket
For years, Shanye Crawford has demonstrated a strong commitment to building an inclusive community and fighting racial injustice in ultimate and beyond. In 2020, Crawford expanded her notable efforts to raise awareness and fight against racial inequity through her leadership with Disc/Diversity, an organization founded and led by Crawford to address systemic injustices head-on through activism and conversation in the ultimate community. She's produced a wide range of engaging and informative programming, including one where she invited white players into a safe and non-judgmental conversation that deconstructed problematic behavioral trends in ultimate. She also helped raise over $68,000 for the Know Your Rights Camp through a collaborative discussion event with the AUDL in the wake of the murder of George Floyd. Prior to 2020, Crawford served as a board member of AFDC: Project Diversity and organized the Color of Ultimate showcase game to celebrate the amazing BIPOC athletes in our community, and to raise awareness and promote discussion about racial inequity in the sport. The Spirit and Equity Award represents an excellent opportunity to recognize and celebrate Shanye Crawford and her efforts to promote and inspire actions and conversations that will lead to the creation of a more inclusive community for seasons to come!
2020 Spirit & Equity Award (Men)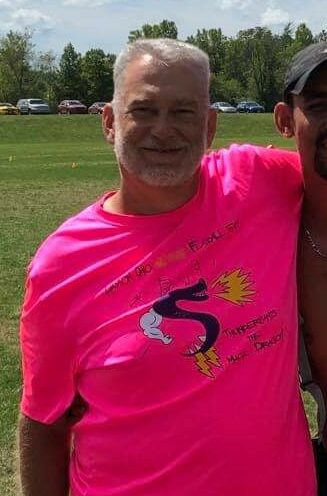 Thomas Brewster
Thunderpants the Magic Dragon (Dayton, Ohio)
Thomas Brewster has never met a stranger on or off the ultimate field. Anyone in the Cincinnati, Dayton or Columbus areas knows him by name. For the last several years, he's served as a co-commissioner of Dayton Ultimate, and he has interacted and maintained close relationships with the community as he continues to expand the local upstart league year after year. Brewster exemplifies Spirit of the Game and can bring it out of anyone, including overly-competitive players or seasoned veterans. He is always the first person to start the spirit circle, giving earnest and heartfelt speeches to opposing teams. He is a perfect example of what makes this sport so special for all who play it. It is an honor to nominate Thomas Brewster for this award not only for his spirit, but also for his passion for sharing this game and his tireless efforts to grow ultimate in an inclusive and welcoming manner for anyone who crosses his path.
2020 Masters Division Spirit Awards
2020 Marty Bakko Award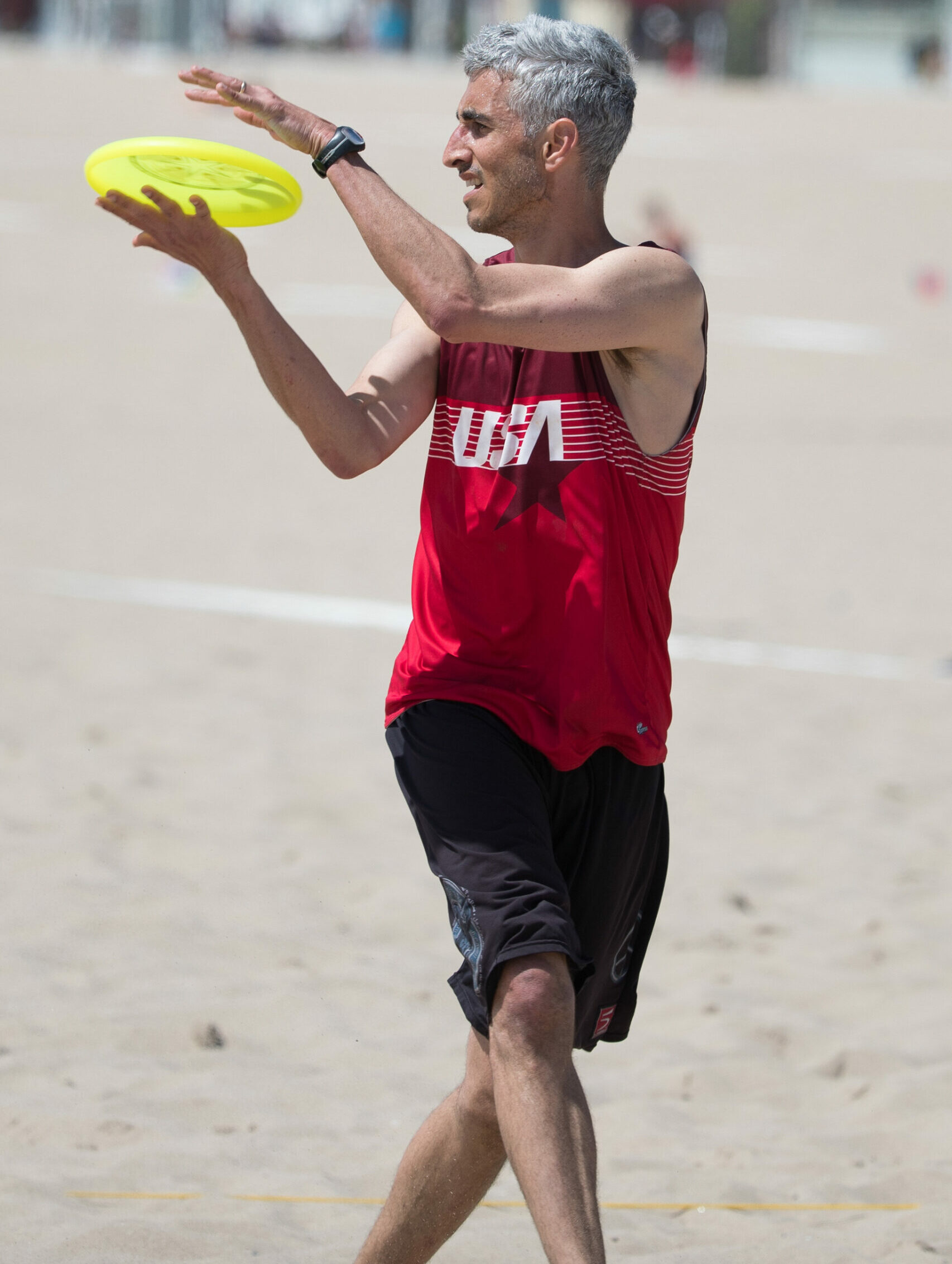 Moses Rifkin
Voltron 2020 (Seattle)
During this challenging year, Moses did three things that had a profound impact on his team as well as the different communities they individually live in. Right after the COVID-19 lockdowns began, Moses began donating blood for the first round of hospitalizations due to the virus. He rallied his teammates, and almost half of the team donated blood – many for the first time – thanks to his initial actions. Additionally, following the George Floyd murder and the social unrest that came after, Moses shared resources and important information for people to read, engage and support as it related to the BLM movement and supporting communities, businesses and organizations of color. Lastly, on an ongoing basis, Moses has been weaving social justice curriculum and support into his work as a physics teacher while his kids deal with the virtual, COVID-19 world. His goal is to create empathy, compassion and interconnected understanding of the world of science and society that live symbiotically. This ripple effect, especially in the type of year it's been, is the reason Moses is a worthy candidate for this honor.
2020 Women's Masters Spirt Award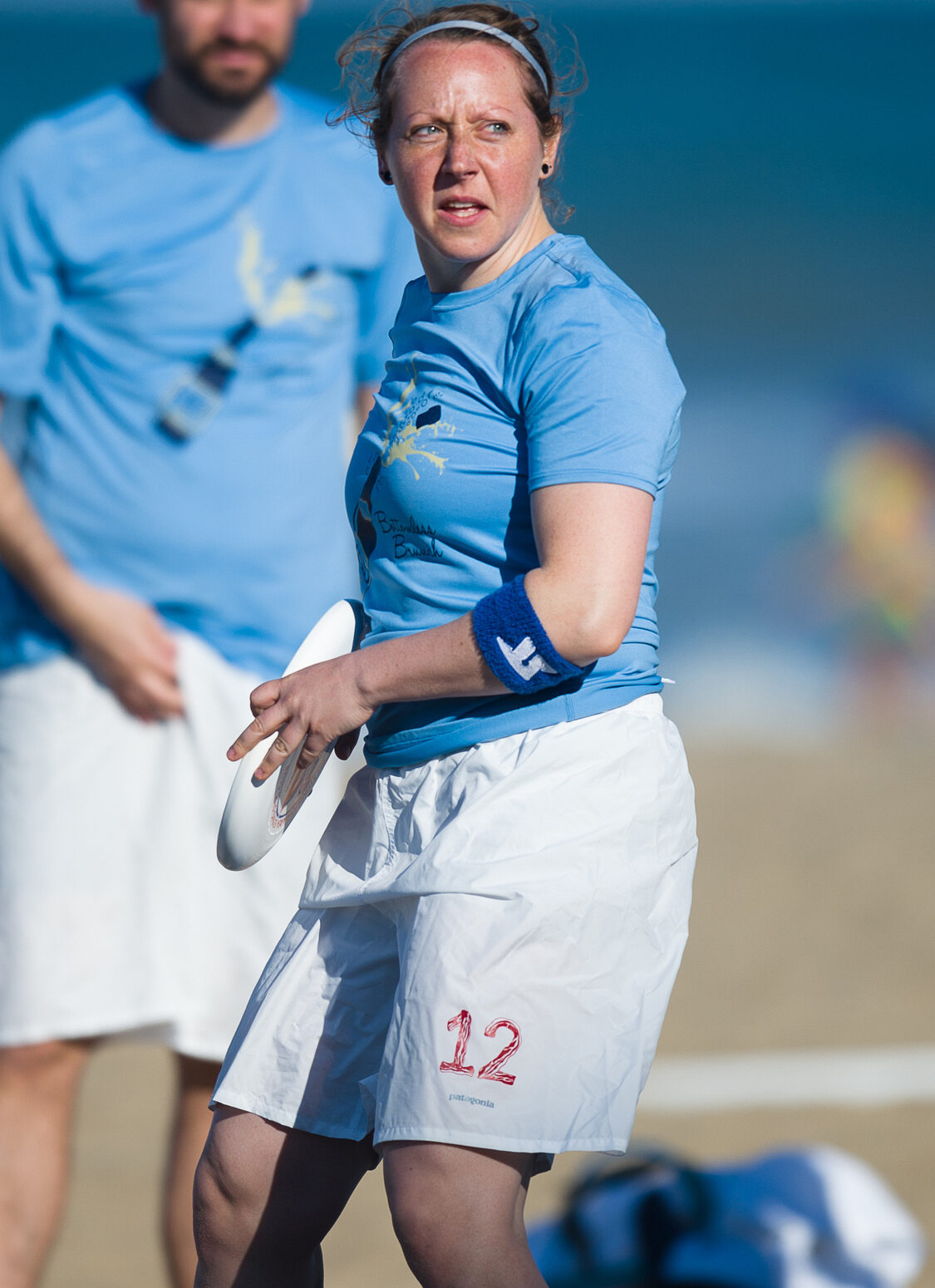 Gail Reich
Hot Flash (Cincinnati)
Gail has always been extremely active in the ultimate community. She has worked tirelessly at the local level to develop youth ultimate with Chicago Ultimate Juniors Organization, and has served as a member of the Board of Directors with Ultimate Chicago. Nationally, in her role as the Girls' National Outreach Director with USAU, she has built an ever-expanding community of womxn and girls who can access and share her passion for this sport with one another. She strives to promote ultimate events through GUM and Without Limits in an effort to introduce more young womxn to the game. Anyone who knows Gail also knows she is passionate about mental health. She's worked with teens for several years as a therapist and coordinator for therapeutic high school programming and now has her own Psychotherapy private practice in Chicago. Encouraging us to seek fellowship, Gail genuinely wants us all to be the best versions of ourselves we can be. Lastly, as a former camp counselor with Ultimate Peace, Gail's leadership has had an indelible impact on young people internationally, teaching them invaluable interpersonal skills and personal responsibility through ultimate's unique style of on-field communication and conflict resolution. She is dedicated to growing our sport among both past and future superstars and sharing her love of ultimate around the world.
Quotes from the Community