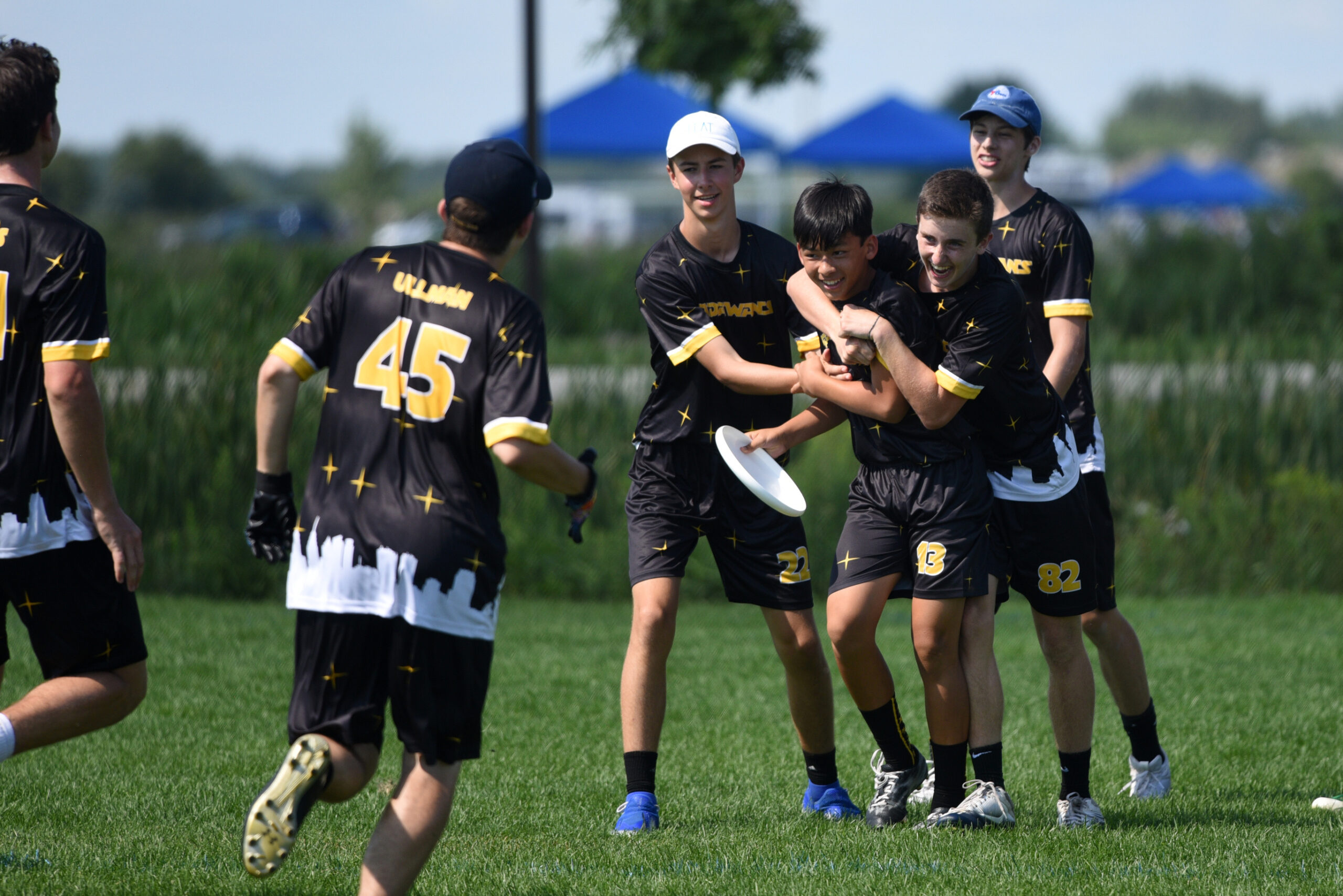 Youth
Guidelines &
Registration
Information and Resources
Everything you need to know to compete in the youth division.
YCC Key Dates
Applications Open
Applications for the 2021 Youth Club Championships open.
Bids Awarded
USA Ultimate begins awarding bids to organizations with completed applications.
Bid Acceptance Deadline
Teams must decide to accept their bid by this date.
Deposits Due
A deposit equivalent to 12 player fees is due.
Final Payment Due
All player fees must be paid in full by this date.
Youth Club Championships
The 2021 Youth Club Championships take place at the U.S. Open.
Youth Contacts
| State | Name | Position | Email | Phone |
| --- | --- | --- | --- | --- |
| Dana Jefferson | Manager, Competition & National Team Programs | dana@hq.usaultimate.org | (719) 219-8322 | |
| Sarah Nurmi | Manager, Youth and Outreach Programs | sarah@hq.usaultimate.org | (719) 219-8322 x133 | |
| Sam Callan | Manager, Youth and Education Programs | sam@hq.usaultimate.org | (719) 219-8322 x115 | |
| Amelia Cuarenta | Girls' National Outreach Director | girlsoutreachdirector@usaultimate.org | | |
| Vacant | National Outreach Director | outreachdirector@usaultimate.org | | |
| Fran Kelley | Regional Youth Director (Central) | ryd_central@usaultimate.org | | |
| Tulsa Douglas | Regional Youth Director (Northeast) | ryd_northeast@usaultimate.org | | |
| Jamie Wolf | Regional Youth Director (South) | ryd_south@usaultimate.org | | |
| Joe Strong | Regional Youth Director (West) | ryd_west@usaultimate.org | | |
| Andrew Schwartz | Youth Eligibility Chair | youth_elig_chair@usaultimate.org | | |