Sanction Your Tournament
Sanctioning your tournament with USA Ultimate brings legitimacy and continuity to your event, as well as access to USA Ultimate staff support and resources. The tournament sanctioning program is best for ultimate-related events including:
College regular-season tournaments
Club regular-season tournament
Non-regular-season (recreational) tournaments
Match play
Hat tournaments

Insurance
Sanctioning your tournament with USA Ultimate provides insurance coverage for your event, including certificates of insurance for your local partners, when needed.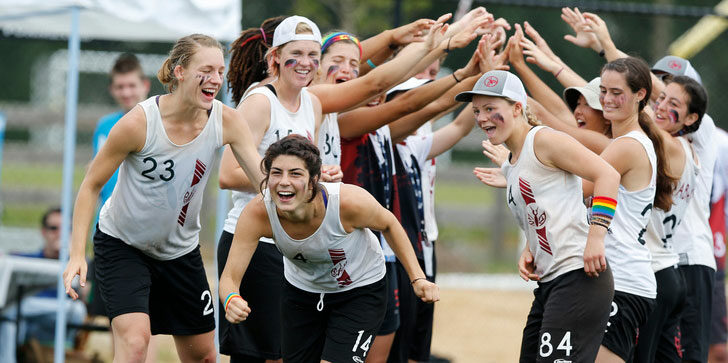 Calendar and Roster Management
List your event on the USA Ultimate event calendar, and include all your tournament's information on the event page. Plus, manage all rostering requirements online.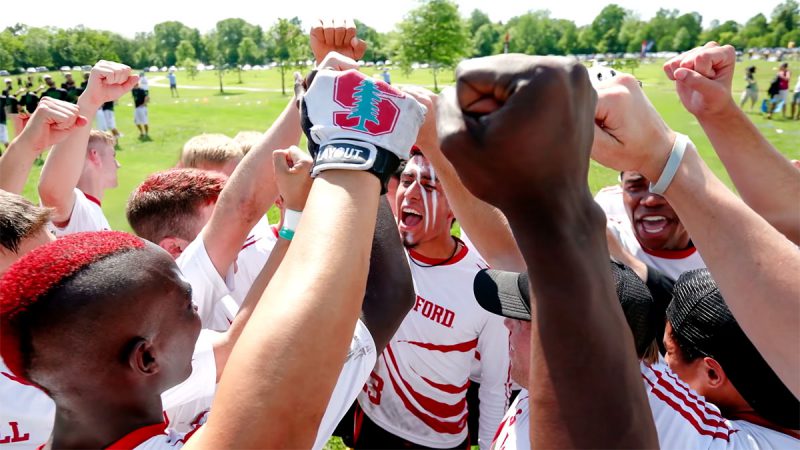 USA Ultimate Staff Support
Questions about running your event, creating schedules, policies, etc.? You'll have direct access to USA Ultimate staff who can help.
Requirements
Rostering
All event participants must have current USA Ultimate memberships and signed waivers and must be included on the event roster to participate in sanctioned events.
Tournament Director Requirements
Sanctioned event tournament directors must have a current USA Ultimate membership, be certified through the Tournament Director's Certification Program, be at least 18 years of age, and have current SafeSport training. TDs for youth events must also have a current green-light background check.
FAQs
What constitutes an "event?"
An event is a single ultimate activity or program that runs for a specified amount of time and has a single registration. Both a weekend-long tournament and a series of team practices that takes place between March and June would be considered a single event.
What does the insurance cover?
The insurance covers all rostered players, coaches and chaperones with current memberships and signed waivers. You can request an insurance certificate for additional insured parties such as field sites. USA Ultimate offers player accident insurance for any player who acquires medical bills from an injury that occurred at a sanctioned event.
USA Ultimate will insure events that last up to six months within one calendar year. After six months, you can renew your sanctioning insurance.
Check out the insurance summary page for specific coverage details.
When are single event memberships valid?
Single event memberships are for recreational events only, including recreation tournaments, leagues, pick-up, practices, clinics and camps.
What's the difference between my team personnel list and the event roster?
Your team personnel list, or team roster, hosts all members of your team. There is no maximum to the number of players you can have on your team roster. For each event your team attends, you must register your team. For each event, you can add the players who are attending from your team roster to create your event roster. Each event may have a different roster.
Can I have alumni or high school teams at my college regular season event?
We recommend not having more than one alumni or high school team at your college tournament. Games played against those teams will not count towards the rankings, which must be communicated to all teams. College teams have the right to not play those teams.